Since its establishment, NRBID has facilitated $180 million in private, tax-paying development on Main Street and throughout Downtown's Business Improvement District. Some of our key accomplishments include:
Vacant Property Reduction:
By the mid-1990's New Rochelle Downtown had a 50% vacancy rate. Shortly after its formation, NRBID spearheaded a plan for Main Street and Downtown that identified vacant properties with redevelopment potential. We advocated for the rezoning of long-abandoned second floor commercial properties for residential use, then secured low-cost financing to renovate these properties back into productive use. The NRBID also provided technical assistance in the form of a contracted engineer on retainer available to help smaller local property owners envision and prepare development plans for their parcel(s).  One success story of this program is the Davenport Lofts on Main. Once the former-Bloomingdale's Department Store, this 100,000 parcel had remained vacant for 25 years. With NRBID's efforts, this property became the Davenport Lofts in 2003, a live/work condominium. Likewise, the former Lillian Vernon building, which was also vacant for many years, is now back to productive use. Today it houses 90 condominium apartments, with popular destination retailers Consign It on Main and Sweet Preserves in the ground floor retail space.

Facade Improvements:
NRBID's facade initiative transformed scores of storefronts and building facades throughout Downtown from unsightly eyesores, back to their original historic grandeur. To accomplish this, we assembled a combination of funding from the Community Preservation Corporation and matching   grants from NYS Housing Trust Fund, Empire State Development Corporation, Port Authority of NY and NJ, NYS Division of Housing and Community Renewal and the City of New Rochelle. Program elements included the development of design standards that honored the original architectural integrity of Downtown, property owner facade design assistance and financing, and where necessary, code enforcement. The City of New Rochelle later adapted the NRBID's design guidelines for other retail districts outside of the NRBID. Other communities have used our guidelines as a model as well.

Restaurant and Business Support: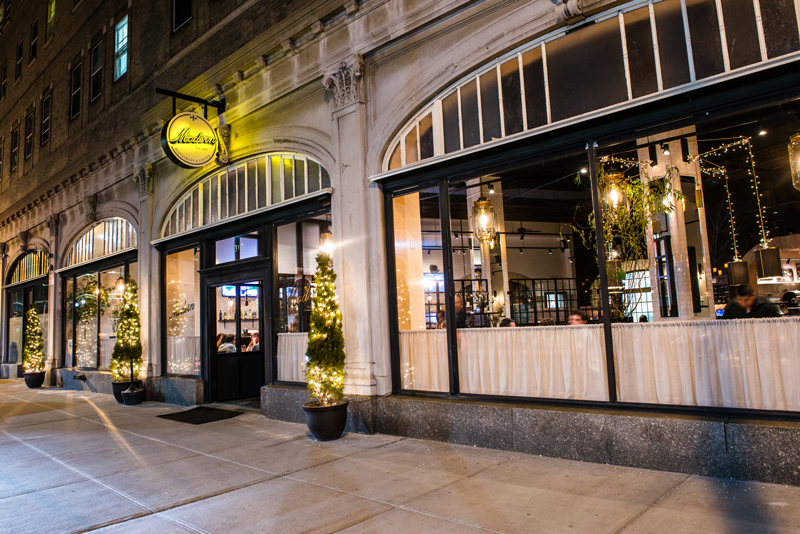 NRBID designed and implemented a program to help Downtown restaurants, stores and many large and small property owners lower their operating costs by identifying energy saving measures and get access to conservation incentives. Eligible businesses were also able to obtain financing to assist not only in implementing selected energy-saving measures, but for business improvements and operating expenses as well.
Artist Studio Development: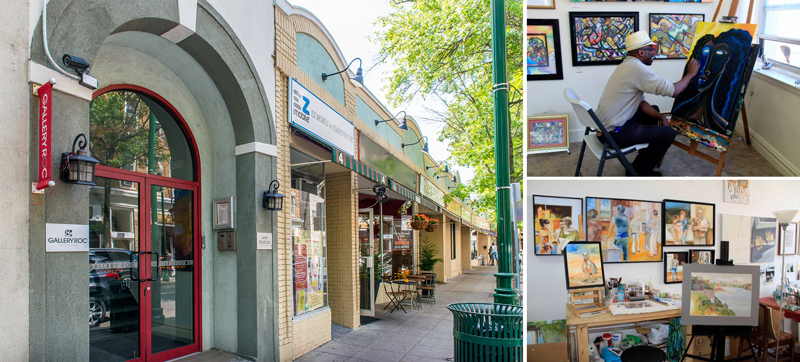 The New Rochelle Downtown Artist Spaces program helped several property owners renovate and lease nearly 20,000 square-feet of long-term vacant upper floor space to artists, preserving the City's tax base while helping emerging artists pursue their careers in a Downtown with a long and distinguished history of the arts. Financing assistance was provided by a NYS Main Streets Grant obtained by the NRBID. Today dozens of artists/artistic businesses call Downtown home as a result of this program.
IDEA New Rochelle (Interactive Digital Environments Alliance)
Virtual reality, augmented reality, motion capture (MoCap), artificial intelligence, sensory design. These are just some of the emerging creative technologies growing at an exponential rate and infiltrating our everyday entertainment, educational, medical, creative, and commercial worlds. Think: Pokemon Go (augmented reality), surgical software allowing teams of surgeons to practice a complicated surgery prior to the procedure (virtual reality) or animated films with characters that make accurately lifelike movements (MoCap).
To capture an economic share of these new industries, NRBID launched the Interactive Digital Environments Alliance, or "IDEA", a new initiative dedicated to promoting, developing, and maintaining a vibrant new Creative Technology District in New Rochelle Downtown. The NRBID's IDEA program provides a supportive platform for a growing community of artists, technologists, and entrepreneurs to advance their work right here in New Rochelle Downtown, and encourage innovation, collaboration, research, open data and social responsibility in the fields of immersive media, artificial intelligence, digital storytelling and performance.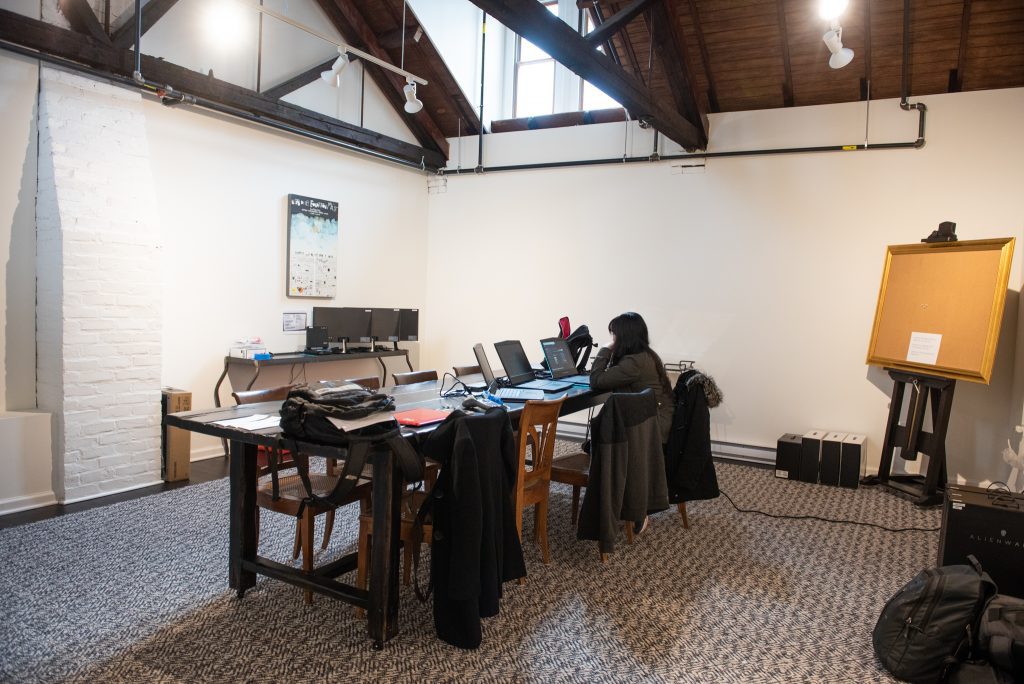 IDEA New Rochelle includes the IDEALab Residency, a quiet oasis located just above the New Rochelle train station that allows creative technology professionals a distraction-free opportunity to focus on one's current body of work in the comfort of a furnished live/work apartment, complete with a fully-appointed technology lab, and front door access to NYC Metro North-bound trains. IDEA NR was also a key partner in the City of New Rochelle's recent win of a $1 million dollar grant from Bloomberg Philanthropies. Between 2019-2021, NRBID's IDEA and the City will develop an augmented reality app to increase and improve public participation in the city planning process.
IDEA isn't just for technologists: it's designed to benefit our entire community of New Rochelle. From school science fair visits to virtual reality demos at Downtown festivals to seminars/film screenings at the library, IDEA presents a series of educational and entertaining events that will allow the community New Rochelle to engage with both the technology and the technologists.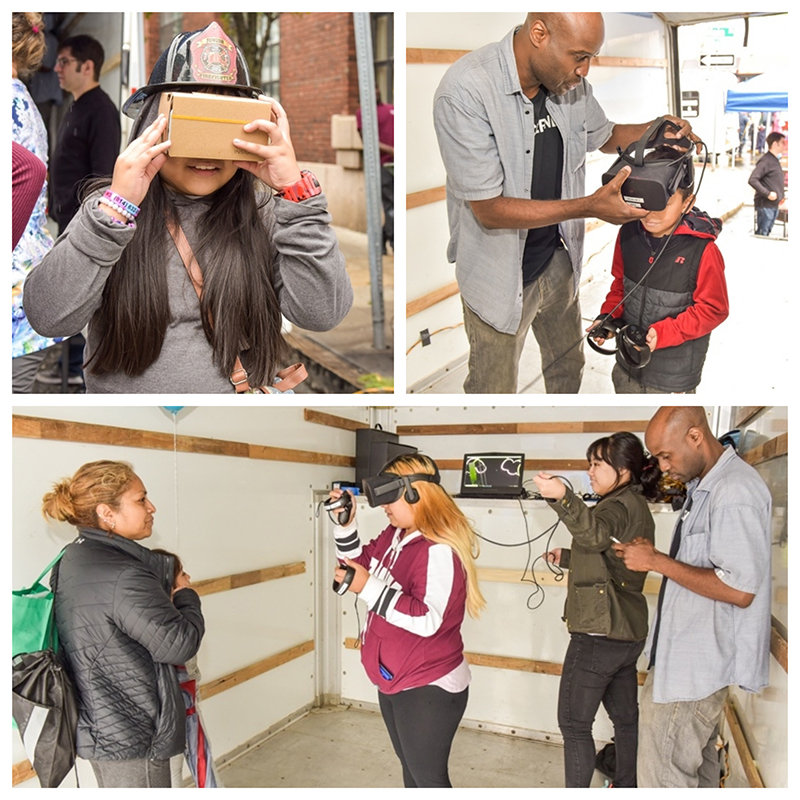 IDEA New Rochelle has been incorporated into the City of New Rochelle Development Office.
Read more about IDEA NR on Medium