Welcome to New Rochelle Downtown—the historic and walkable commercial business district that serves our City of nearly 80,000, our County of Westchester and beyond.
Here you'll find a nice mix of Nationals, Regionals and Local Entrepreneurs who fill our shops. Our Dining options offer a unique international spectrum—from Fine Italian to Caribbean to Soul to Peruvian to Columbian to Mexican to Korean to Chinese to down home BBQ. We have a nationally-recognized culinary school, the Culinary Institute of New York at Monroe College and its wonderful Dining Lab, too.
Here, in the heart of Downtown, we feature Westchester-County's busiest library complete with its own indoor public theater and outdoor park, Library Green's Ruby Dee Park. You'll always find families, children and…everyone… reading, running and resting in the greenery.
New Rochelle Downtown is also home to New Roc City, a place for fun stays, fun food and fun entertainment. It can be movies in all formats at our Regal Cinemas multi-screen movie theater that has IMAX screens and reclining seats. It might be glow jumping at Skyzone. You'll have to make some choices between Pinkberry's fro-yo, Buffalo Wild Wings, a big Burger King and Texas BBQ. Then after all of that you can work out at New Roc's Planet Fitness! You might have to book a room at our Marriott Residence Inn. Don't worry New Roc City has a great parking deck. Makes all the fun easier.
Now open in New Roc City is Westchester's premier Audi dealership and service center.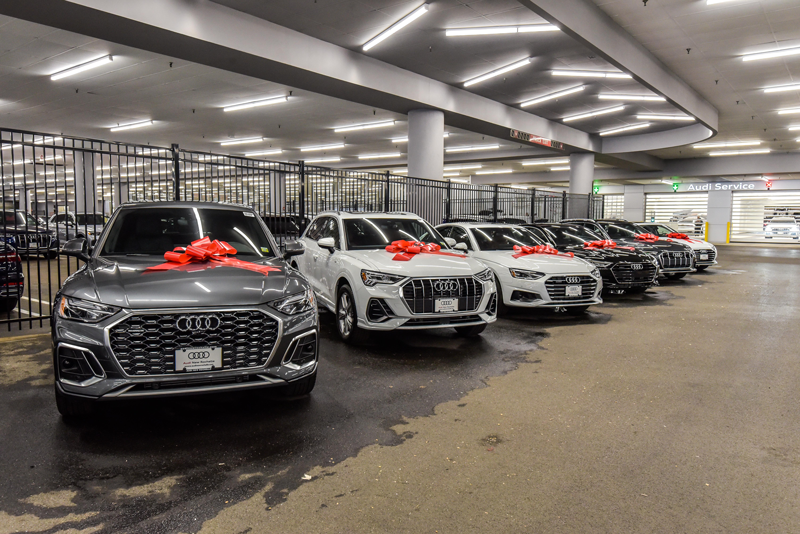 Getting Here and Oriented:
Downtown's shopping corridor is like a triangle. Picture this: at the northern top is New Roc City and North Avenue and Monroe College, on the sides are historic Main Street and historic Huguenot Street. There are through streets including Division Street with lots of restaurants, Centre Ave, Maple St. with new apartments coming in and Memorial Highway where we have our Memorial Plaza for ceremonies.
The tip where Main Street and Huguenot Street intersect also has a wonderful set of historic monuments.
Throughout the Downtown we have shops and restaurants that are all within walking distance of our New Rochelle Transit Station, our self-park parking decks, and our parking lots.
Throughout Downtown is on-street metered parking , too. You can use the easy-to-download Park Mobile app to pay for and renew time. For more information on parking here, go to City of New Rochelle's parking page.
The New Rochelle Train Station which is in the renovated New RochelleTransit Center offers Metro-North service to New York City via the New Haven line, and Amtrak service to Boston, New York and Washington, D.C.
Here we also feature our New Rochelle Bus Terminal that has as many as 300 bus runs per day.
See how accessible our Downtown is from New York City and the surrounding municipalities in Westchester, Connecticut and beyond?!
Want to zip around Downtown? Take our award-winning CircuitNR, the eco conscious on-demand electric shuttle service provided by the City of New Rochelle. It will make your life just that much easier. The shuttle will get you from here to there in minutes. Download the app and you will be able to get your ride immediately. Here's some more information.
And of course, we also have all of the taxis, car services, app services and airport limousines that you can think of.
Come for a visit. Come for a stay.
Arrive for your new life.
We're here in Downtown waiting for you!