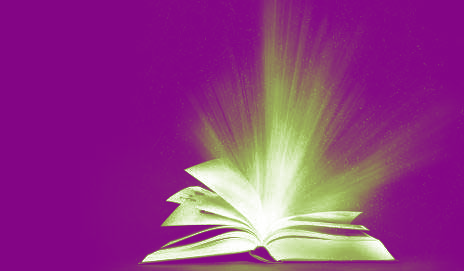 The NRPL Wants to Hear From You!
(Shhhh, Inside Voices Please)
Did you know that our beloved New Rochelle Public Library has been "quietly" serving the Downtown community since 1894?
It's hard to imagine what life was like in our wonderful City by the Sound more than 125 years ago, but it's safe to say that books were probably the big draw back then.
Like New Rochelle itself, however, the NRPL has expanded tremendously since those early days, today offering a broad variety of resources, services, and programs to meet the needs of the local community. As its Board of Trustees begins looking ahead to the Library's future, they held a Community Meeting Tuesday night to seek community input on where they'd like to see improvements made.
They had a good turnout that included attendees in person and via zoom and heard some wonderful ideas from a range of voices across the City. If you were unable to make the meeting, they'd no doubt welcome thoughts and comments by mail (1 Library Plaza, New Rochelle, NY 10801). You will also be able to provide input via a brief survey that will be available this week on their website, as well as distributed widely through email, social media, flyers and press and through communications from other New Rochelle community organizations. In addition, a paper version of the survey will be available at the Library's main branch, the Huguenot Children's Library, and other distribution points (TBD) around the city. The survey will be open for six weeks.
To learn more about NRPL's strategic planning process, please visit them here.
---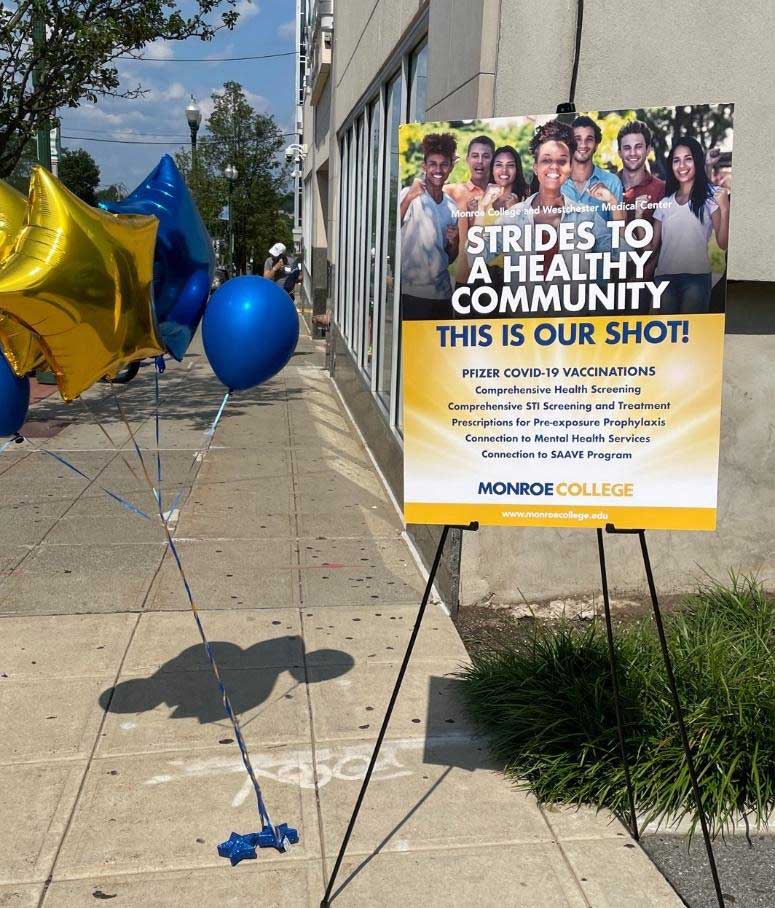 Monroe College Hosts Summer BBQ & Wellness Fair with Westchester Medical Center
Main Street was buzzing with good health on Wednesday afternoon as Downtown's Monroe College hosted a health and wellness fair for students, faculty, staff, and the local community.
While the College served up a delicious barbecue and a variety of fun games and events, as well, doctors and health practitioners from Westchester Medical Center were on hand to provide the medical screenings – and the Pfizer COVID-19 vaccination.
Other health services provided included:
Comprehensive health screening
STI screening and treatment
Prescriptions for pre-exposure prophylaxis
Connection to mental health services
Connection to SAAVE program
The event was part of a broader, ongoing initiative at the College to help members of its community with access to trusted health information and resources to keep mind and body in good shape.
---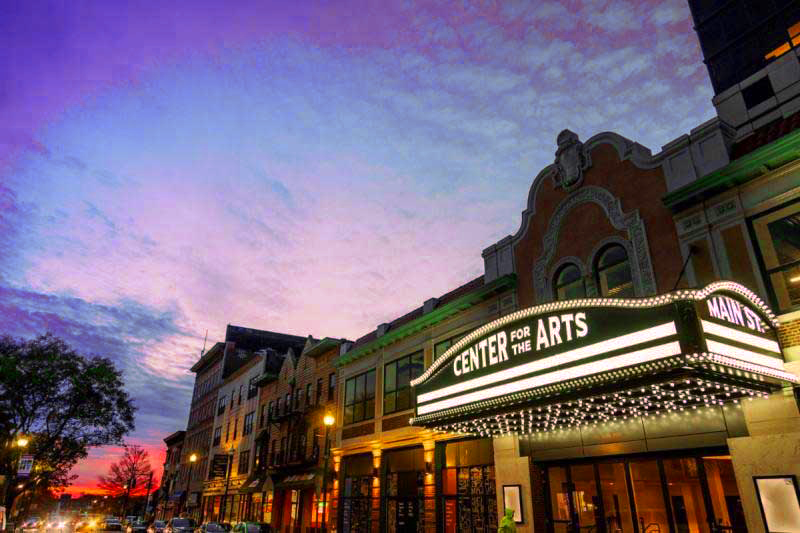 VAEA is also Planning for the Future

Downtown's Black Box Theatre Plans are Moving Along
This week, the Venezuelan American at 595 Main St held a town hall meeting to provide an update on its design plans for their Black Box Theatre. VAEA is located on the second floor.
Based on the second floor of the historic space that once housed Lowe's Theatre, VAEA continues to excitedly move forward with their vision for this newest addition to our arts scene.
Curious?
Take a peek here at this two-minute video to see what's planned.
---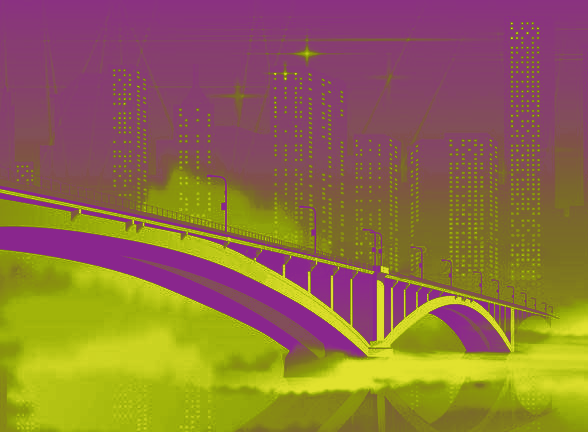 North Avenue Bridgework to Begin
When it comes to the revitalization of Downtown, buildings aren't the only ones getting some work done. There's probably as much going on at ground level – and below ground – as there is up toward the clouds.
The 100-year-old water main project is moving at a swift pace on Main St. Indeed, drivers and pedestrians have commented how surprised they are by how quickly the street paving is done once the replacement pipe is installed. As the DPW explains, the less time cars need to travel over the steel plates the better for everyone.
The North Avenue Bridge that runs over Interstate 95 and leads into the Downtown is also scheduled for some significant work. This important Downtown connector located at our New Rochelle Transit Center has been waiting decades for a facelift.
Now that New York State Thruway Authority has given the go-ahead, the bridge will be getting a complete "re-do" that will be done in several stages.
The first stage is scheduled to begin early next week as the utility companies work to relocate any utility structures on the bridge, such as wires or lighting, temporarily out of the way. The bridge will remain open, with one lane of traffic open in each direction to accommodate those who need to travel through the area.
On the Downtown side of the Bridge, any street closures for the utility relocation segment of the project will be short-term. Most of the detours and closures are slated for the other side of the Bridge, including Burling Lane.
For those who want to stay in-the-know about our roads and bridges, the City is providing regular updates here.
---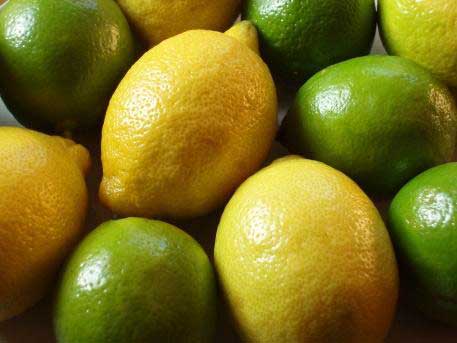 Would You Like That with Limone?
In many of our Downtown Restaurants, "limone" is more than just a fancy, posh way to ask for lemon. It's actually a drink all its own!
That's because, in some languages, "limone" is the word for the tart citrus fruit that bears the English name "lime."
So when you order "lemonade" in eateries such as Colombian House at 585 Main Street, Fresh N Green at 38 Centre Ave, or Café Unicorn at 371 Main Street, you will be delighted by something a little different than what you may be expecting – a glass of limeade!
Try it and let us know what you think! We'd love to hear what you ordered and where you tasted it.
More than 20 dining spots currently feature lemonade and limeade this season. Click here for our zesty list.
---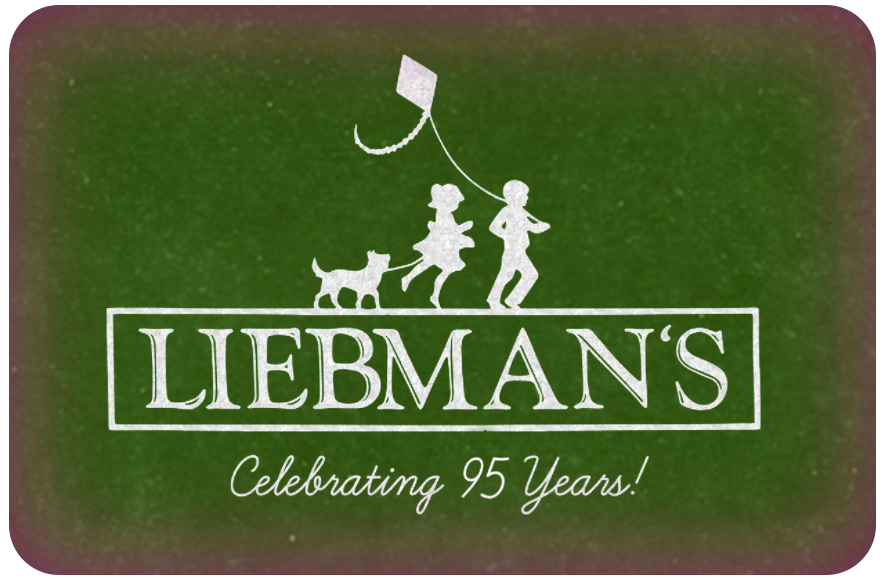 Back to School Means Back to Liebman's for School Uniform Pick Ups!

This Year, the Tradition of Waiting on Line is a Cause for Celebration
Liebman's is bustling once again, with families patiently waiting in line as the annual tradition of picking up school uniforms begins once again.
This year, parents are happy to wait in the line and return to the familiar routine after all the stress and uncertainty of the last year and a half under the pandemic.
For more than 95 years, Liebman's has served the surrounding community, helping families from near and far. It is now the place to go for many in need of custom and embroidered school uniforms, as well as more generic khakis and polo shirts. Students can also pick up masks with their school logo, a sign of the times.
Now serving customers for the second season in their bright and shiny new showroom at 518 Main St, Liebman's invites everyone to come by and say hello.
---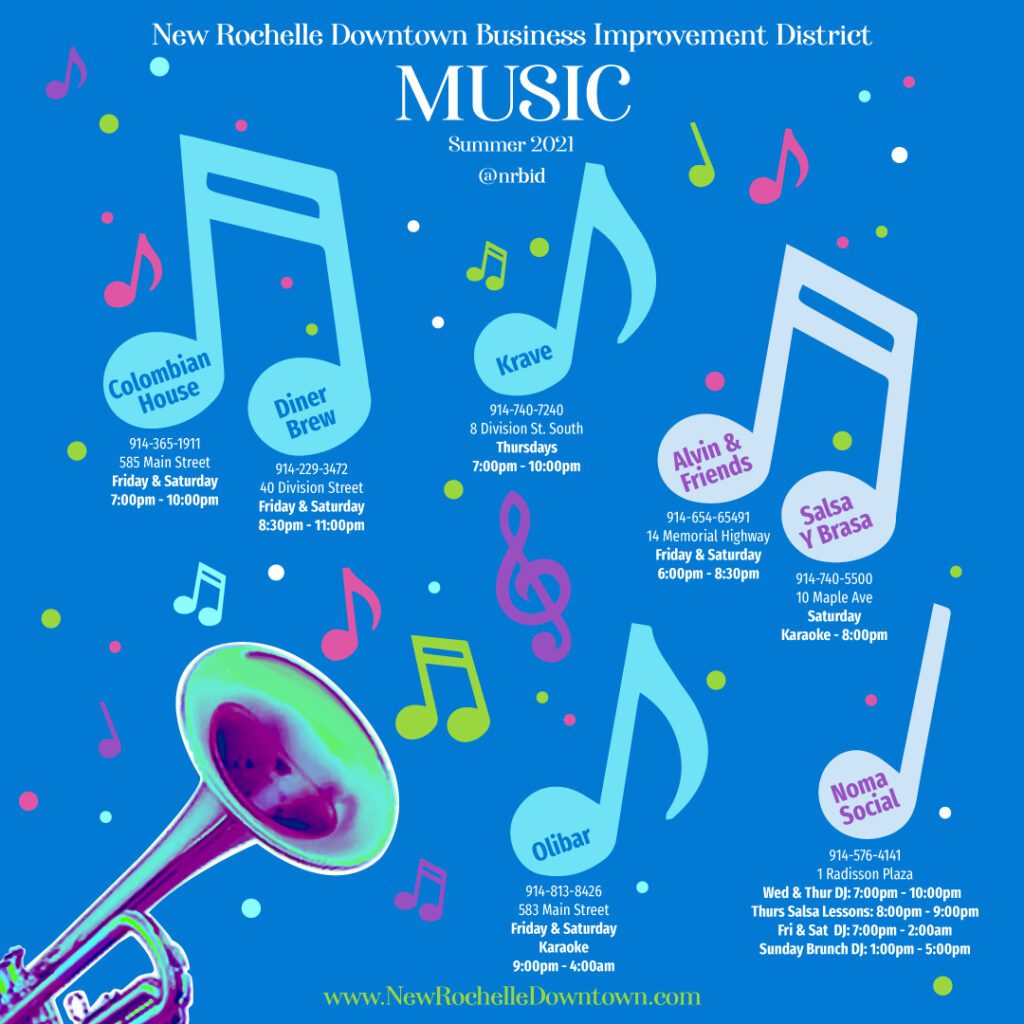 Music Makes a Night Out Better – Valet Parking Even More So!
Our Downtown dining spots are dishing up more than amazing meals. They want to make sure you have an amazing experience, too, offering plenty of live music for your entertainment and pleasure.
What could be better to accompany a great night out? If you said "easy parking", we've got you covered!
From Thursday through Sunday, you may drop your car at the valet parking area at the Library South Parking lot before you dine. There are no additional charges beyond the the City's regular parking fees. How great is that?!
When we say that you can park and eat here for a song, we mean it!
---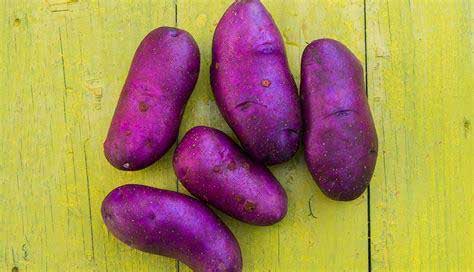 Potato, Po-TAH-to…lemon or limone… any way you say it, we're cooking up exciting things here in Downtown!
With so many international flavors and plenty of super-affordable meals, our Restaurants continue to shine and bring out the best that the City has to offer.
Coming here is always a great way to relax on a summer day or evening.
While you are at it, please help us triple our followers on INSTAGRAM by following us and also by telling everyone you know to FOLLOW us on Instagram (@nrbid) and also like us on Facebook (@nrbid).
This way, you'll keep up with what's going on here.
Remember – it's all here for you in New Rochelle Downtown!
Karel

Karel Littman,
Executive Director
New Rochelle Business Improvement District (NRBID)
newrochelledowntownbid@gmail.com