Thousands Flock Downtown for Turkey Day Parade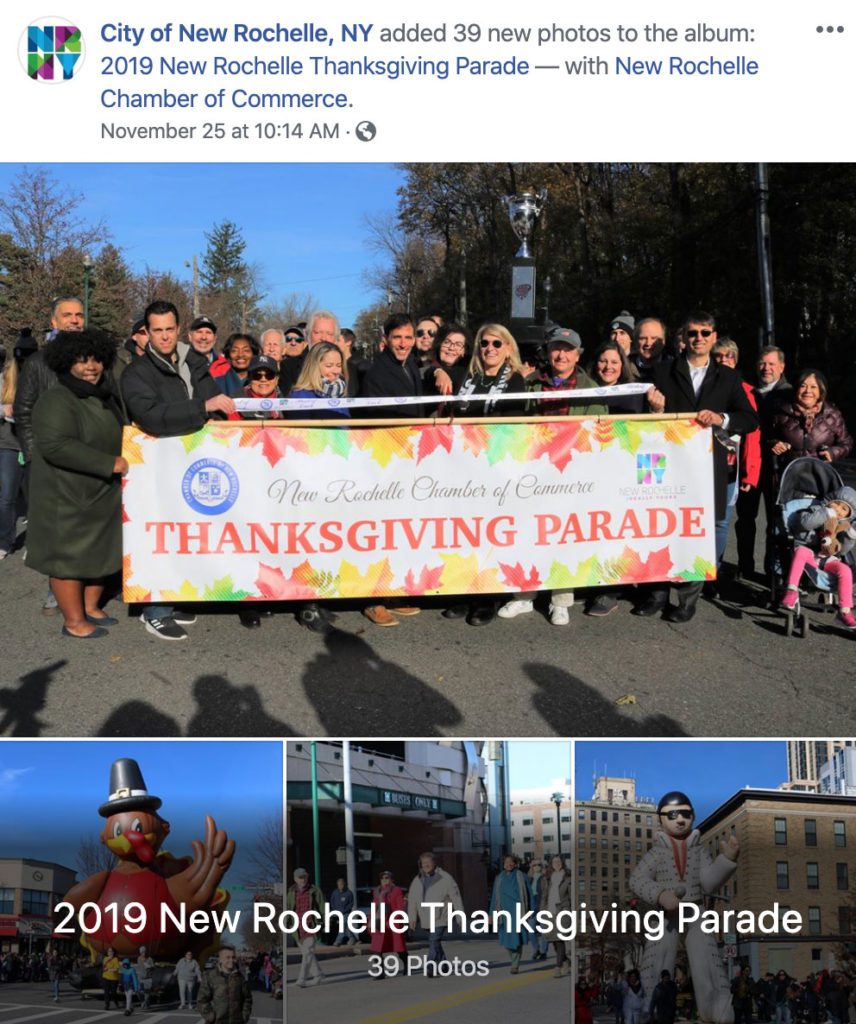 The 56th annual New Rochelle Thanksgiving Day Parade rolled down North Ave on November 23, spanning a mile from New Rochelle High School to Bonnefoy Place. More than 1,000 marchers strong, the parade put the very best of New Rochelle's culture and community on display.
Dancers of all ages stepped in sync, including a lively squad of kids and teens from South Division Street studio Rooftop Rhythms. Marching bands and chanting athletes showed school pride. A group of New Rochelle veterans marched, supported by the Circuit electric shuttle that now serves downtown. 
Social service organizations were well represented, including the New Rochelle Youth Bureau, New Rochelle Pride, and local branches of the Girl Scouts, Boys & Girls Club, and Volunteer New York. The New Rochelle Public Library drove a float celebrating classic children's books.
Beginning in 1962, this colorful holiday tradition has drawn enthusiastic crowds downtown year after year. The 2019 parade was no exception, vividly representing the diversity and unity that makes our city special.
City Celebrates Groundbreaking at 14 LeCount Place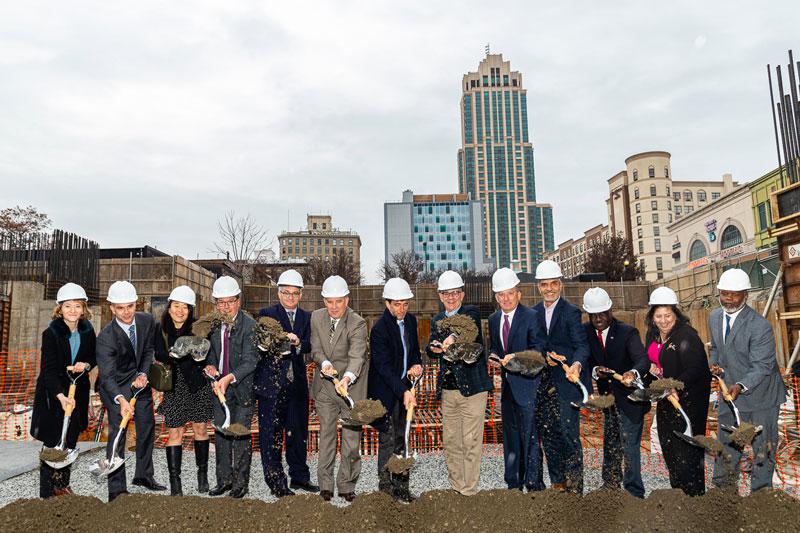 Photo Credit: L+M Development Partners, Rendering Credit: Beyer Blinder Belle
On November 22, local politicians and real-estate partners gathered to break ground at 14 LeCount Place, an upcoming mixed-use residential and retail development across the street from New Roc City.
"I'm supposed to have a somber, professional demeanor befitting this occasion," Mayor Noam Bramson said to the crowd, "but I'm finding it hard to restrain a maniacal grin."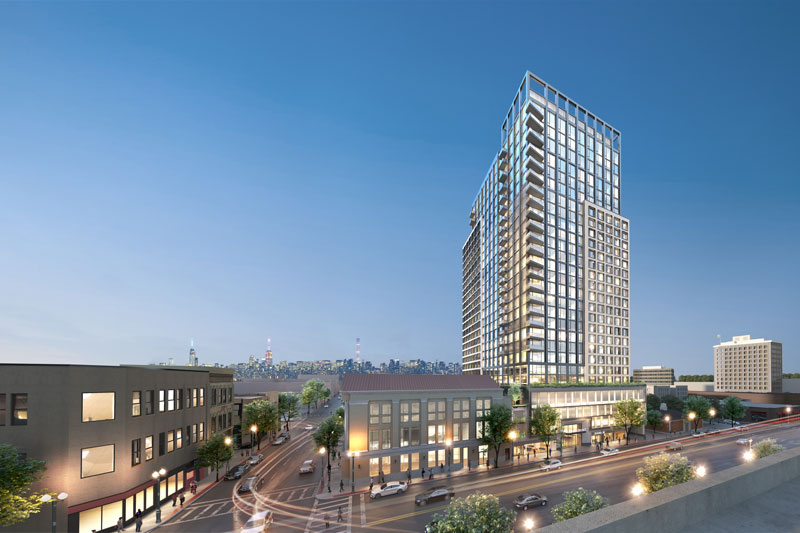 14 LeCount will contain 380 new housing units, of which 25% (95 units) were described as affordable. According to Deputy County Executive Ken Jenkins, who spoke at the ceremony, Westchester's newly released Housing Needs Assessment found a countywide need for 82,000 affordable units. Jenkins called it "a testament to New Rochelle and its outstanding leadership" that affordable housing concerns are factoring into the downtown development effort, adding, "Keep up the great work, New Rochelle."
New Rochelle High School alum Ron Moelis, CEO of co-developer L+M Development Partners, expressed excitement for a "thoughtful, inclusive" approach to redevelopment. L+M, Wilder Balter Partners, and Goldman Sachs collaborated on the project.
"We are striving to create the greatest downtown in the New York Metro Area," concluded Mayor Bramson. He termed 14 LeCount "a magnet for our city—creatively vibrant, and above all, inclusive."
Birthday of the Week:
Wish a happy birthday to the notables honored in the New Rochelle Walk of Fame. This week, meet trailblazing choreographer Pearl Primus.