April 29, 2022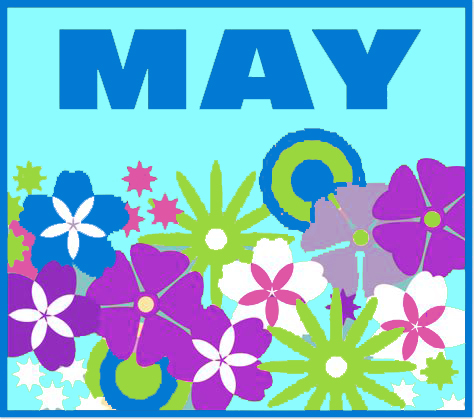 May is Around the Corner!

Spring Celebrations are in the Air
The new month is almost here and with it, so many wonderful religious and cultural celebrations to enjoy. First will be this coming week's Eid al-Fitr, the "Festival of Breaking the Fast." This joyous festival commemorates the end of Ramadan and its traditional daily fasting periods. Also known as Eid, the festival is a true celebration with communal prayers and family gatherings and many delicious, special foods.
Cinco de Mayo follows shortly thereafter. This holiday, which translates to the Fifth of May, is celebrated in parts of Mexico and the United States in honor of the Battle of Puebla, the 1862 victory over French forces. This symbol of Mexican resistance to foreign domination is heralded with speeches and re-enactments in the state of Puebla, but little-noted elsewhere in Mexico.
Here in the United States, the holiday has become a source of pride among many with family roots in Mexico and a fun celebration for all. This heritage celebration is typically celebrated with vibrant parades and traditional cuisine. Many of our Mexican restaurants in Downtown will be hosting festive menus to celebrate the day. Margaritas, the popular cocktail made with tequila, Cointreau, and lime juice, will be no doubt be served. It's up to you whether you'd like salt or no salt on the rim of the glass!
For every culture here, Mother's Day is coming up a week from this Sunday (Sunday May 8), so be sure you book early for the wonderful special menu meals for the day in any of the dozen plus New Rochelle Downtown dining.
We are having our own special celebration on May 1 with "MuralFest," a wonderful celebration of the new murals debuting Downtown. Click here for the schedule. We have many wonderful events planned, including mural walks, meet-and-greets with the artists, and more.
---
Take a Ride on the Bee Line, Courtesy of Westchester County!
Summer Program Begins June 1
Starting June 1, your ride on the Bee Line buses just got a lot easier – easier on the wallet that is!
Westchester County Executive George Latimer recently announced that the County is suspending fares on all of the County's Bee Line buses this summer, thanks to generous support from the federal government's COVID-related stimulus funding.
New Rochelle Downtown can now be your destination from locales all over the County, from White Plains to Pelham and beyond. Click here for the schedules.
Here is a quick look at our local Bee Line routes: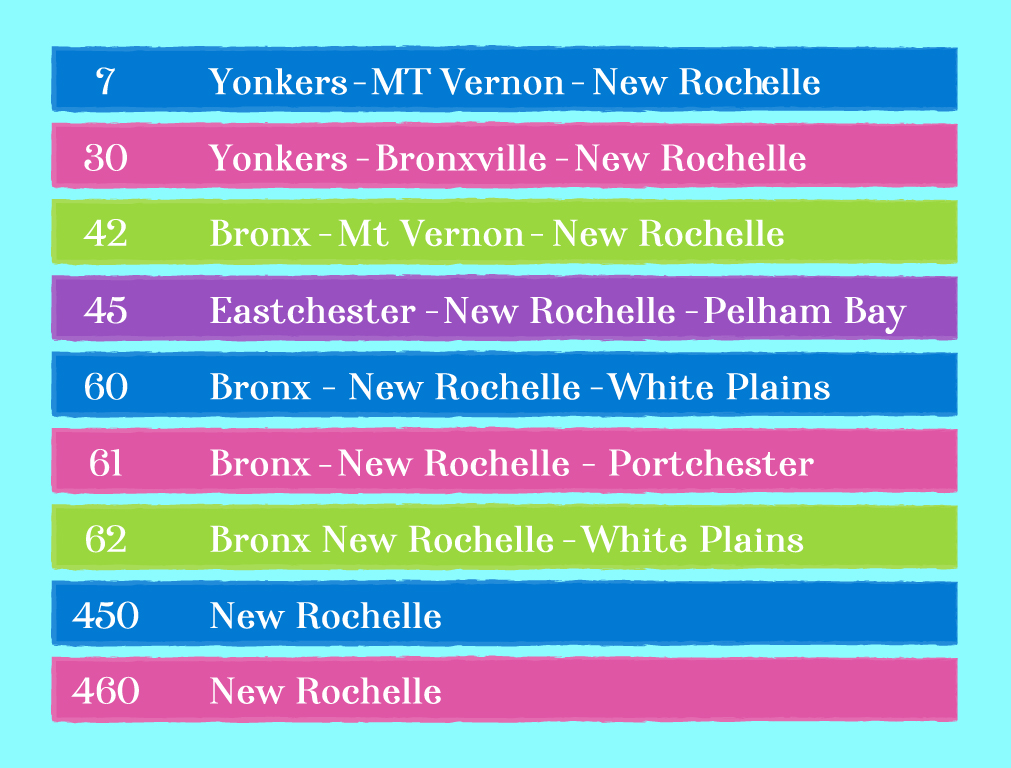 ---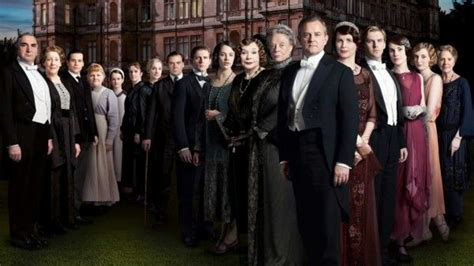 Big News about the Big Screens at Downtown's New Roc Regal Cinemas
The smell of popcorn and blockbuster movies is in the air in New Roc City!
Did you know that the New Roc City Regal Cinemas has 19 movie screens?
Did you know that it is Regal's largest-drawing theater in the region?
Did you know that, because of the above, we sometimes get to see brand-new movie days before they open elsewhere?
That last one is definitely true. We've already ordered tickets for the first showing of the Downtown, oops! Downton Abbey sequel premiering there on May 18—two days before it opens widely.
The venue is a beautiful, well-maintained facility with something for everyone.
There are three types of screens there:
IMAX, whichis​ a six-foot tall screen that lets you see 26% more picture than in any other theatre.
RPX, which stands for Regal Premium Experience. It presents each movie how filmmakers intend for them to be viewed. This auditorium includes recliner seats and high-quality, bright eye-popping images featuring an uncompressed surround sound system.
4DX, which includes environmental effects such as motion-enabled chairs with strong vibrations and sensations depending on the action during the movie. Other environmental controls include simulated weather such as lightning, rain, flashing strobe lights, fog and strong scents.
Movie fans will want to sign up for Regal's Loyalty Membership program on the Regal App. Then, when Tuesday Value Day comes, you can get a $7 pass that lets you enjoy movies all day long.
Even better? Regal's amazing Unlimited Pass lets you see as many movies as you'd like for just $23.50 a month. You'll also get 10% off concession stand items. Sign me up!
Just look at this schedule and mark your calendars!
April 29 Memory
May 6 Dr Strange in the Multiverse of Madness
May 6 Vortex
May 7 Met Opera: Turandot (Live in HD)
May 13 Family Camp
May 20 Downtown Abbey: A New Era
May 27 Top Gun: Maverick
May 27 Bobs Burger
June 10 Jurassic World Dominion
June 17 Lightyear
July 1 Minions The rise of Gru
July 8 Thor: Love and Thunder
Click here to buy your tickets and reserve your seats ahead of time.
---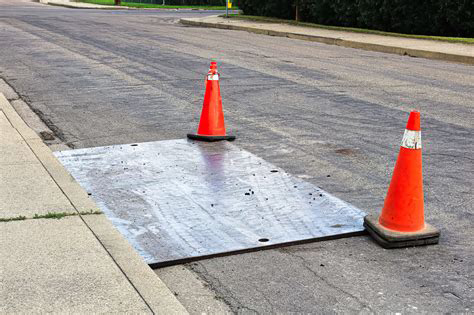 Steel Plates Are Serving Up Heavy Metal Safety Here
The utility crews are making amazing progress with their important work to upgrade our century-old sewers and water mains, as well as our electric and gas lines.
While the new larger pipes and the connections more suited for today's world are coming together daily, the regular work of digging deep trenches must be protected each night when the crews depart.
That's where those big steel plates you see on Main Street and elsewhere come in.
They effectively act as a bookmark at the end of the workers' day, protecting the pipes below – and the vehicles and people above – until the construction teams can fully complete their work and move on to the next section in need of replacement.
Sophisticated mechanical lifting equipment is used to place the rectangular steel coverings on top of the trenches. These steel shields can stretch from five feet to twenty feet in each direction. They are at least one-inch thick, and even the smallest ones weigh at least a ton.
This heavy metal protects the new infrastructure from the elements and passersby. And while these rattle-y behemoths aren't music to anyone's ears, they do keep the cars, buses, and bikes moving through our Downtown and City.
Interesting fact: In wintertime, the construction crews are required by the City to set the plates into the ground so that they are flush with the road. This allows for the plows to come over them without a hitch in the case of snow. The metal plates also may be coated so they can prevent skidding from cars, bikes, and motorcycles.
Next time you are Downtown at around 3:00 pm, come watch the crews deftly place the plates over their work. It's very impressive!
---
Things are certainly looking vibrant and springtime-fresh as we see all the new buildings, new residents, new businesses and new dining spots making Downtown their home.
Come see for yourself! There is so much to see, do, and celebrate.
New Rochelle Downtown is such a great mix of people and cultures, all celebrating life here during a spectacular transformation.
Happy May!

Karel

Karel Littman,
Executive Director
New Rochelle Business Improvement District (NRBID)
newrochelledowntownbid@gmail.com
PS FOLLOW us on Instagram (@nrbid) and LIKE us on Facebook (@nrbid).