April 28, 2020
New Rochelle's famous retailing dynasty loses Lewis Cohen.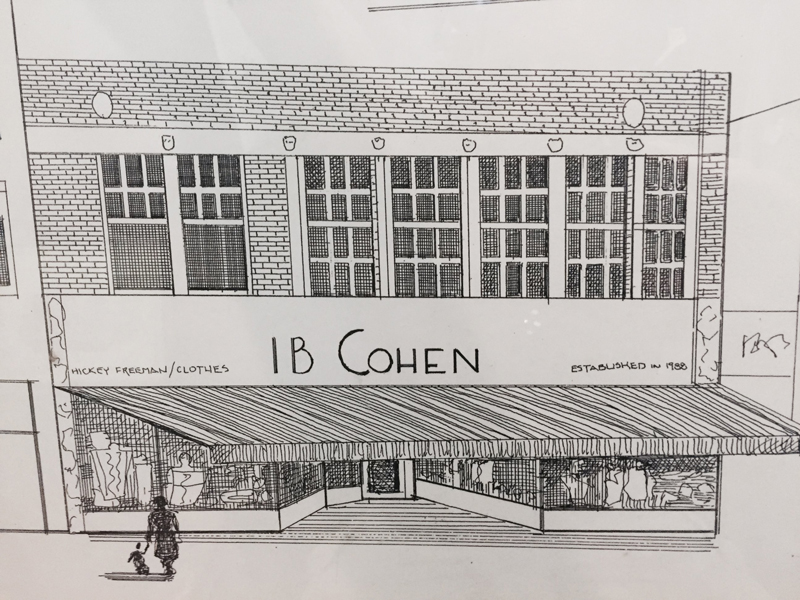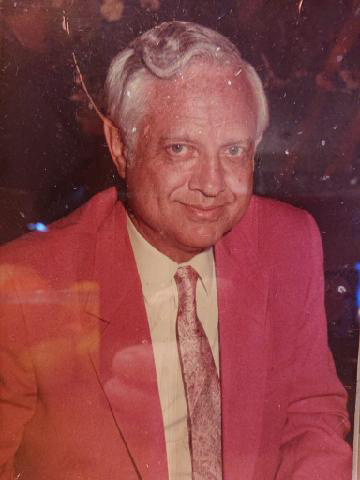 Retailer Lewis Cohen's family business began in the1800s and dressed the rich and famous for generations. There were many years when limousines would pull up to 525 Main Street and wait while the clients shopped. There is even a story about the City being lent funds to make the bill list. This week, our New Rochelle Downtown lost our long term merchant, the grandson of the founder.
We honor him and his family at this time. He, his wife Maryce and his children Richard and Lauren have always been committed to our New Rochelle Downtown BID and continued to work for the District's improvement and beautification. We send condolences to the family on their loss. This is an historic loss for all of us here in the New Rochelle Downtown BID and in the City. Click here for the Family's Tribute.
---
Bloom where you are planted: When you come to take out your meals and other items, take that walk.
Spring feels different this year, doesn't it?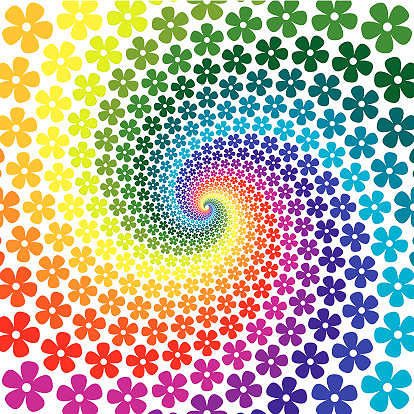 It was the Spring that came in like a…who can really describe the start of this year's… we can say that it wasn't a usual kind of season. Yet, now C'mon down. You need to get walkin' after all of this quarantining. And our Downtown District is in bloom with pansies, tulips, and new greenery all around. Take a quick stroll before you take home that fabulous meal, the healing prescription, the groceries. It will do your body and mind good!
---
Doing good business helps our merchants lead the way.
Our New Rochelle Downtown Owner gets the spotlight In a national article this week.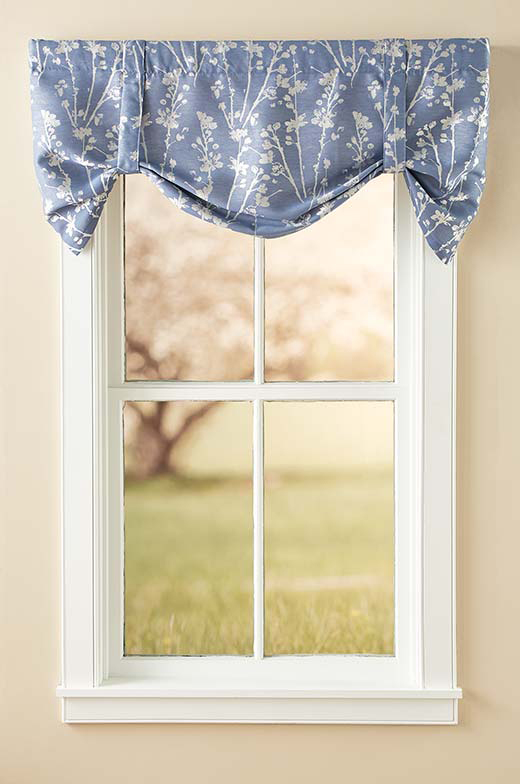 The reporter was doing a story on how and whether or not a business's online presence is helping keep the business going during this challenging time. Curtain Shop owner Lou Vaccaro was already online with his business for many years and that paved the way for orders during this period. So, when the reporter asked, Lou answered and his business preparedness got him to the top of the national article. Click here for the story.
---
Call your mom after you call the restaurant.
We update the hours so you will be helped.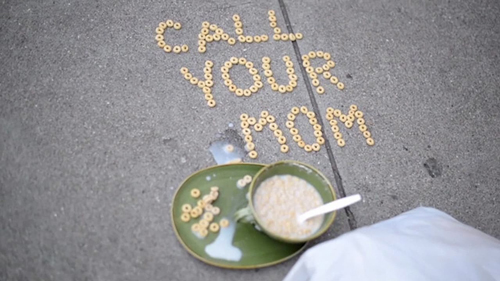 Be sure to click here for the latest hours and offerings of our New Rochelle Downtown restaurants and merchants. We continue to call regularly so you can call regularly. We want you to have the latest updates of our NRBID online lists of hours and information.

Current Covid19 information from New Rochelle for you
Business owners and our NRBID friends can click here for the City's online information during COVID19.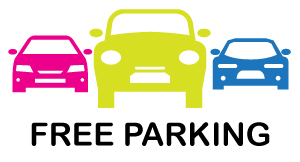 ---
A note from Richard Cohen, 4th Generation of the I.B.Cohen family on the passing of his father: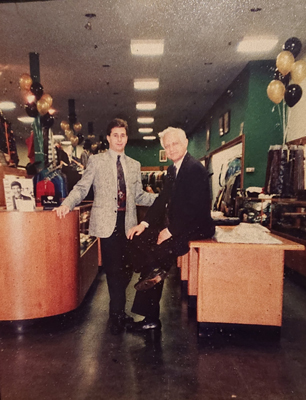 Dear Friends,
How proud I and my sister Lauren are to be the fourth generation of a family that has lived by example about generosity, philanthropy and respect for Community and all who live among us. My father, who was my best friend, helped anybody that needed help in any way. No pun intended, he would give the custom shirt off his back. He loved this City.
Richard Cohen,
Son of Lewis Cohen, Owner of IB Cohen
---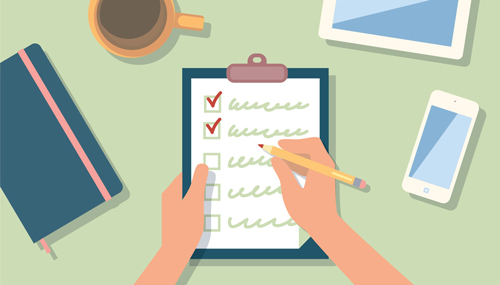 Information and resources for our NRBID Business Owners and Community:
Federal Government Resources
New York State Resources
New York State Department of Labor Pandemic Unemployment checklist for qualifying. New Yorkers seeking to file an unemployment insurance claim should visit labor.ny.gov or call the Telephone Claim Center at (888) 209-8124.
Empire State Development – Global NY Loan Fund The Global NY Loan Fund is open to New York State companies seeking financing to create or expand direct exports, or to serve as suppliers to larger exporters. Loans are available to purchase equipment, inventory, working capital to support foreign accounts receivable, export lines or credit, or long-term financing. ESD is also offering interest-free loans for Distilled and Fermented Beverage industry businesses to promote New York State's thriving beverage industry on a global scale. More information here.
Find more information about the new NYS COVID-19 Paid Sick Leave law here.
Sign up for email updates from NYS here.
Westchester County Resources
Westchester County Economic Development has a new page for all webinars, events and business help listings, click here. For their Facebook page click here.
ArtsWestchester has put together a list of resources for artists in all disciplines who may need funding. For a list of opportunities click here.
Local Resources
For the City of New Rochelle guidelines summary of safety practices for owners/operators of retail grocery stores, supermarkets, bodegas, bakeries, specialty markets click here.
Additional Grant Information
National Restaurant Association Restaurant Employee Relief Fund Grants Restaurant employees may be eligible for a $500 grant from the National Restaurant Association Educational Foundation's (NRAEF) Employee Relief Fund. Staff may be eligible for a $500 one-time grant if they: Worked on a part- or full-time basis in the restaurant industry for at least 90 days in the past year (this includes food delivery). Have had a primary source of income in the restaurant industry for the last year. Have experienced a decrease in wages or loss of job on or after March 10, 2020, which these grant funds will help offset. Live in the United States, an overseas U.S. military base, or any U.S. territory. Are over the age of legal majority in their U.S. state or territory. Grants will be awarded as soon as possible to those individuals who meet the eligibility criteria.The grants are subject to availability and are limited to one per person. Click here to apply.
Restaurant Strong Fund Grants for Restaurant Workers The Samuel Adams Companywith the support of the Greg Hill Foundation, is donating over $2,000,000 to kick start the Restaurant Strong Fund across 20-states to aid restaurant workers affected by COVID-19 closures. To qualify for grant assistance, applicants must satisfy all of the following requirements: Complete Application Form. Be full-time employee (Minimum of 30 hours total per week, can be multiple restaurants). Be employed for 3 months or longer at the same location. Worked in a restaurant, bar, cafe or nightclub located in New York Click here to learn more and Click here to apply.
Restaurant Workers Community Foundation is an advocacy and action nonprofit created by and for restaurant workers. They have information online Click here.
Southern Smoke Emergency Relief Program application for financial assistance for Restaurant workers. Click here.
Learn from Direct Business Coaching
Virtual Coaching Sessions through the Womens Enterprise Development Corporation (WEDC) are part of the organization's commitment to assist small business owners with guidance and resources during this period of uncertainty. Schedule Session Here
Coaching Sessions on eCommerce through The Westchester County Office of Economic Development. For a free coaching session, Contact them here and put eCommerce in the subject line.
Learn new business skills
Learn about Promotion opportunities for your business
Business Listings
Westfair is inviting all local restaurants to participate and share recipes, messages, take-out services and any other important information for the Westchester public to know. Click here
News12 is asking Westchester based businesses to sign up so that they can let people know you are open. Click here
Free Ads
Boost with Facebook Program is offering $100 million in cash grants and advertising credits to small businesses impacted by COVID-19. To be eligible, for-profit small businesses must have between 2-50 employees and been in business for over a year, with eligible expenses including payment for employees, rent costs and other operating costs. Deadline is May 5th, 2020. Click here to learn and apply and click here for an application guide.
Minuteman Press of New Rochelle is offering free local advertising on their local site to stimulate business and help all of fellow local businesses and neighbors overcome the economic effects of the current COVID-19 crisis. Click here for more information.
---
Please do make sure you Friend us, Like us and Share us on Facebook (@nrbid) and Instagram (@nrbid).
Stay healthy and safe,
Karel Littman,
Executive Director
New Rochelle Business Improvement District (NRBID)
NewRochelleDowntownBID@gmail.com