November 12, 2021
Thanksgiving is Around the Corner – and We're Serving Plenty of Gratitude
Thanksgiving is in two weeks, but it's not the only holiday this month that focuses on gratitude. Yesterday was Veterans Day, a wonderful holiday set aside to recognize and honor our country's veterans. It is also a day to thank them for their courage, service, and sacrifice, which we do wholeheartedly. New Rochelle is proud to be home to many brave veterans and active members of service, and we thank them for all that they do for our country.
Looking ahead to Thanksgiving, our hearts – and stomachs – will be full again this year thanks to our Downtown chefs. They are ready to do all the cooking for you so that you can just enjoy this foodie favorite holiday with your family and friends. Click here for complete list of places open to serve you on Thanksgiving.
---

Children's Costume Parade was a Big Success!
Halloween was great fun again this year, especially for the little ones who attended the NRBID's annual Main Street Merchant's Urchins Costume Parade.
Hundreds turned out for the family event. The parade ran through our Downtown to Library Green's Ruby Dee Park. The fun did not stop there, as the children were then treated to a "pumpkin patch" and painting, free books, and free gifts.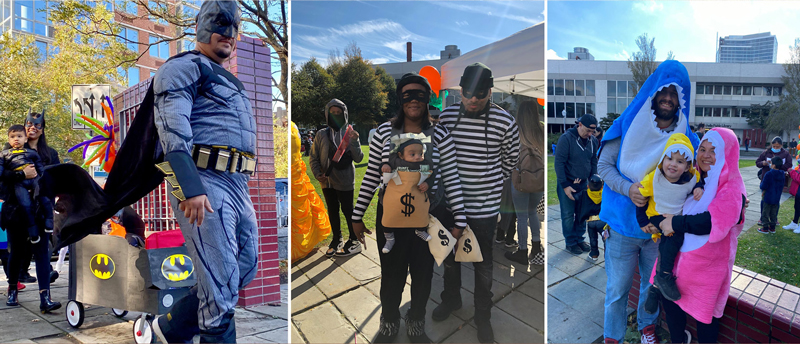 Click here to see the video of a most enjoyable morning. We offer our great thanks to our terrific partners at the NRPL, New Rochelle Parks and Recreation, City of New Rochelle, and the New Rochelle Youth Bureau, along with our community families and friends, for making it so magical this year!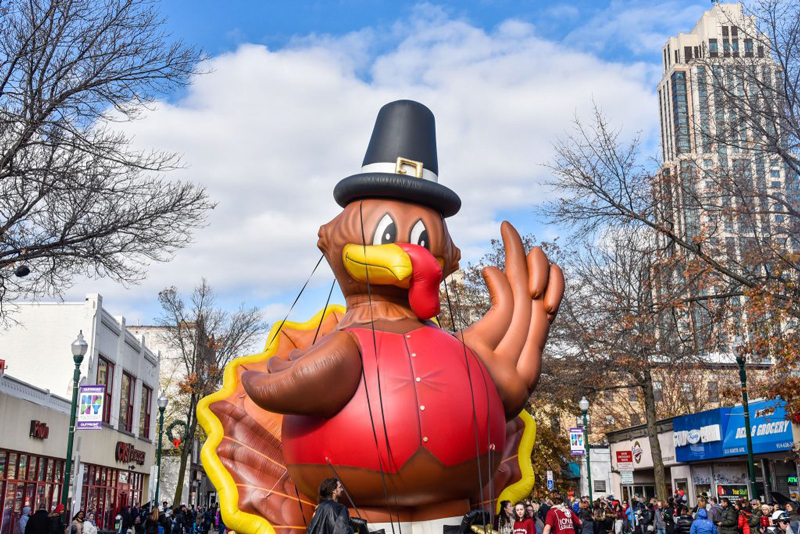 Speaking of parades, we have a big one coming up next – the 57th Annual New Rochelle Thanksgiving Parade on Saturday, November 20th! It kicks off at 10:00 am.
The parade, which honors our essential workers this year, will travel along North Avenue from Eastchester Rd to Bonnefoy Pl. Mighty Mouse and Tom the Turkey will return to the air above as they float down the parade route along with the bands and marchers. Organizers of the parade, the City of New Rochelle, New Rochelle Parks and Recreation Department and the Chamber of Commerce, are looking for volunteers to handle the inflated balloons as they march along the one mile parade. Click here to apply.
---

Train Station Gets into the Holiday Spirit and Will Be Welcoming Joe Coffee

We are excited to share some big news about the historic New Rochelle Downtown Transit Center.

For the first time, there will be a Holiday Market held December 3-12 to help everyone prepare for the upcoming winter holidays. Expect vendors, giveaways, restaurant samples, music, and more. This new event is made possible by the City of New Rochelle, the Downtown Revitalization Initiative, the NRBID and Chamber of Commerce. Hours will be from 2:00 pm until 8:00 pm on weekdays and from noon until 8:00 pm on weekends.

We are also excited to share that NYC-based Joe Coffee will be a new tenant at the train station. They will be taking over the coffee space and window at our New Rochelle Transit Center.

All Aboard!
---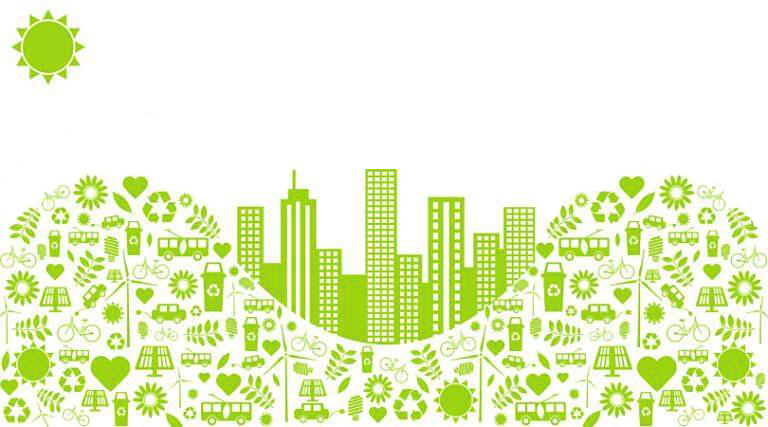 LEED-ing the Way
Increased Energy Efficiencies and History-Making Certifications Being Considered
While world leaders gather in Scotland to discuss climate change, we are already doing our part here in New Rochelle. As we move into the next phase of the Downtown overlay zone, the City Council in looking at ways to work with developers to ensure that new building projects adopt the highest level LEED certifications. As explained on the LEED website, "LEED (Leadership in Energy and Environmental Design) is the most widely used green building rating system in the world."

Mayor Noam Bramson explained why this is important: "As a compact, walkable, transit-served area, New Rochelle's downtown already embodies principles of sustainable development. Now, as we update our downtown overlay zone, New Rochelle is leaning even more heavily into environmental design by requiring projects to meet the standards of LEED-ND Silver certification. In addition to enhancing the quality of new construction, this step aligns our city with principles of environmental and social governance and will make investment in New Rochelle more attractive to capital looking for ESG opportunities."
---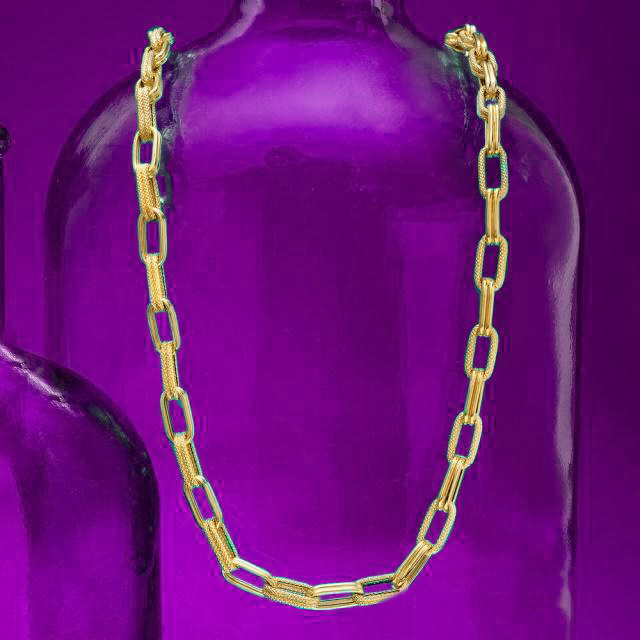 Downtown Jewelers Share Trends as We Begin the Sparkly Holiday Season
Downtown's Jewelers are shining bright this year and here is what they are seeing:
New Rochelle Jewelers at 20 Division St says more and more shoppers are turning to 14K gold "Paper Clip" link bracelets and necklaces to "hold together" their fashionable attire.
Talner's at 565 Main St reports that Pandora and ALOR jewelry is as popular as ever for the holidays.
TR Jewelers at 557 Main St recommends watches for those on your gift list. They offer more than 10 high-end brands, including the elegant Breitling, Cartier, and Yuglov brand watches.
---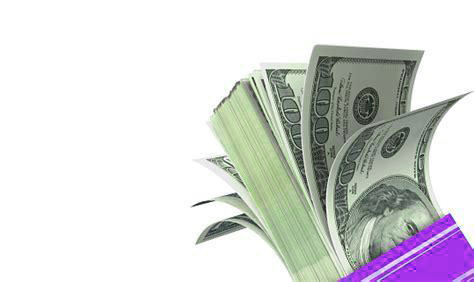 Funds Available for Storm Ida-related Property and Economic Damage
Help Center Moves Closer to Downtown with New North Avenue Site
When Hurricane Ida swept through our area as summer ended, she left a path of destruction in her wake.
Now, there is financial help for small businesses that suffered property or economic damage from the storm.
The U.S. Small Business Administration (SBA) has made it more convenient for local merchants, restauranteurs, and other business owners to get help when applying for financial assistance. They just relocated the Westchester County SBA Business Recovery Center (BRC) to the New Rochelle American Legion Post #8 at 112 North Avenue. The new location is open from Monday to Friday, 9:00 am to 5:00 pm.
If your residential or business property was damaged or suffered economic losses due to Hurricane Ida, you can apply for special long-term, low interest rate loans and other help now available.
You may complete an online applications here. Be sure to apply under SBA declaration # 17147, not for the COVID-19 incident.
To be considered for all forms of disaster assistance, applicants should register online at DisasterAssistance.gov or download the FEMA mobile app. If online or mobile access is unavailable, applicants should call the FEMA toll-free helpline at 800-621-3362. Those who use 711-Relay or Video Relay Services may call 800-621-3362. The filing deadline to return applications for physical property damage is Dec. 6, 2021. The deadline to return economic injury applications is June 6, 2022.
---
Check Out All the Wonderful Things Happening Downtown

The holiday season is upon us! It unofficially started last week with Diwali, the Festival of Lights, held November 4-7.
Last month's October Super Month was amazing and, given all the fabulous activities coming up in and around New Rochelle Downtown, we might have to call November and December Extra Super months.
Take a look here and download these dates onto your calendar:
Saturday, November 20: 10:00 am New Rochelle Thanksgiving Parade
Thursday, November 25: Thanksgiving
Friday, November 26: "Black Friday" (shopping day!)
Friday, November 26-Sunday, January 2: Westchester's Winter Wonderland Drive Thru at Kensico Dam Plaza
Saturday, November 27: Small Business Saturday Shop Downtown
Sunday, November 28- December 6: Hanukkah
Thursday, December 2: Annual Holiday Lighting at Memorial Plaza
Friday, December 3-12 Holiday Market at New Rochelle Transit Center
Wednesday, December 8Selfies with Santa at City Hall
Sunday, December 19: Santa's Parks Tour
Tuesday, December 21: Winter Solstice
Wednesday, December 23: Festivus
Saturday, December 25: Christmas
Sunday, December 26-Saturday, January 1: Kwanzaa
Monday-Thursday, December 27-30 NRPL Vacation Week Specials
Friday, December 31: New Year's Eve
Saturday, January 1: New Year's Day
Please remember to make sure our Downtown small business owners are in your holiday plans by shopping in store, online, and with gift cards from our many dedicated Downtown destinations. Click here
The air will soon be turning frosty as winter arrives, but we'll surely feel warmed at home and in our hearts by the joy of the season.
We're ready and waiting to help you with your holiday celebrations—whether they are dining moments or gifting decisions.
And while you are here, you can look around and marvel at our just-built new buildings as they sparkle in the sun.
Karel

Karel Littman,
Executive Director
New Rochelle Business Improvement District (NRBID)
newrochelledowntownbid@gmail.com
PS FOLLOW us on Instagram (@nrbid) and LIKE us on Facebook (@nrbid).