March 30, 2020
Let's Applaud our New Rochelle Downtown Business Owners
Professionalism and dedication to New Rochelle and Community at its best
For sure we can agree that they are professionals who continue to step up. You can see how swiftly our many New Rochelle Downtown BID Restaurant and Business owners and staff have ramped up their takeout and delivery options, introducing new gift card programs and more.
Ask any of them how they have done it?
We'll answer that: Courage, dedication and sheer talent.
And we thank them for literally CONTINUING TO SERVE.
---
We will help make
this week easier for you
We are so amazed by the continued dedication of our NRBID Restaurants and Merchants on our list! You can see here who they are and even check regularly on their hours with our new NRBID phone-friendly format. Make sure you print out the list and keep it in your kitchen as you plan your meals and shopping needs. Call to check their hours, order, visit their websites for menus and online ordering. When you takeout and pickup, you'll see our program's sign in participating restaurants and businesses.
---

---
Free Parking is extended in New Rochelle
Free parking is going to continue throughout New Rochelle until further notice. Our City leaders are working hard to ensure that the community has it a bit easier when going to doctors' appointments, picking up prescriptions, shopping for groceries. We know that everyone appreciates this extra help now. Business owners and our NRBID friends can click herefor the City's online information.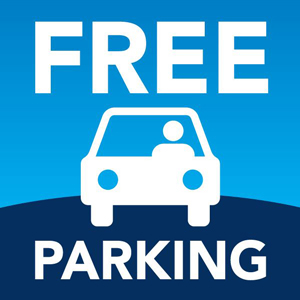 ---
A Word from U.S. Senator Chuck Schumer for New Rochelle Businesses and Residents
Dear Friends, I have worked with the New York delegation and my Senate colleagues to ensure that our community businesses have resources to continue during these unprecedented times. This includes a historic and generous small business grant program that can cover payroll-plus-some expenses for a crucial period of time, as well as other programs. I am pleased to provide this information to help our New Rochelle businesses, nonprofits, and residents understand and access these vital new programs. Attached is the guide.

If you have any questions, please call my Hudson Valley Office at 914-734-1532.
Chuck Schumer, U.S. Senator, New York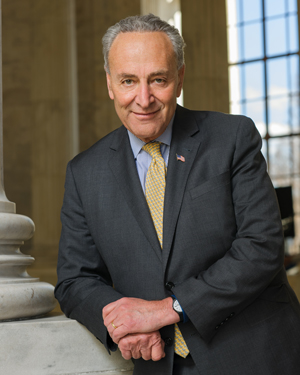 ---
Other Useful Information:
Additional resources available to assist New Rochelle Downtown Business Improvement District Business Owners are below:
Federal Government
New York State
Westchester County
Register for the Business Council of Westchester webinar on Monday March 30 at 2pm that will be discussing the new stimulus package and Westchester's economy
Sign in on Tuesday March 31 at 11:00am for County's webinar on the SBA Economic Injury Disaster Loan Program. Zoom Meeting Number: 674375583 ID: 674 375 583 One tap mobile +19294362866,674375583# US (New York)
Sign in on Tuesday March 31 at 2:30-3:30pm Join Zoom Meeting: for County's eCommerce how-to webinar session for businesses (300 spaces maximum) Zoom Meeting Number: 834189757
Westchester County Economic Development Coronoavirus page
New York City
A useful link with small business emergency planning documents may be found here.