---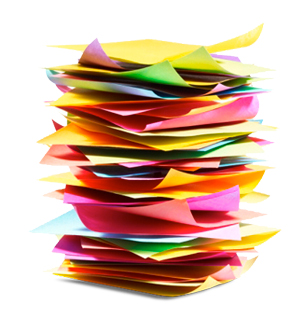 Updates and Information for Business Owners
American Rescue Plan Restaurant Funding Applications Now Being Accepted
The Small Business Administration has announced that registration opened Friday, April 30, 2021, at 9 a.m. EDT and the application period began Monday, May 3, 2021, at noon for the Restaurant Revitalization Fund (RRF). The online application will remain open to any eligible establishment until all funds are exhausted.
Register for an account at restaurants.sba.gov
Review the official guidance, including program guide, frequently asked questions, and application sample.
Prepare the required documentation.
Working with a point-of-sale vendor or visit restaurants.sba.gov to submit an application for the first of its kind Technology Initiative. [Note: If an applicant is working with a point-of-sale vendor, they do not need to register beforehand on the site.]
CDC Updated Guidance and Protocols for Businesses and Employers
Click here for updated information on COVID safety protocols for businesses and employers from the Federal Center for Disease Control.
Declined for EIDL Advance Program?
The SBA has provided updated guidance on the subject of reevaluation for declined Targeted EIDL Advance applications. This should prove helpful for applicants that may have been declined due to issues with IRS tax transcripts and other application errors. (Letters notifying applicants that they were not approved will contain this information going forward.)
Effective immediately, applicants can send a request for reevaluation of a Targeted EIDL Advance application that was declined to the following email address: TargetedAdvanceReevaluation@sba.gov
Applicants should follow these instructions when requesting a reevaluation:
Send email to TargetedAdvanceReevaluation@sba.gov
Use subject line "Reevaluation Request for [insert your 10-digit application number]"
Be sure to include in the body of the email identifying information for the application including application number, business name, business address, business owner name(s), and phone number.
Important: Please also include an explanation and any documentation that addresses the reason for the decline, if available. SBA will contact applicants if additional documentation is required to complete our review.
Latest Reopening Guidelines from New York State
Just announced this week is the Tri-State area's full reopening plan in the coming weeks. Click here for the most current information and guidance on New York State's reopening.
Note: Food and beverage service curfews are being lifted this month. Gathering limits are also set to be lifted.
Apply for City of New Rochelle Sidewalk Café Permit
The City of New Rochelle will be waiving fees on Sidewalk Café and In-Street Seating applications. If you already paid with your application, the CNR will be refunding your payment. Apply for Outdoor Seating—Sidewalk Cafe and In-Street—submit together right away. For tables on sidewalks, apply here. For In-Street Dining, apply with your Sidewalk Café application as CNR is reviewing on a case-by-case basis.
1010 Wins Small Business $10K Challenge
It has been an extraordinary time for small business owners, and you may need a helping hand to relaunch, rebuild or expand your business.
1010 Wins and Dime Community Bank are now accepting applicants for their Small Business $10K Challenge. Businesses in New York, New Jersey, and Connecticut with no more than 100 employees may sign up for a chance to win $10,000 to help get back on their feet or grow their business. Entrants should be the owner, principal, or a decision-making employee of an eligible business. Only one (1) entry per person, per email address, and per eligible business is permitted. The deadline to apply is Sunday, May 9.