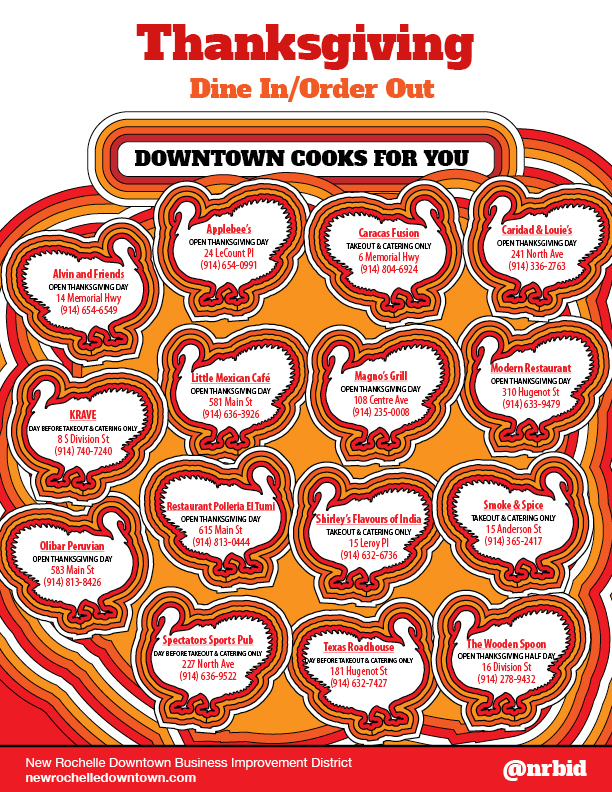 November 17, 2020
Thanksgiving 2020:
Try Something Different for Dinner This Year
Thanksgiving gatherings will be smaller this year for most of us as we continue to follow the guidance on staying safe during the ongoing pandemic. Perhaps that makes it a great time to shake up the usual dinner plans and try something new. Here's one great idea: leave the cooking to someone else!
Our Downtown chefs will be cooking for the day. The great culinary diversity of our Downtown eateries means that there are a range of different flavors for your turkey and trimmings.
Do you like your turkey with a basting of butter? How about a delicious rub or Jamaican spices or with a Venezuelan flavor? Maybe you'd prefer your holiday bird with some Italian side dishes or a rotisserie glow.
Make sure you order early if you want to take out. If you want to dine in, make your reservations now!
Here is our list of the Downtown restaurants that will be showing off their holiday skills for Thursday November 26.
---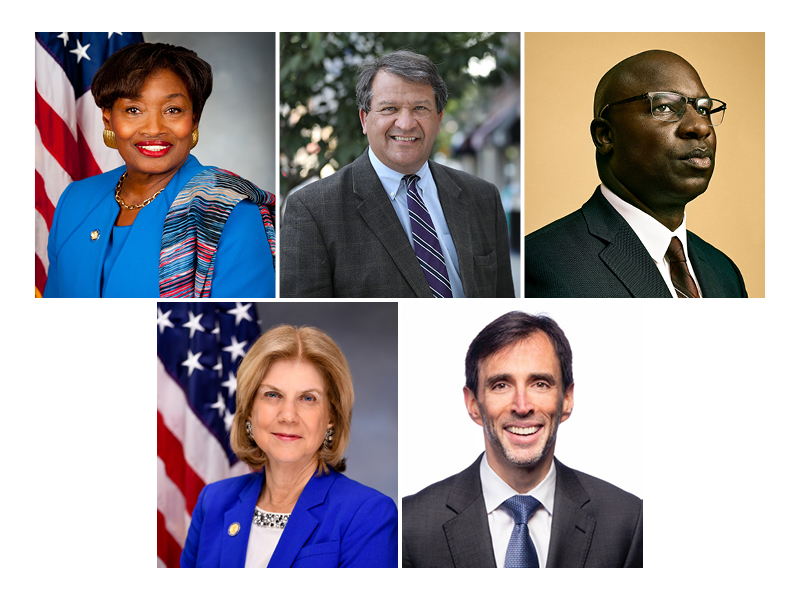 Congratulations to our Westchester Power 100 List makers
Downtown's Reps Weigh In
Those who serve our Downtown New Rochelle District are representing well. So well, that they have been named to an exclusive list that has just been released: City & State's Power 100 List.
1.  Andrea Stewart-Cousins, State Senate Majority Leader
2.  George Latimer, County Executive
3.  Jamal Bowman, Congressman Elect
6.  Shelley Mayer, State Senator and Chair, Education Committee
12. Noam Bramson, Mayor
And one of our Downtown developers has also made the list:
53. Louis Cappelli, Chairman and CEO, Cappelli Organization
---

Liebman's Moves Up in our World—
To Another Space on Main St
For more than 95 years, Liebman's has served as a leading provider of children's clothing, including school and scouting uniforms. The line of parents that goes out the door is a very familiar sight during the weeks before the start of the school year each fall.
Jonathan Newman, the third and current owner of Liebman's, says he is committed to our Downtown. When he needed to relocate his store to accommodate Downtown development plans, he looked no further than a few doors down to 518 Main St, Liebman's new home.
"We have a history here and we are eager to see new history being made here in Downtown, too," he said.
On Main Street since 1926, Liebman's began as an upscale clothing shop for children. Camp clothing was added in the 1950s and school uniforms in the 1960s.
One of the hallmarks of their success is that they have always adapted to the times. In true Liebman's fashion, they began manufacturing and selling masks, including those in styles that go with school uniforms.
We're pleased to say that we anticipate that the annual back-to-school line—maybe a socially distanced one—will continue again next year.
---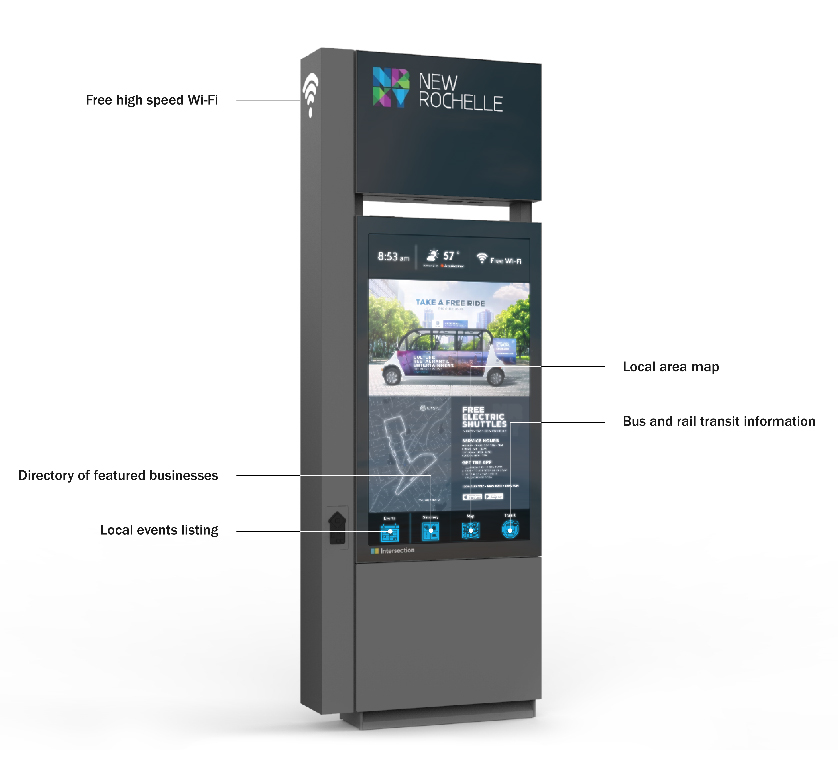 New Kiosks are Making it Easier to Find the Right Info
Sleek Design Adds to the District
We're excited to announce that the new Wi-Fi-connected information kiosks will be installed in the coming weeks around the City.
In Downtown, you will be seeing these information and wayfinding stations on some of our main corners, including at New Roc City and on North Avenue.
Click here for the full list of locations.
---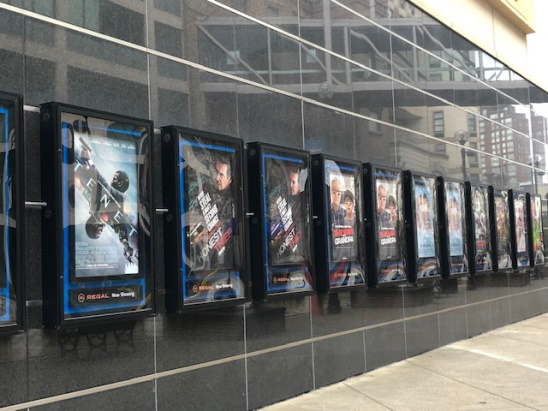 Regal Movie Temporarily Closes Once More
We are in unscripted times, with unpredictable scenes.
Unfortunately, our Regal Movie Theater at New Roc City has temporarily closed again in the interest of keeping patrons, employees, and the greater community safe as COVID continues to be problematic. It's unclear when they will reopen, but it is expected to be after the start of the new year.
We look forward to a time when we can all get together again at Regal to share a tub of buttered popcorn and a wonderful movie on the big screen.
---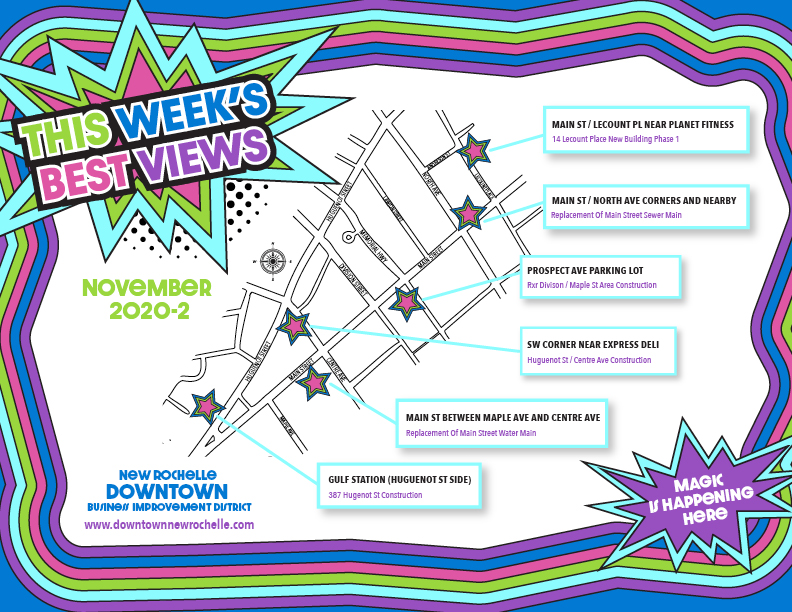 Keep watching with our Viewing Map—
Lots of Live Action to see
Here is this week's mini map of good viewing spots so you can experience the excitement of the work being done right here in Downtown. Click here so you can know where to take in best views of the live action.
---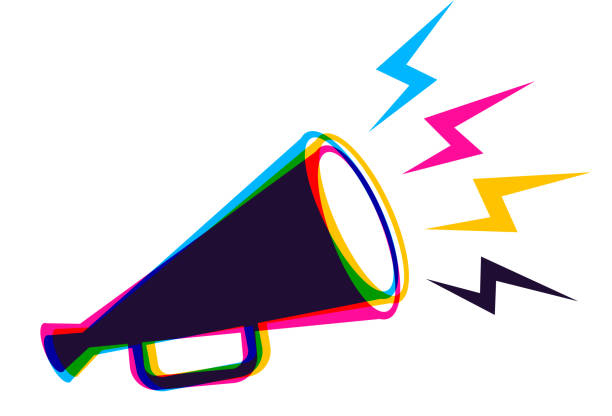 Helpful Information for Business Owners
Increasing visibility
Amex Small Business Saturday: In preparation for Small Business Saturday on November 28, sign up for Shop Small with American Express to increase your online visibility. Click here for more information.
New Rochelle United: Create a special offer and gift cards through this innovative website. Increase your visibility with these offerings in time for the holidays.Click here for more info.
Safety Pledge Listing / Westchester with Care Pledgeis a new way for businesses across the County to prove to customers that they are safe and in compliance during this Pandemic.
Find Funding
Westchester Putnam Workforce Development Launches Program to Help Small Businesses Hire or Rehire Staff. The WPWD Board has received CARES Act funding to assist employers in hiring new staff or bringing back laid off staff through its "Experience Works" Program. This program provides paid employment to each participant from the agreement activation date until Dec. 30, 2020. Click here to learn more.
Paycheck Protection Program (PPP) recipients will now be eligible to receive low-interest loans through the New York Forward Loan Fund, according to a recent New York State Empire State Development (ESD) announcement. A conditional change will allow the Fund's network of lenders and financial institutions to have greater flexibility when providing working capital to small businesses that need help covering expenses associated with reopening. Click here for the application and more information.
Pivot to Online Business
Empire State Digital just announced a new initiative that will help New York State-based small businesses grow their online presence. It is a first-in-the-nation program with leading global e-commerce names including Shopify, Square, Clearbanc, and Etsy. You can read the announcement here. Program partners will be offering specialized solutions such as education, free resources, marketing support, and discounted pricing for New York's small businesses. The Empire State Digital program's website includes additional information.
---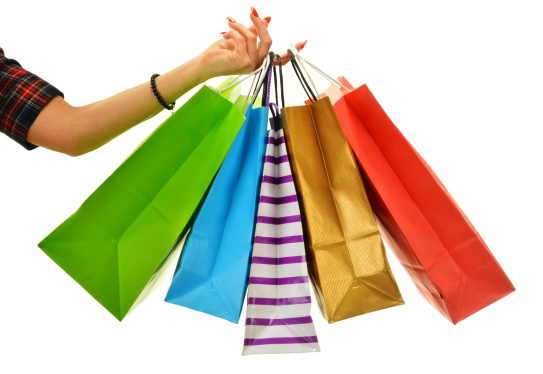 Get Ready to Shop Downtown for Black Friday and Shop Small Saturday.
When you shop local, you help all of the small business entrepreneurs who are contributing to our City with their hard work and creativity. During this past year, they have had to work harder on so many ways. Here in Downtown, we have so many businesses to be appreciated.
Our merchants are tenacious. They adapt. They serve.
It is so important to support them as we come into holiday season. So please continue to help with your kindness, generosity and continued visits, shopping and dining.
Like us on Facebook (@nrbid) Follow us on Instagram (@nrbid)! Make sure you share our posts and tag us (#nrbid) so we can share yours.

Karel Littman,
Executive Director
New Rochelle Business Improvement District (NRBID)