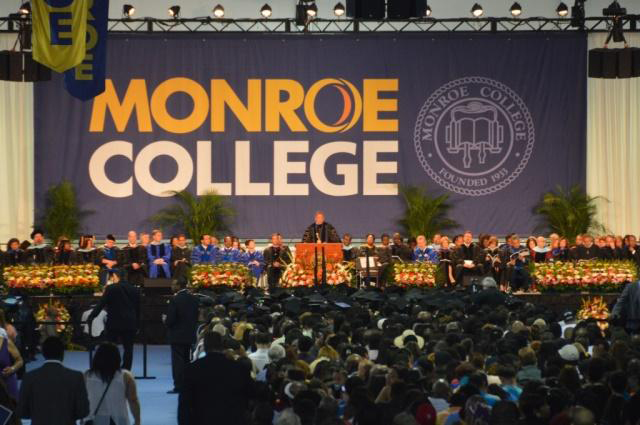 U.S. News and World Report Annual Rankings Recognize Monroe College's Impact
U.S. News and World Report's annual college rankings are out and it's good news for Downtown's Monroe College.
The magazine's 2021 Regional Universities North Survey ranks the college #1 for social mobility and #2 for economic diversity.
Monroe also rose 22 spots from #82 to #60 for Best College and 15 spots from #48 to #33 for Veterans.
At a time when many parents and students are in need of good guidance for college searches, they will be helped by this survey's highly referenced and used rankings.
Congratulations to President Marc Jerome and the entire Monroe College team!
---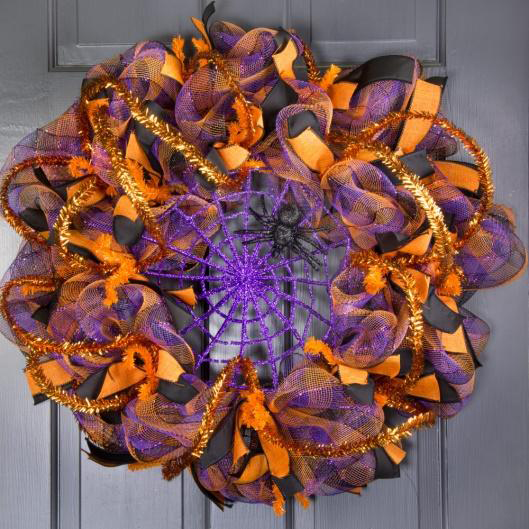 Expect a Different Kind of Halloween This Year as Traditional Celebrations Give Way to New Ones
In Downtown, we will always find a way to celebrate our favorite holidays.
For all your Halloween needs, be sure to shop the Downtown District. From candy to costumes and wonderful autumn meals, our local shops and restaurants have you covered!
New Home Activities use Downtown for Supplies
It's been a rather unique year, and Halloween promises to be the same as some of the usual events and activities take on a new spin. Here are some of the new ways people will be celebrating what some are calling Quarantine-oween this year:
Virtual costume contests with costumes from Downtown merchants
Halloween movie nights with dinner from Downtown restaurants and popcorn from Downtown markets.
Trick or Treating in very small neighborhood groups who order in pizza from Downtown and get candy from Downtown merchants
Carve pumpkins from Downtown stores such as Viva Ranch and C Town at home with your family
Decorate your apartment and house with seasonal items from Downtown stores such as Curtain Shop and Enchanted Flowers.
Get a holiday-themed pumpkin, witch or spider manicure at our nail salons
Find some unusual hairdos in Halloween colors at Queens Wig
Order a Halloween-shaped cake from Alicia's Bakery
"Boo" your neighbors by gathering themed items from Downtown merchants—stickers, crafts, candy, and placing them in a fun bag on your neighbor's doorsteps. Ring the doorbell and run for a no-contact surprise.
"Spin" a candy web on your front door or porch so that you can let the neighborhood children select their own treat–no contact required. Pick up the materials you will need to make a yarn web — yarn, packing tape, clothespins, dowels — Downtown at our merchant stores.
Reinventing for this year's safer events
The time-told traditions of the New Rochelle Urchin Parade and the mini Pumpkin handout are on hold this year in the name of supporting everyone's health. The importance of social distancing has been the top priority for the City, the New Rochelle Public Library and the NRBID–here and beyond.
Creativity becomes this year's treat
Through new-Merchant creativity, there will be a unique type of costume fun with local pets at Downtown's just-opened Bark and Bones at 456 Main Street. Owner Lottice Williams and Staff will host a socially distanced innovative pet Costume Contest that is planned for Thursday evening October 29th from 5-8pm
There should be lots of treats for your beloved dogs, cats and every kind of pet…Plus Bark and Bones has prize-winning pet costumes for your favorite furry friend.
---
The NRBID's long-time window painting project will bring some much-needed artistic fun to the entire City this time around
It will be jointly sponsored this month by the City of New Rochelle, the NRBID, and the Chamber of Commerce.
This year's twist? The windows are set to be safely painted by New Rochelle High School student-artists participating in the PAVE arts program. Based on the Village of Pelham's program, this year's Halloween windows will be created with the teens' scenes of Halloween magic.
Make sure you keep watch during the week of October 19th as the teen artists create their pictures on some of our Downtown Main and Division Streets Merchant windows. Just remember to give the artists and others stopping by to enjoy the artwork a bit of space so that everyone remains safely socially distanced.
---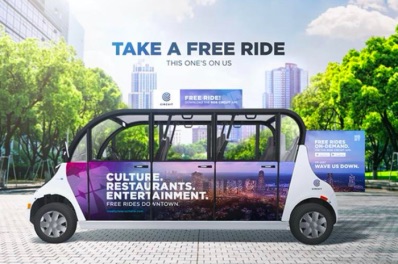 Circuit Vehicle Program Wins Award For New Rochelle
The free, on-demand Circuit NR shuttles that you see zipping around Downtown and the City of New Rochelle have been given a Clean Air NY Champions Award by the New York State Department of Transportation. The many thousands of trips made to date by the electric CircuitNR vehicles have been helping our environment. They reduce greenhouse gas emissions and create a more sustainable, livable City of New Rochelle. 
Since the beginning of the pandemic, Circuit NR has implemented safety protocols for the vehicles. They've also helped many of our front line workers get to where they are needed. Circuit NR is definitely a must-do. Come Downtown and experience for yourself the great convenience of these award-winning electric rides.
---
We Continue to Honor National Hispanic Heritage Month with Many Choice Places In Downtown
National Hispanic Heritage month continues through October 15. Make sure you visit our Downtown merchants and restaurants that bring the authentic flavors and designs from their many different Latin American countries. Click here for the full list of our Hispanic Heritage restaurants here in Downtown New Rochelle.
---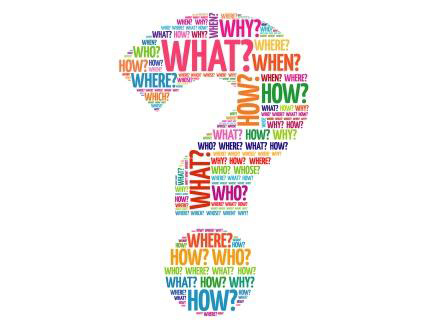 Looking for business assistance and funding?
Here is Information for Business Owners
Pivoting to Online Business
MainStreet ONLINE is taking applications through October 30 for a new program powered by Google and COOP. This program will select 150 small businesses and pair these small business owners with ecommerce-trained, supervised COOP students. They will work to build an optimized Shopify online store for the program participants' businesses and help the businesses reach new customers with Google tools. Those chosen will get: hands-on assistance in setting up the Shopify website, free product listings on the Google shopping tab, an optimized free Business Profile on Google Search and Maps, and support building effective Smart Shopping campaigns on Google. The Shopify websites created during the program will be free at first and then have a monthly charge afterwards. Click here for more info.
Empire State Digital just announced a new initiative that will help New York State-based small businesses grow their online presence. It is a first-in-the-nation program with leading global e-commerce names including Shopify, Square, Clearbanc, and Etsy. These program partners will be offering specialized solutions such as education, free resources, marketing support, and discounted pricing for New York's small businesses. The Empire State Digital program's website includes additional information on the program's services that are being made available to small businesses from Empire State Development's statewide resource partners, including hands-on assistance, training and counseling.
Finding Funding
Rebound New Rochelle the City of New Rochelle's recent funding program is about to close. Applications from local business owners for grants are still available for a short time more. Click here.
New York Forward Loan Fund is how Paycheck Protection Program (PPP) recipients will now be eligible to receive low-interest loans, according to a recent New York State Empire State Development (ESD) announcement. A conditional change will allow the Fund's network of lenders and financial institutions to have greater flexibility and enable them to provide working capital to more small businesses who need help covering expenses associated with reopening. Click here for application and more information.
---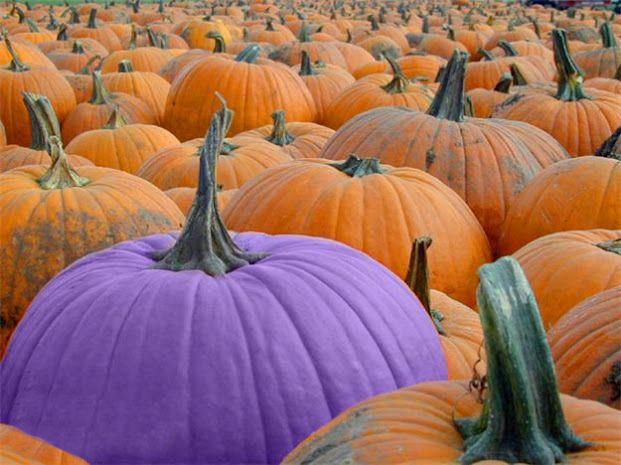 We have so many treats here in Downtown New Rochelle—all year round—and especially during Halloween month.
Our merchants and business owners continue to work their creativity for you.
Come dine, shop, and visit so you can experience it all. You are very important to all of our businesses in Downtown New Rochelle (#nrbid)
Like us on Facebook (@nrbid) Follow us on Instagram (@nrbid)! Share our posts and tag us so we can share yours.

Karel Littman,
Executive Director
New Rochelle Business Improvement District (NRBID)