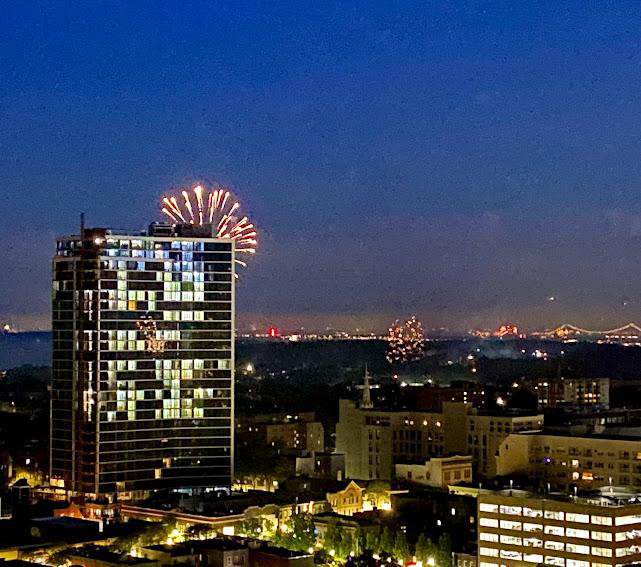 Our Recent Storm
That was some storm we had! We hope that you and your loved ones are safe, and that any property damage was minimal.
We are sure you have been careful getting around with the power outages and street flooding in the area.
On a Clear Night, You Can See Forever (From our Downtown Apartments and Roofs)
Welcome to September and the start of the long Labor Day weekend!
The City of New Rochelle and Parks Department are excited to bring back our traditional celebrations this year, including Spark the Sound fireworks.
It is also a big weekend for our friends of the Jewish faith as the New Year 5782/Rosh Hashanah begins on the evening of Monday, September 6. It will end after sundown on Wednesday, September 8.
---

Welcome to the Neighborhood! New Luxury Apartments Begin Leasing
Over the last year, five new buildings have broken ground and started construction. Some are continuing their "big build" while others are ready to welcome tenants.
The Standard at 50 LeCount Place (914-509-8000) has already had an entire community of neighbors move in. Welcome to the neighborhood!
The Stella at 10 LeCount Place (914-833-3000) will be the next one to begin leasing. It's a beautiful building with beautiful views from the top floors. What we can see today is just the first phase of a two part design. A lottery was held last month for the exciting artist and affordable housing units – congrats to all those who will be making plans to move in. The market rate units are coming available soon.
The next one to begin occupancy will be One Clinton Park at 26 S Division Street (212-797-1330) which is a 28-story luxury high-rise building with a 24-hour staffed lobby, fitness center with yoga studio, residents lounge, outdoor landscaped deck, public plaza. Units will feature 9'0" ceiling heights, hardwood floors, wood kitchen cabinetry, floor-to-ceiling windows, walk-in closets, washers and dryers in every unit, and outdoor terraces in select units. This two-part project's first building is almost ready for leasing.
These apartments will be followed by The Huguenot at 387 Huguenot Street. Residents will have access to private parking at The Huguenot's state-of-the-art garage, featuring 52 robotic spaces. Bicycle parking and a bike repair station are also available. The building will have a pet spa with walk-in tub and drying station and complimentary shampoo.
Among other projects in the works: The Centre at Huguenot at 339 Huguenot Street (914-769-6500), a two-tower, 28-story development located at the corner of Centre Avenue and Huguenot Street, and 25 Maple, which will consist of 184 residences in a 7-story building with rooftop amenities, structured parking, and retail.
We are beyond excited to add new faces and new places to our historic New Rochelle Downtown community. With new history in the making, we look forward to meeting all of our new friends, families, and neighbors!
---
'Tis the Season for Back to School Shopping!
As our local schools are busy getting ready for the start of the new academic year, parents are busy doing the same – and that means back-to-school shopping this year.
Good news: New Rochelle Downtown merchants are ready to help you with all of your last-minute school supply needs.
Here are a few tips of where and what you can get: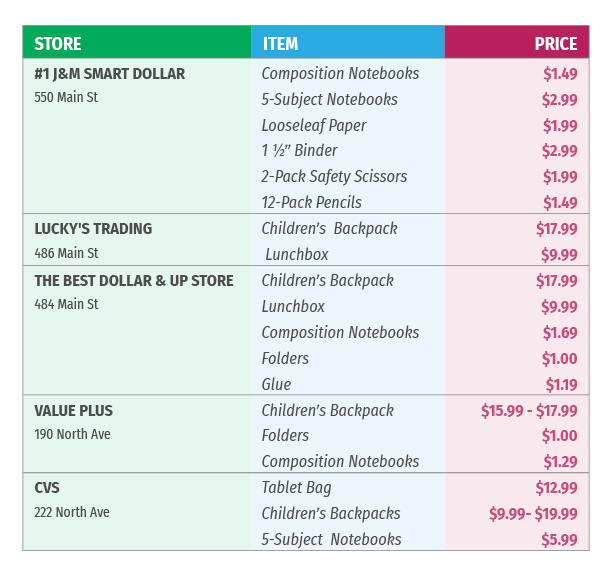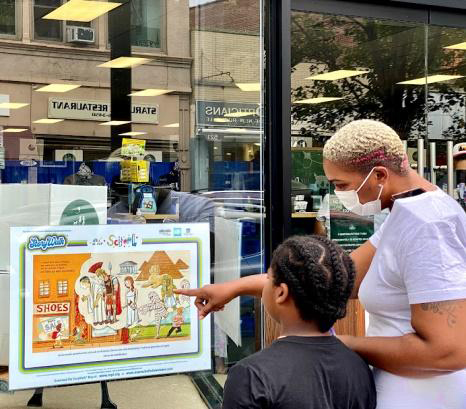 While you are catching up with your shopping, be sure to take a walk around Main St and read the STORYWALK® book "Fall is for School." It starts at the Library's Lawton Street windows and ends at Downtown's We Rock the Spectrum sensory gym at 660 Main St. You can also begin at any window and use the QR code to access the map.

Click here for the map and list of participating and Main St. businesses.
As part of our STORYWALK® kick-off, we were thrilled to join with the New Rochelle Public Library and local dignitaries in greeting shoppers who were picking up their school uniforms at Liebmans. Among those welcoming shoppers: NY State Senate Majority Leader, Senator Andrea Stewart Cousins, NY State Education Committee Chair, Senator Shelley Mayer, New Rochelle Public Schools Superintendent Jonathan P. Raymond, our Deputy Mayor Martha Lopez-Hanratty and Councilman/Downtown Business Owner Ivar Hyden and Downtown Business Owners Jonathan Newman of Liebmans and Lou Vaccaro of The Curtain Shop.
---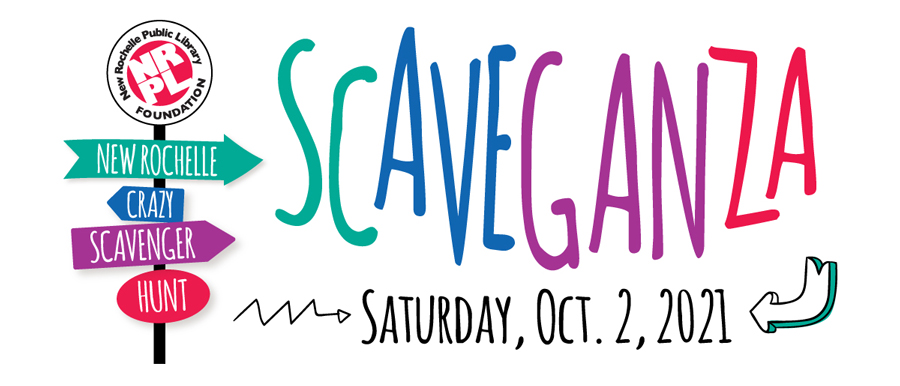 Library Resumes Event Plans, Regular Hours and Shows Off Lots of Changes
The New Rochelle Public Library Foundation's SCAVEGANZA team fundraiser is now set for the first Saturday of October. It was earlier postponed during COVID.
Have you signed up your team yet? Click here to do so.
The New Rochelle Public Library Family Day is now also scheduled for Sunday, October 2, which is the same weekend. It will certainly be a very fun afternoon!
In other happy NRPL news: The Library is working on new concerts for Ruby Dee Park beginning on Sunday Sept 26 at 3pm with Chris Shelton and the Flute Party Band, a multi generational pan ethnic ensemble.They have also reinstated more regular hours.
We LOVE our Downtown Library and are thrilled to see such wonderful programming for local families. While you are at it, show your love, too, and take this five-minute survey to provide feedback on programming, facilities, and priorities.
---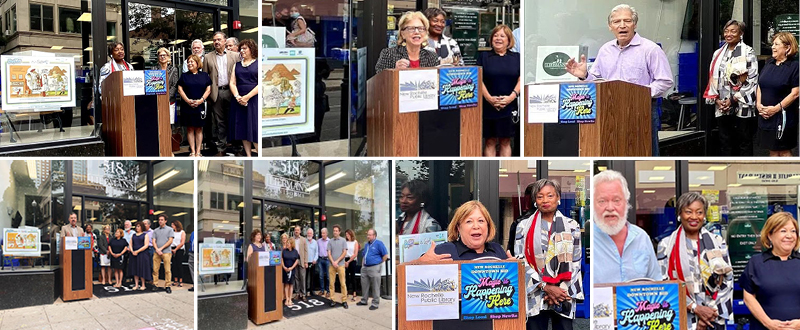 Here in New Rochelle Downtown, we think it is terrific when we find ways to support our families, our City, and our entrepreneurial merchants at the same time. That's how a community truly thrives!
Please join us. See the new buildings. Dine a little. Read a little. Shop much and walk a lot…because you are always welcome in our Downtown community.
Enjoy the long weekend!
Karel

Karel Littman,
Executive Director
New Rochelle Business Improvement District (NRBID)
newrochelledowntownbid@gmail.com
PS Help triple our New Rochelle Downtown social media following by telling everyone you know to FOLLOW us on Instagram (@nrbid) and LIKE us on Facebook (@nrbid).