April 14, 2020
Karel Littman,
Executive Director
New Rochelle Downtown Business Improvement District (NRBID)
NewRochelleDowntownBID@gmail.com
---
Our New Rochelle Downtown Business Owners are keeping it all going… so that our Community can keep going.
Business's commitment is shining through with a light on service, delivery and reciprocity.
Whether it is that new prescription, an emergency tooth situation, the well-deserved, wonderfully-prepared meal, we can all agree that these life affirming services of our New Rochelle Downtown business owners are helping our Community in so many ways. It is a labor of love, connection, and commitment to people's lives when our NRBID Restaurants and Merchants and their staff deliver curbside–and to your home.
---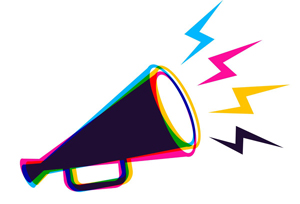 Here's the Cheer:
Take out. Call in. When do we do it? Now!
So that you can call them, we're calling them… for updates to hours and offerings.
In these ever-changing times, it is important to be "in the know". It is our hope that when you click on our NRBID online lists of Restaurant and Merchant hours and information, your life will be simpler. That's why we have made list easy to see from your phone and easy to print out from your computer. Click here to get the latest offerings.

---
New Rochelle's online information and updates for you.
Business owners and our NRBID friends can click here for the City's online information. And don't forget, New Rochelle continues to have free parking throughout the City.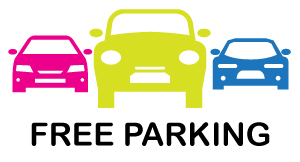 ---
A note from our New Rochelle Downtown Business Improvement District Board Chairman Marc Jerome, President, Monroe College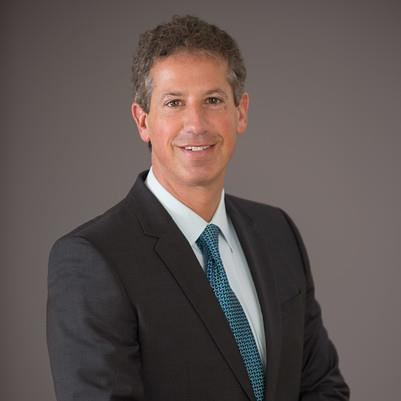 Dear New Rochelle Business Owners and Residents,
When our new Executive Director of the New Rochelle Downtown Business Improvement District, Karel Littman, began on March 2, it was a regular business day. The next day, March 3, our world in New Rochelle changed. Throughout this unusual month, I have seen Karel fully jump into the job and dedicate herself to promoting our many businesses in this new landscape.
Whether through our New Rochelle Downtown Restaurants Delivery Options list that was created as our area's first such list for the public, our NRBID daily communications on Facebook (@nrbid) and Instagram (@nrbid) or our weekly NRBID newsletter updates, Karel's imprint is now here helping us navigate these challenging times.
We are lucky that our new Executive Director so quickly has seen the talent and dedication of our restaurant and business owners—so many of whom have been serving our community for years.

On behalf of our all of us in the New Rochelle Downtown Business District and our extended community, we officially say: Welcome, Karel.
---
Information and resources for our NRBID Business Owners and Community:
Federal Government Resources
New York State Resources
Sign up for email updates from NYS here.
Thursday April 16, 2020 3:30-4:30pm Coronavirus Virtual Town Hall for the Deaf/Hard of Hearing Community with State Senator Shelley Mayer. Watch Live: Facebook.com/ShelleyMayerSD37. You do not need a Facebook Account to attend.
Westchester County Resources
ArtsWestchester has put together a list of resources for artists in all disciplines who may need funding. For a list of opportunities click here.
Westchester County Economic Development Coronavirus information click here.
Local Resources
For the City of New Rochelle guidelines summary of safety practices for owners/operators of retail grocery stores, supermarkets, bodegas, bakeries, specialty markets click here.
Learn more about Loans and Disaster Funds, Insurance and Property Issues
Wednesday April 15, 2020 10am Webinar on Disaster Relief Loans for Small Business: Part 2 This SCORE workshop will review the two new Small Business Administration (SBA) loans available to Small Businesses affected by COVID –19: 1) SBA Disaster Relief Loans (EIDL) and 2) Paycheck Protection Program (PPP). Limited spaces on session. Click here to register.
Wednesday, April 15, 2020 9:30 am – 11:30 am for a Webinar on the Paycheck Protection Program (PPP) Learn from lenders about the requirements for businesses for the Payroll Protection Program, what documents are needed to apply and the loan calculation. The lenders will answer your questions. Register here. Join via Zoom link: https://zoom.us/j/826738118 Dial in via phone:1-929-436-2866, enter 826738118#
Wednesday, April 22, 2020 4pm the Westchester Owners Association will host an online meeting that will feature two speakers who will discuss 1)Commercial maintenance during the current pandemic and 2) Business interruption and civil authority insurance coverage. RSVP here by April 18, 2020.
Learn from Direct Business Coaching
Virtual Coaching Sessions through the Womens Enterprise Development Corporation (WEDC) are part of the organization's commitment to assist small business owners with guidance and resources during this period of uncertainty. Schedule Session Here
Coaching Sessions on eCommerce through The Westchester County Office of Economic Development. For a free coaching session, Contact them here and put eCommerce in the subject line.
Learn new business skills
Learn about Promotion opportunities for your business
Business Listings
Westfair is inviting all local restaurants to participate and share recipes, messages, take-out services and any other important information for the Westchester public to know. Click here
News12 is asking Westchester based businesses to sign up so that they can let people know you are open. Click here
Free Ads
Minuteman Press of New Rochelle is offering free local advertising on their local site to stimulate business and help all of fellow local businesses and neighbors overcome the economic effects of the current COVID-19 crisis. Click here for more information.