Rocky the Raccoon Helps Young Readers Explore New Rochelle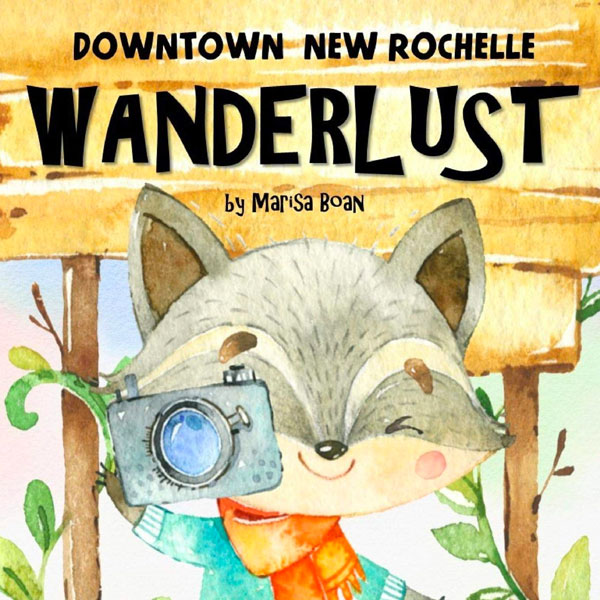 It's National Picture Book Month, celebrating the stories that help kids explore the universe right from their own backyards. And in downtown New Rochelle, there's more to explore than ever.
That's the message of Marisa Boan's colorful book, Downtown New Rochelle Wanderlust. Rocky, named for Norman Rockwell, is the most adventurous animal in Ward Acres Park. He's brave enough to explore the whole city and delighted to discover how close he and his friends live to great art, architecture, and entertainment.
A New Rochelle resident for decades who's lived on both halves of the city, Boan's been surprised to realize how many longtime residents aren't familiar with family activities downtown. "I've found that people who move to New Rochelle from outside tend to use the entire city, not just their neighborhood and their nearest park," she says. "So this book is about taking a chance and exploring new things."
The original reader of Wanderlust was Boan's son Max, age four. He's an avid shopper at the Friends of New Rochelle Public Library Bookstore, picking up picture-book treasures for a few cents each, then donating them back.
Whether longtime or new, Boan's advice to locals is the same: "Look at everything New Rochelle has to offer as one great city, and use the resources and gifts it has to offer."
At Home at the Printhouse
One housing need above all else brought Eric Dym to New Rochelle—he needed space for his two big dogs, Bella and Zoe. After a six-month search, he "dropped everything" to come to the Printhouse, a spacious, dog-friendly rental building at 165 Huguenot Street.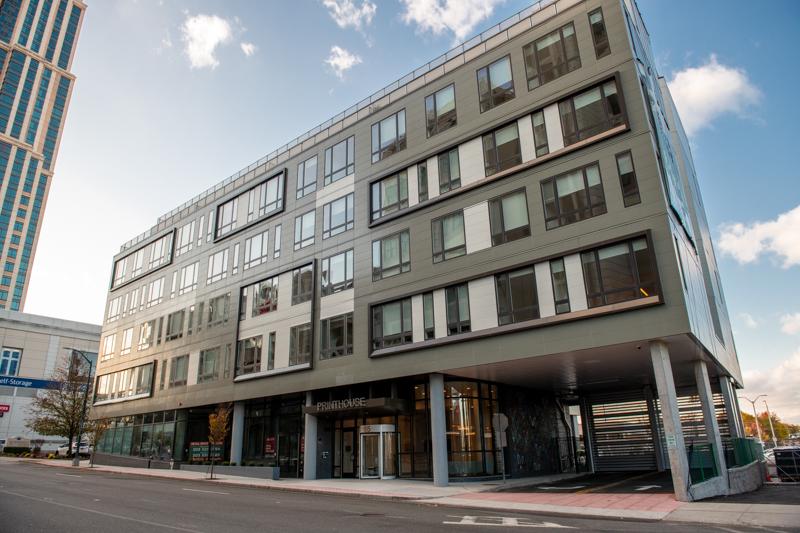 An Astoria transplant and ex-Marine working in the Bronx as a police lieutenant, Dym values New Rochelle's close ties to New York City. But he's also getting to know the downtown area as a local. Since his move-in on October 1, he's found a regular boxing gym off Main Street, furnished his place with help from Consign It on Main, and checked out Wooden Spoon and the new Hurley's Pub and Steakhouse.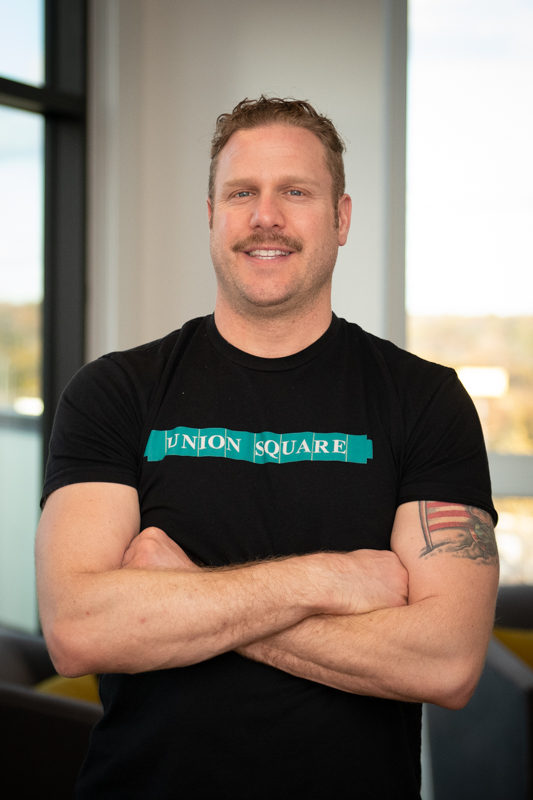 "It's a great mix here—not too crazy, not too slow," says Dym. "I can get to work with a hop, skip, and a jump, but it's also great to get away and have some peace and serenity."
Photos by Susan Nagib
Changing Views of Main Street
Experience the city's evolution up close at the New Rochelle Public Library. An extraordinary new exhibit from the library's collection of nearly 1,000 vintage postcards, gives a glimpse at decades of development in our familiar downtown district.
The picture-perfect period known as the Golden Age of Postcards unfolded in the early 1900s. New Rochelle was ideally positioned to take advantage of this new era in photographic arts and technology, boasting beautiful scenery, broad transportation access, and a prolific turn-of-the-century photo studio located at 301 North Ave.
Because the cards are limited to a specific time period and selective slivers of the city's geography, "this collection can by no means serve as 'a history' of a community," stated exhibit organizer Barbara Davis. "Rather, it provides a glimpse of earlier years – when New Rochelle was coming into its own identity as one of America's premier suburban communities."
Though its nature may have changed over the decades, that identity endures today. When you explore downtown, see if you can match these glimpses of the past with the city around you. [Then share your snapshots with @DowntownNewRo on Twitter and @NRBID on Instagram and Facebook!]
The exhibit is on view until December 6 at the library's Lumen Winter Gallery, juxtaposed with a few modern-day views photographed by New Rochelle High School honors students. The library's entire postcard collection is viewable online via New York Heritage Digital Collections.
Birthday of the Week: Jerry Bock, November 23, 1928
Wish a happy birthday to the notables honored in the New Rochelle Walk of Fame. This week, meet Jerry Bock, composer of the legendary musical Fiddler on the Roof.