March 11, 2021
You VALUE your New Rochelle Downtown restaurants, right?

Show them! Today through Sunday March 14
Experience New Rochelle Downtown Restaurant VALUE Week $15/$30 Specials at 25+ eateries.
Nice weather. Good views. Good food. Click here for list of Specials or use QR code below.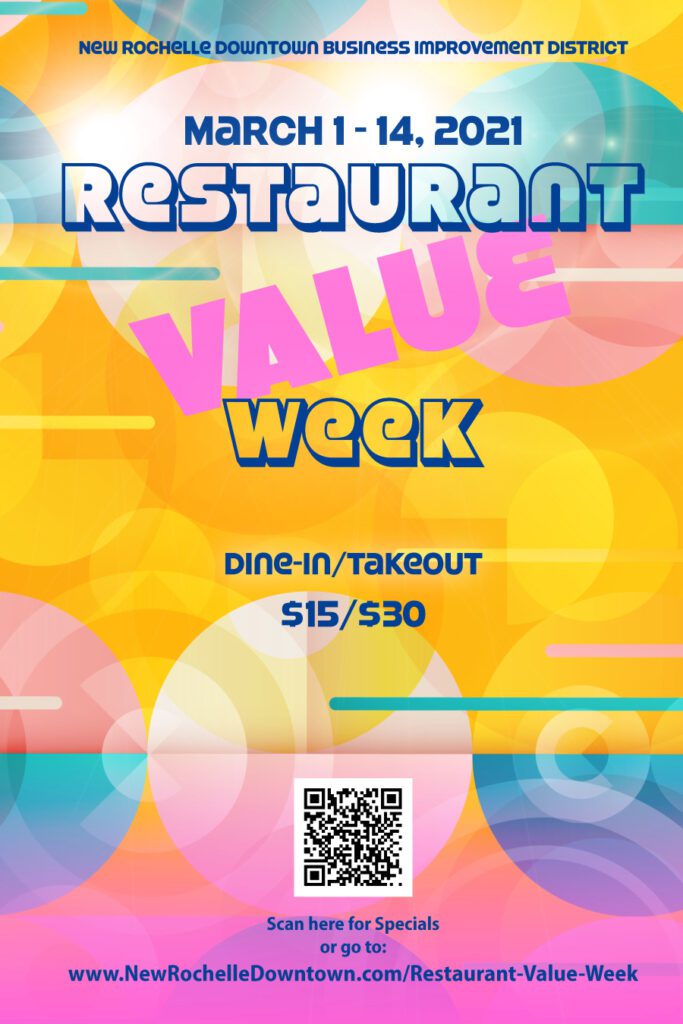 While you are here in New Rochelle Downtown this weekend , watch for the exciting free surprise NY PopsUp musical performance that is part of New York State's private/public partnership that is bringing live performances safely back to the public.

Karel

Karel Littman,
Executive Director
New Rochelle Business Improvement District (NRBID)

newrochelledowntownbid@gmail.com

Like us on Facebook (@nrbid) Follow us on Instagram (@nrbid)! Make sure you share our posts and tag us (#nrbid) so we can share yours.