July 20, 2021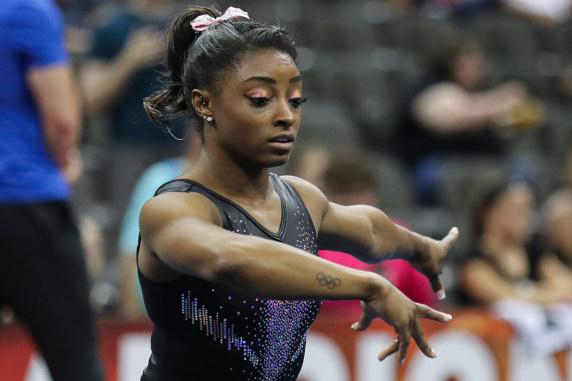 Go for the Gold as the Olympics Begin
The Summer Olympics are here! The games open this Friday, July 23rd, and run through August 8th.
The games are especially triumphant this year as the world looks forward to a very different shared experience than the one we went through together with the pandemic.
If you're thinking of doing something very big this year to commemorate the games, why not follow in the footsteps of many Olympians and get a tattoo of the famous five-ring logo? For them, it's a rite of passage for joining the ranks of the world's most elite competitors. For the rest of us, well, it's more like fun body art!
New Rochelle Downtown's team at Lupita's Tattoos on the second floor at 519 Main St will cover your options. You can do the Olympic rings above your wrist as superstar gymnast Simone Biles has done, on your back as swimmer Ryan Murphy has, or on your ankle as Olympic Judo medalist Rhonda Rousey did.
Choices abound!
If you're looking for something a little less permanent, you can "bring home the gold" from our Downtown jewelers. Whether you're looking for pendants, rings, or earrings, you can go for the gold, silver, and bronze at Talner's at 565 Main St, T&R Jewelers at 557 Main Street and New Rochelle Jewelers at 20 Division St.
Everyone's a winner Downtown!
---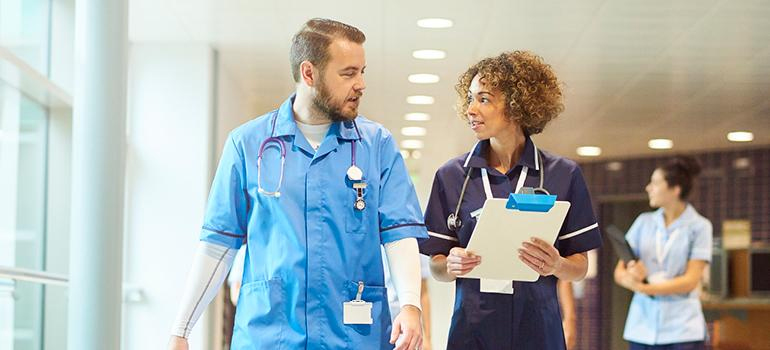 Monroe to Host Wellness Fair Next Week
As part of its commitment to helping its students, faculty, and staff stay healthy, Monroe College is hosting a wellness fair on July 28th in partnership with Westchester Medical Center.
It will take place in the College's parking lot just beyond its main administrative building at 370 Main Street.
The College's neighbors in the Downtown area are warmly welcomed to attend as well. Please note, however, that you must RSVP!
The Monroe College Wellness Fair runs from 3:00 pm to 7:00 pm. Click here to RSVP. After clicking on the green box with the 28 in it, please let us know if you expect to attend near the beginning of the event or a bit later by choosing the 3:00 pm or 5:00 pm time slots, respectively.
Among the expected services that day:
Pfizer COVID-19 vaccinations
Comprehensive health screening
Comprehensive STI screening and treatment
Prescriptions for pre-exposure prophylaxis
Connection to mental health services
Connection to SAAVE program
Medical and mental health professionals from Westchester Medical Center will be on site to answer all your questions and provide the healthcare services. Just look for their big mobile unit that will be parked at the entrance to the parking lot.
Monroe College
Allison Hall Parking Lot
370 Main St
July 28, 2021
3:00 pm to 7:00 pm
RSVP required!
---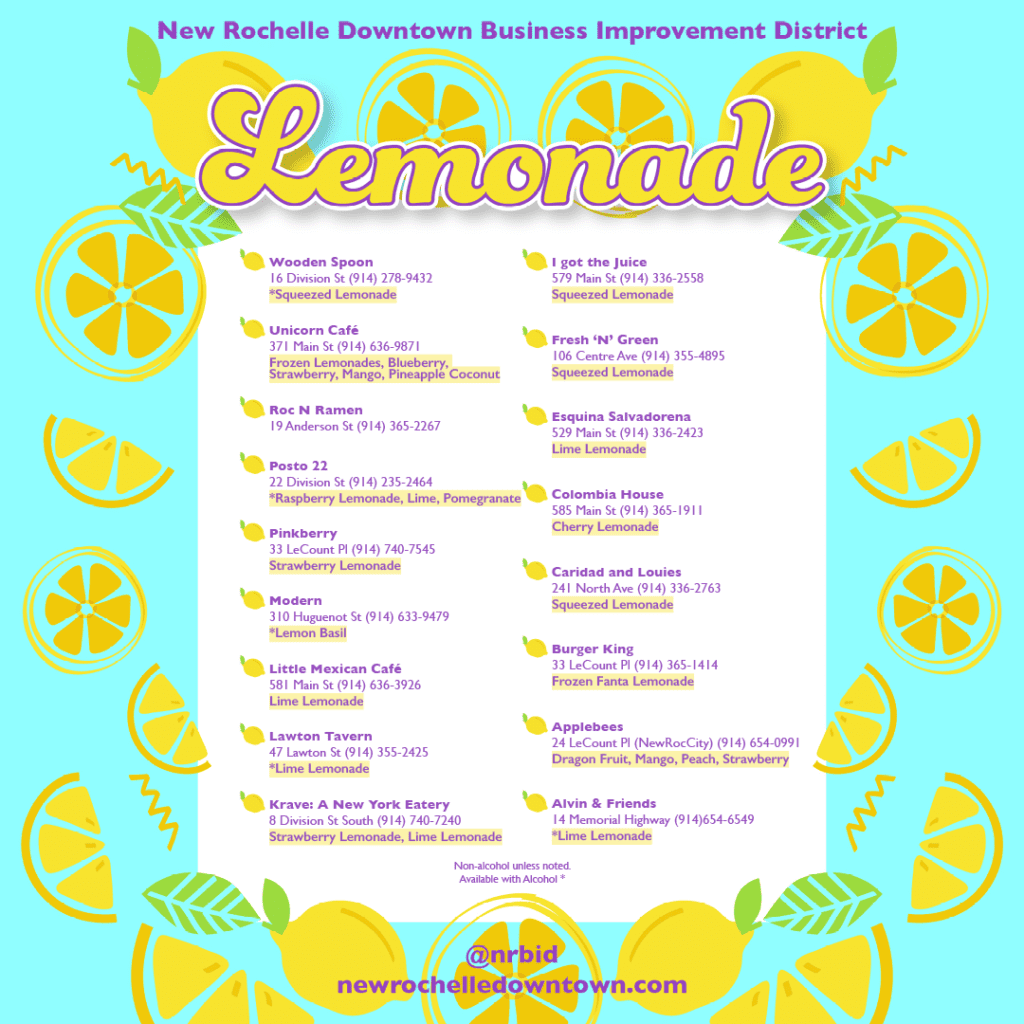 Move Over Lemons, We're All About the Lemonade
When summer weather brings you lemons – you know, the usual humidity, scorching heat, and thunderstorms – turn them into lemonade with us Downtown!
More than 20 dining spots are featuring the enduring summer drink that quenches and restores.
From traditional recipes to slushy and spiked versions of the perennial summer treat, you are sure to find something to whet your whistle Downtown.
For summer lemonade this season, click here for our zesty list.
---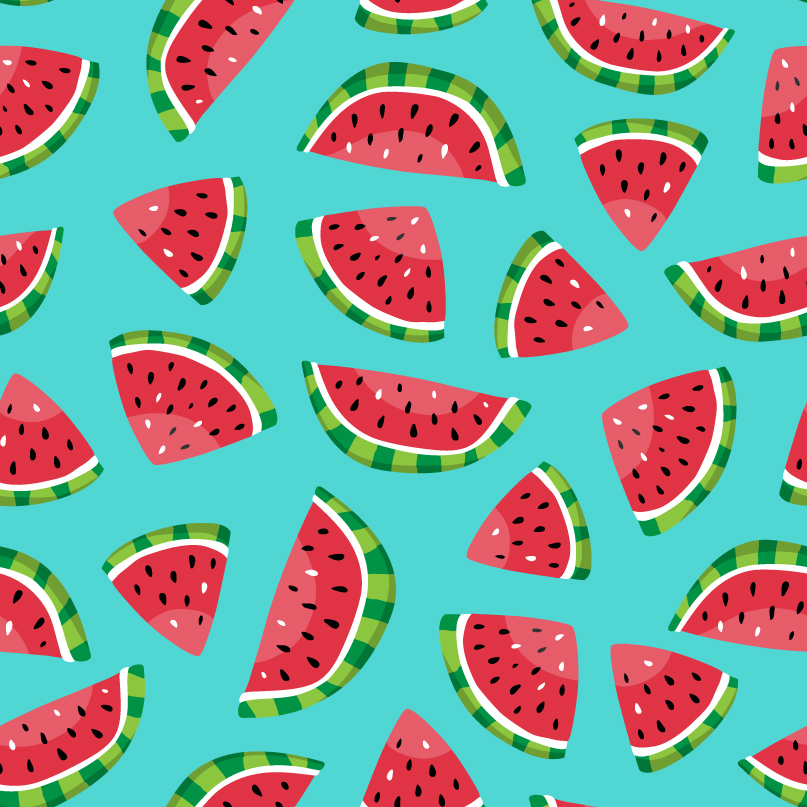 Speaking of Summer Favorites, Let's Talk Watermelons
Did you know that there are 1,200 varieties of watermelon?
When you're craving the refreshing "must have" at every summer barbecue, simply head Downtown. Pick up a whole one for home or grab a slice as a treat as you are running your errands in the neighborhood.
Here's where to find them:
Caesar Deli and Grocery at 375 Main St (slices)
C-Town at 538 Main St (whole)
La Casa Grande at 38 Centre St (whole)
Viva Ranch Fruit Market at 477 Main St (whole)
---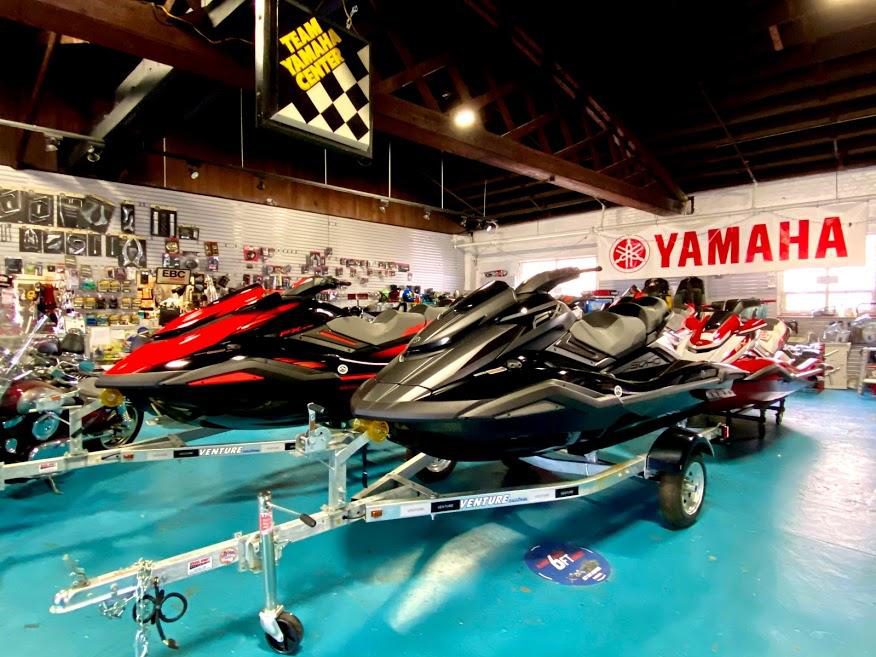 Let's Hit the Beach! Get Snacks, Supplies, and Even a Jet Ski Right Here
New Rochelle is a City on the water and Downtown is the place you can pick up your supplies in a flash – or should we say in a "splash"?
If you're ready to hit the waves and zip around on a Jet Ski, our Wheel Sport Center Yamaha power sports showroom at 399 Huguenot St has them. If you need another reason to buy local, just think how much easier it will be to transport it home!
Do the kiddies need bathing suits? Jay's Boutique is where to go. If you're in the market for new Crocs or water shoes to wear in the sand, head to MadRags at 481 Main St, The Best Dollar and Up at 484 Main St, and Four Seasons at 530A Main St. They have them in stock, along with other footwear and sun hats for your day at the beach.
As Baz Luhrmann famously told the Class of 1997 (and the rest of us), always wear sunscreen.
You'll find it at CVS at 222 North Ave and the New Rochelle Prescription Center pharmacy at 551 Main St. Reasonably priced beach towels are available in all sorts of patterns and colors at the Curtain Shop at 541 Main St.
Prepacked and picnic lunches are to be had everywhere. Click herefor our list of eateries with options to go so you can order for pickup on your way. Also worth noting: C-Town at 538 Main St has freezable ice packs.
If you're hitting the road instead of the beach, don't forget to fill the tank with gas before you go at Gulf at 635 Main St. or Sonoco at 71 Huguenot St.
Downtown has what you need for a great summer day, wherever you choose to go!
---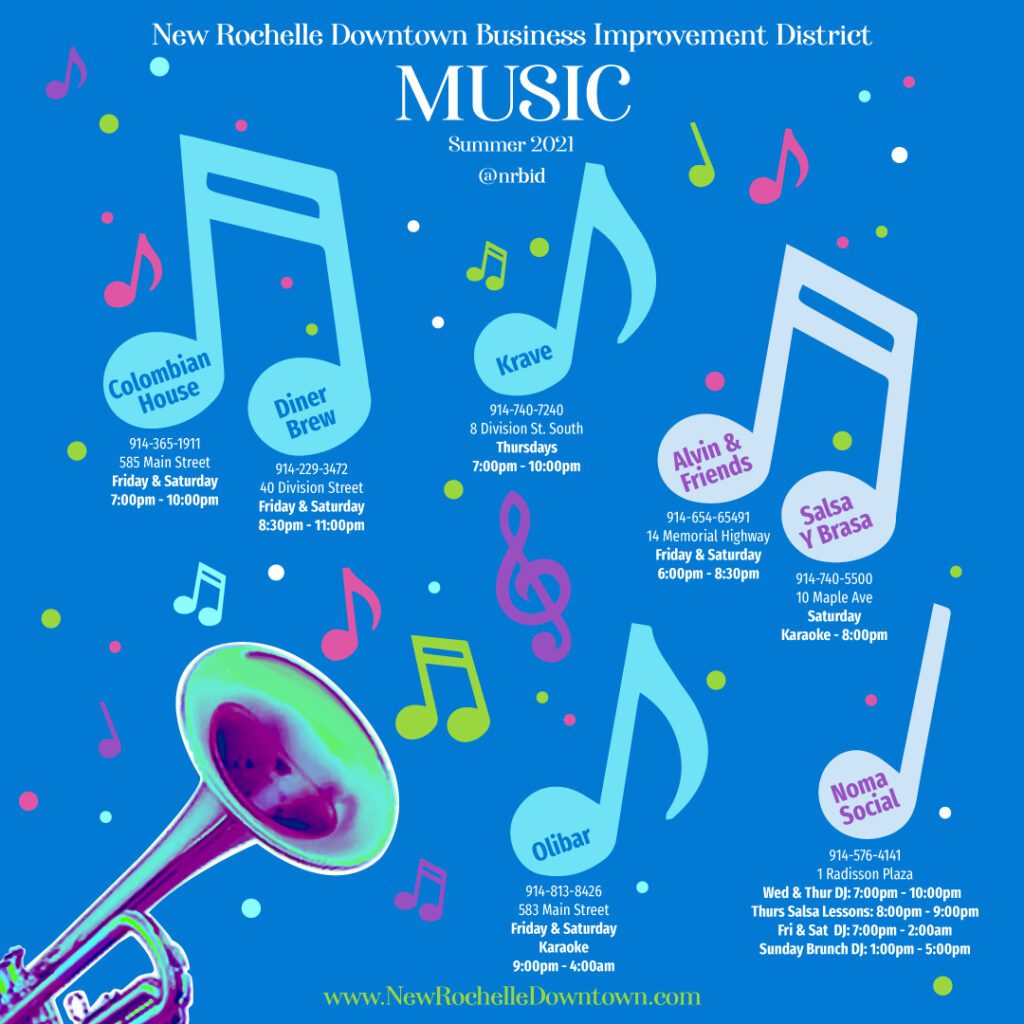 Enjoy Great Music Downtown All Summer – and All Week – Long!
The weekends are always hopping Downtown with great music to get your toes tapping, whatever your genre.
Be sure to stop by our restaurants and bars during the week, too, to hear some great local bands and performers. You just may hear a future chart-topper!
---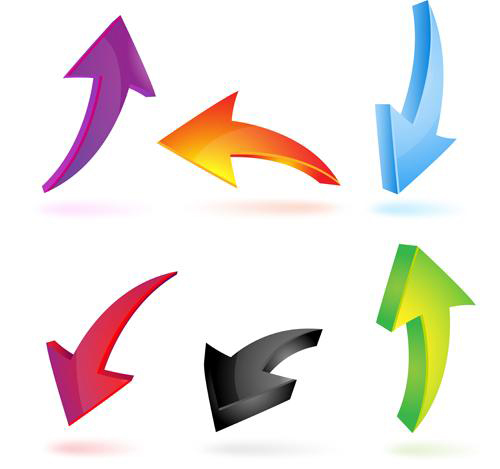 Hey, Teens! The City Wants to Hear Your Ideas for the Transformation of Memorial Highway
The City of New Rochelle has done a terrific job soliciting ideas from residents for ways to help make New Rochelle an even more incredible place to live, work, visit, and study. Now they want to hear from the teens in our local community.
If you are a New Rochelle resident between the ages of 11 and 19, you are warmly welcomed to attend a special event this Friday from 2:00 to 4:00 pm in the City Hall Rotunda just for you about changes coming soon through the Downtown Revitalization Initiative (DRI).
Hear about the plans for the area, including the new park coming to Memorial Highway. You will also have a chance to share your thoughts on expected design features and options, and even create a 3D model of your ideas with supplies that will be available at the meeting. RSVP here.
Here's a virtual tour you can take before the meeting.
For parents and others, click here to get the dates of the additional meetings for public input on the DRI.

County to Hold Funding Meeting for Spanish-Speakers
Throughout the past year, the NRBID has worked closely with Federal, County, and City representatives to help keep information and funding flowing to our District's business owners.
We are proud to help local businesses thrive here and are equally proud to welcome new businesses to the City. Despite the financial challenges of the pandemic, 15 new businesses have opened Downtown recently. We wish them – and all of our merchants, restaurateurs, and service providers – continued success and growth here!
Many of Downtown's seasoned and new business owners are native Spanish speakers, which is why this newsletter is also available in that language.
Council Member Martha Lopez, who also serves as the County's Director for Minority and Women-Owned Business Development, has been working with County Executive George Latimer and Economic Development Director Bridget Gibbons to expand the availability of Spanish-language information to business owners throughout the County. As part of that effort, on Wednesday July 21, 2021 at 1pm, they are holding an information session in Spanish about available grants and funding for local businesses. Join us to learn more about the process to apply for a small business recovery grant:
Contact Council Member Lopez at mlopez@westchestergov.com with questions and to RSVP.
---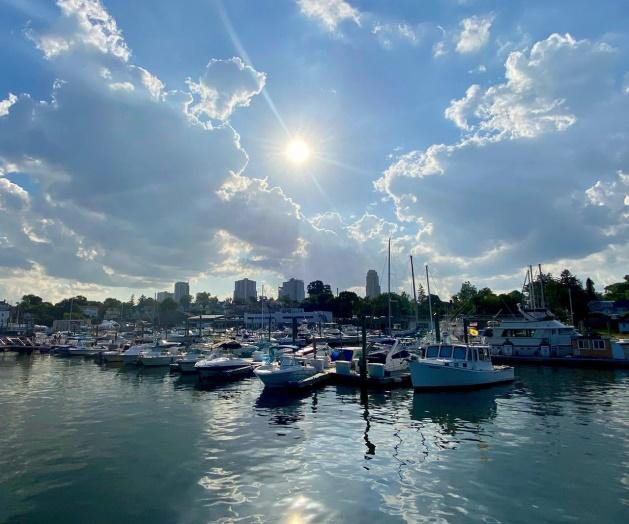 The water, the beach, the boats, and the ocean – they're all on display Downtown. That's one of the reasons we're so excited about all of the hi-rises that are going up. The views will be incredible!
This summer, come Downtown and elevate your day. Enjoy a movie, fun games, amazing meals, competitively priced shopping, heart-pumping exercise, and all the delicious flavors of summer – including watermelon and fabulous lemonade!
While you are at it, please help us triple our followers on INSTAGRAM by following us and also by telling everyone you know to FOLLOW us on Instagram (@nrbid) and also like us on Facebook (@nrbid).
This way, you'll keep up with what's going on here.
Remember – it's all here for you in New Rochelle Downtown!
Karel

Karel Littman,
Executive Director
New Rochelle Business Improvement District (NRBID)
newrochelledowntownbid@gmail.com