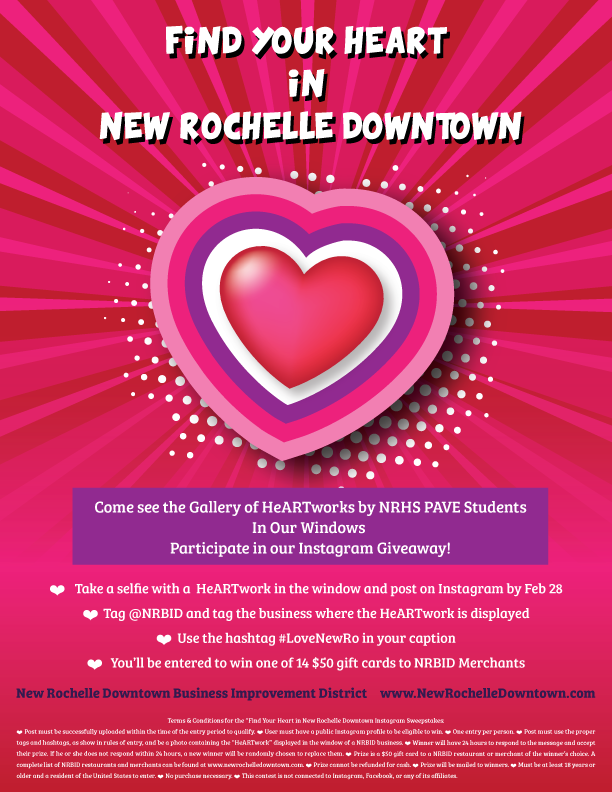 Find Your Heart in New Rochelle Downtown Debuts this Week

February's Promotion is all about Love
Our NRBID safe and socially distanced promotion for Valentine's Day has begun!
Valentine's Day is just around the corner and your Downtown Merchants are ready to help you have a wonderful holiday. From special gifts to special menus, everything you need to celebrate that someone special is waiting for you here.
While meandering downtown, be sure to check out the NRBID's Valentine's Day-themes fun activities:
Find Your Heart in New Rochelle Downtown has kicked off with a 7'x7' "Flower Flash" display at the Enchanted Florist on the corner of Huguenot St and Division St. This large colorful floral arch is sure to chase away your winter blues. While you are there, take a selfie in the Flower Flash with your favorite person or furry friend, frame it, and you've found a great gift for Feb 14th!
Next, we have a terrific way to keep your heart healthy! Take a walk Downtown and look for participating NRBID Restaurant and Merchant windows with the Gallery of HeARTworks featured in them.
This beautiful outdoor art gallery is a display made possible by our partnership with the New Rochelle High School PAVE/NHS program. Eleven talented art students have specially designed 15" paper hearts to show their colorful interpretation of love in the world at this time.
Walk through the District and Find Your Heart in New Rochelle Downtown at the Flower Flash and the Gallery of HeARTworks. You'll get some great exercise and maybe even make your Valentine's Day plans along the way. You could even win a prize!
Take a selfie in front of a HeARTwork window and post it on Instagram with the name of the restaurant or shop and include @nrbid and the new hashtag #LoveNewRo. Post it by Feb 28 and you will be entered to win one of the $50 gift certificates. Contest Rules apply.
---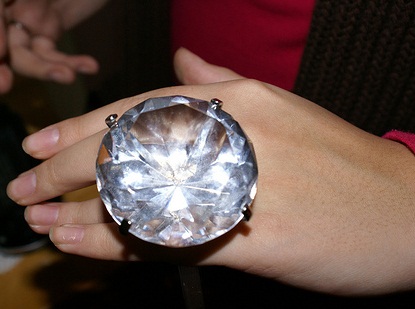 Love is Love is Love

Looking to pop the question this Valentine's Day? Find Your Engagement Ring in our District
If you're looking to propose to your one and only this Valentine's Day, the NRBID offers you hearty congratulations and some important advice: Be sure to visit Talners, New Rochelle Jewelers, and TRJewelers to find that perfect ring! Our local Downtown jewelers have beautiful rings to fit nearly any style or budget. Visit them this week and let them help you find something lovely and special.
---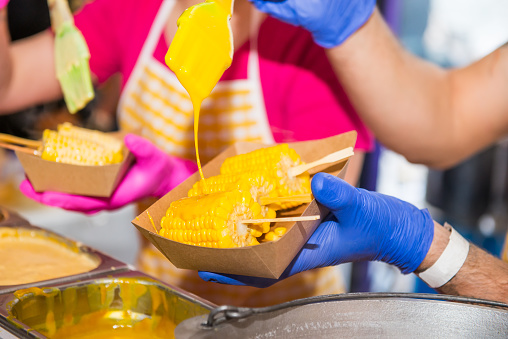 New Rochelle Downtown Restaurant VALUE Week
Begins March 1

Good Pricing and Good Meals are on the Menu for Dine In and Take Out
Get ready for Restaurant VALUE Week starting on March 1st!
To show their heartfelt gratitude to the local community for sticking by them during the pandemic, our New Rochelle Downtown Chefs will be offering special menus and deals as a way to say thank you for your continued patronage.
You can take advantage of the great value when dining in or taking your order to go!
So mark your calendar and prepare for some amazing culinary experiences that your wallet will appreciate.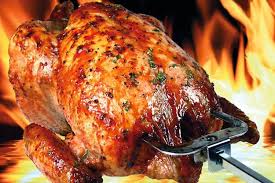 On a related note, Juicy Chicken was just added to the exclusive Westchester Magazine Foodie Guide. Division Street's delicious range of international cuisines is getting noticed!
---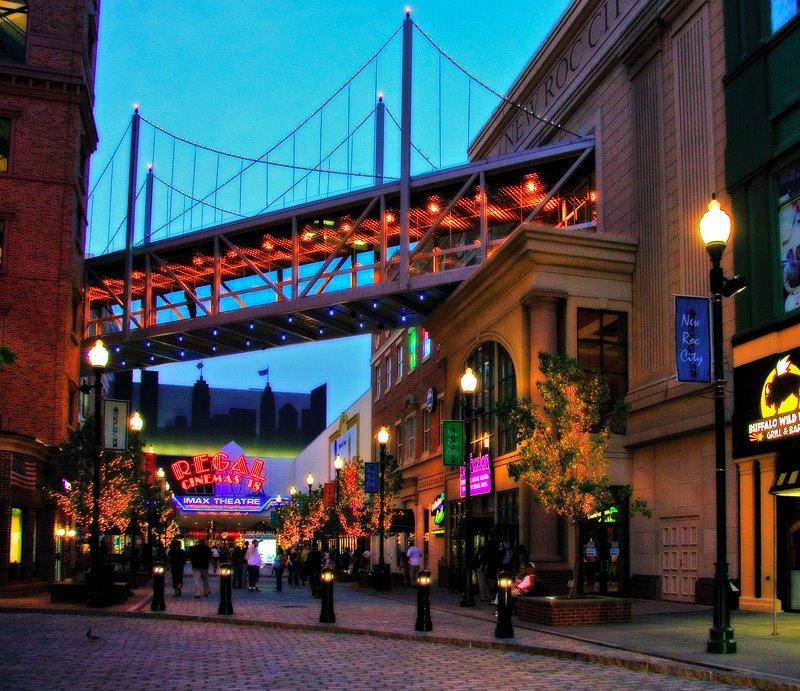 New Roc City Update: Innovation, Creativity, and Community Commitment Abound

Businesses Work Toward Post-Pandemic Days
Like most shopping and entertainment complexes across the country, New Roc City has been a bit on the quieter side in recent months due to the pandemic.
Yet, the calm belies the action that is happening here. Buffalo Wild Wings reports that their take-out business is booming, setting record sales for this location. Across the courtyard at the Marriott Renaissance, rooms are being booked at a steady pace as city visitors and hundreds of extra Front Line Workers continue to need a place to stay while in town.
New Roc's businesses are being innovative and creative to align with the changing times. Applebee's started serving big bold breakfasts, which have been heartily favored by Marriott's guests and our many in-district construction crews. Planet Fitness has also stepped up their routine – pun intended – to offer socially distanced and sanitized workout offerings.
Despite the pandemic's challenges, New Rochelle is still a place where businesses can take seed and grow. National chain Pink Berry recently brought its frozen delights to downtown, for example, and the new Jamaican cuisine Country Kitchen will be expanding to better serve take-out orders.
On the other side of New Roc City, the former Stop and Shop grocery store on Harrison Street will be transformed into a 75,000 square foot car dealership for Audi. Expect extensive renovations as spaces are created for new car sales and pre-owned offerings, as well as service areas.
While New Roc's entertainment venues like Regal Movie Theatres and Sky Zone are patiently waiting for the green light to welcome everyone back safely, Game Stop across the street has plenty of video games available for at-home fun and games.
Leases are in the works for the spaces recently vacated by Modell's and Fun Fusion. We look forward hopefully to making those announcements soon!
---
Downtown Businesses Continue to Innovate with New Programs and Products
One of the best ways to stay on top of new happenings among our Downtown businesses – other than this newsletter of course – is to read their recent news releases and website announcements.
Here's a round-up of some of the latest NRBID success stories:
---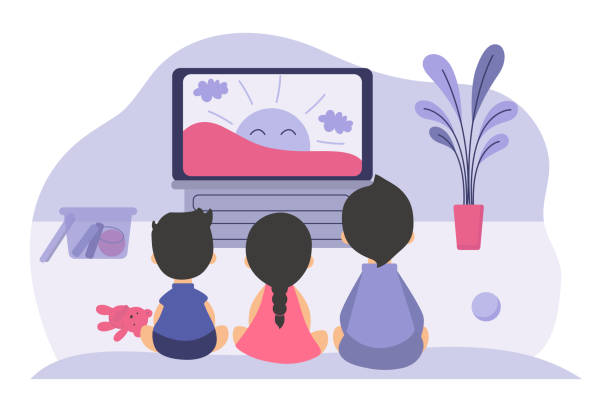 New Rochelle Public Library Staffers Shine Online

Virtual Programs Make Reading Come Alive for Our Youngest Children
Our Downtown New Rochelle Public Library and the Children's Library Team have been doing an amazing job keeping everyone connected during the pandemic — that includes the little ones.
You know that children's Story Time is online, right?  Yes – as regular live "shows" on Facebook.
The NRBID gives a big round of applause to Head of Children's Services Bobby Simic and his team including Huguenot Children's Library Supervisor Susan Moorhead, Children's Librarians Bettiann Guglielmo, Nora Maher, Susan Mackey, Mary Thompson or Kate Waters and Children's Assistant Maria Hernandez for their great work and wonderful creativity! View them on NRPL Facebook Page Live!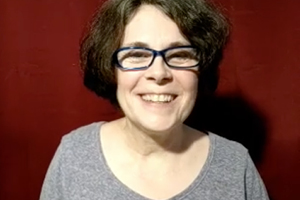 Music & Movement with Nora Maher (Online/Virtual Event)
For ages 1 yr. to 3 yrs. Nora's fun-filled sessions of songs, rhymes & movement.
Monday
9:30 AM – 10:00 AM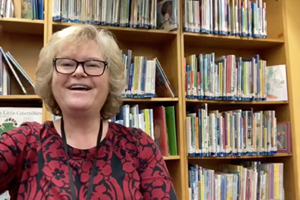 Family Storytime (Online/Virtual Event) With Miss Elizabeth
For ages 2 yrs. and older Terrific stories, songs and fun for the entire family!
Monday
2:15 PM – 2:35 PM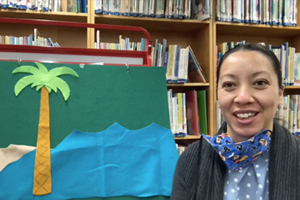 Bilingual Story Time (Online/Virtual Event) with Miss Maria
For ages 18 mos. to 3 yrs. Songs & stories in both English and in Spanish.
Tuesday
9:30 AM – 9:50 AM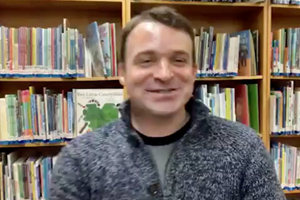 Toddler Time (Online/Virtual Event) With Bobby Simic, Children's Head Librarian
For ages 18 mos. to 3 yrs.An entertaining Storytime of books, songs and movement for toddlers and their caregivers.
Wednesday
9:30 AM – 9:50 AM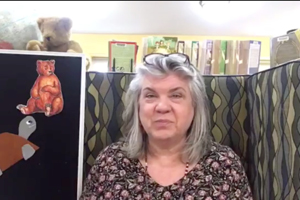 Baby Rhyme Time (Online/Virtual Event) with Miss Susan
For ages newborn through 24 mos. A joyful blend of books, lap songs, finger plays and props for babies and their caregivers.
Thursday
10:30 AM – 10:50 PM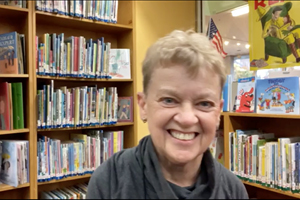 Preschool Storytime (Online/Virtual Event) with Susan
For ages 3 yrs. to 5 yrs. fun-filled session of stories, songs, and finger plays
Friday
9:30 AM – 9:50 AM
---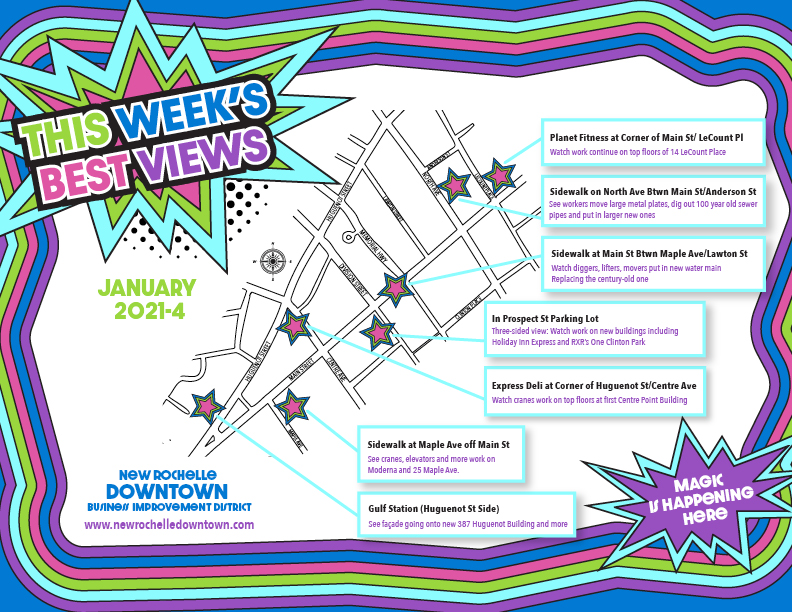 The Snow May be Coming Down, but Our Cityscape Keeps Going UP

Come take a walk and watch the action
If "cabin fever" is starting to set in and you need to get out of the house for a bit, grab a mask and head for downtown where new development continues to make progress.
Some of the new buildings are "topping off," which means they have reached their highest floor. There's plenty happening at ground level, too, as work continues to replace older water main and sewer pipes with more modern, effective versions. Click here for our latest map of Downtown's Best Views.
---
Snow Protocol for Businesses:
All business and property owners are responsible for shoveling and salting the sidewalk in front of their property by 12 pm noon each day and for maintaining safe passage for pedestrians whenever snow and ice are present. Click here for the code.
The City of New Rochelle plows streets and parking areas.
The NRBID Clean Streets Crew shovels curb cuts, hydrant and meter areas for easy access.
Update on COVID Restrictions
While lifting the yellow zone restriction is a positive step and is a sign that brighter days are hopefully ahead, we can't let our guards down. We still must be vigilant in following the COVID-19 guidance.
What Lifting the Yellow Zone Means:
Businesses and social gatherings will be subject to statewide restrictions.
Restaurants and retail stores are allowed 50% of their maximum capacity.
Dining tables restricted to no more than 10 people.
Bars and restaurants are still required to close dining services at 10 p.m.
Residential gatherings remain restricted to no more than 10 people; non-residential gatherings are restricted to no more than 50.
Masks are required in public when social distancing is not possible.
What does it mean that weddings will be allowed on March 15?
It was recently announced that marriage receptions will be able to resume in accordance with state guidance on March 15. Events must be approved by the local health department. There will be a 50 percent capacity limit and no more than 150 people can attend the event. All patrons must be tested prior to the event. Click here for more information.


Helpful Information for Business Owners


Current Round of the Paycheck Protection Program (PPP), a forgivable business loan offered through the federal government's Small Business Administration (SBA) that helps businesses keep their workforce employed during the Coronavirus (COVID-19) crisis. While $284 billion was just allocated for another round of the PPP, remember that the first round of funding ran out fast, and many businesses that were not prepared ahead of time were unable to successfully apply for funding. Although guidelines and applications are not live yet, it is recommended that you begin preparing now so you are ready to apply as quickly as possible.
Each lender may have different requirements, but you can begin collecting some commonly required documents, including:
Copy of Photo ID for all owners who own 20% of the business or more
2019 and 2020 Profit and Loss Statements to show revenue loss during 2020
For sole proprietors – include IRS Form 1040 Schedule C
Articles of Incorporation / Business Organizational Documents
Payroll Reports with a list of gross wages, paid time off, and taxes assessed for all employees for all 12 months of 2020
2020 Employer IRS Documents (including one of the following for all 4 quarters of 2020):

Form 941: Employer's Quarterly Federal Tax Return
Form 944: Employer's Annual Federal Tax Return (for smallest employers)
Form 940: Employer's Annual Federal Unemployment (FUTA) Tax Return
Form W-3: Transmittal of Wage and Tax Statements
Documentation to support Health Insurance and Retirement expenses incurred as a part of payroll expenses (for example: a statement from insurance or retirement company)


New York Forward Small Business Lease Assistance Partnership will provide small businesses and their landlords with informational resources and pro bono assistance to help both parties reach mutually-beneficial lease workout agreements. This service is available to all New York State small businesses and landlords, and participation is voluntary. Over the next year, the partnership has the capacity to serve thousands of small businesses statewide. The Small Business Lease Assistance Partnership website includes information on the lease renegotiation process and details the different types of lease workouts available to help small businesses cope with the financial impacts of COVID-19. Those interested in pro bono assistance to initiate a lease renegotiation are encouraged to review and complete the partnership's intake form. After completing the form, each small business will receive an email detailing an estimated timeline for placement with a volunteer attorney. Once matched, the volunteer attorney will email the applicant to schedule an appointment.
---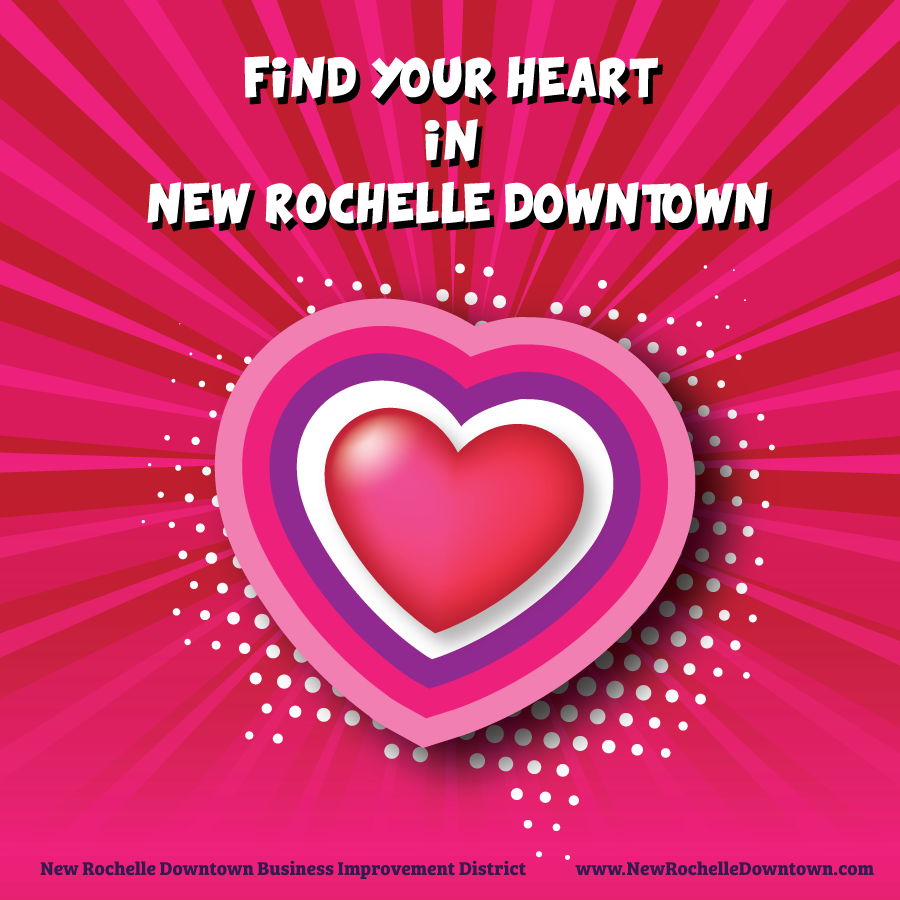 February may be the shortest month of the year, but it is still packed with important holidays, observations, and events. This is the month we celebrate amazing social, cultural, and historical contributions throughout Black History Month and we also ring in the Chinese New Year.
In our New Rochelle Downtown, we are lucky to be filled with merchants of all nations and cultures. Our Business District is better and stronger for it.
Come Find Your Heart in New Rochelle Downtown.
I know I have.
See you soon!

Karel

Karel Littman,
Executive Director
New Rochelle Business Improvement District (NRBID)

Like us on Facebook (@nrbid) Follow us on Instagram (@nrbid)! Make sure you share our posts and tag us (#nrbid) so we can share yours.