January 14, 2022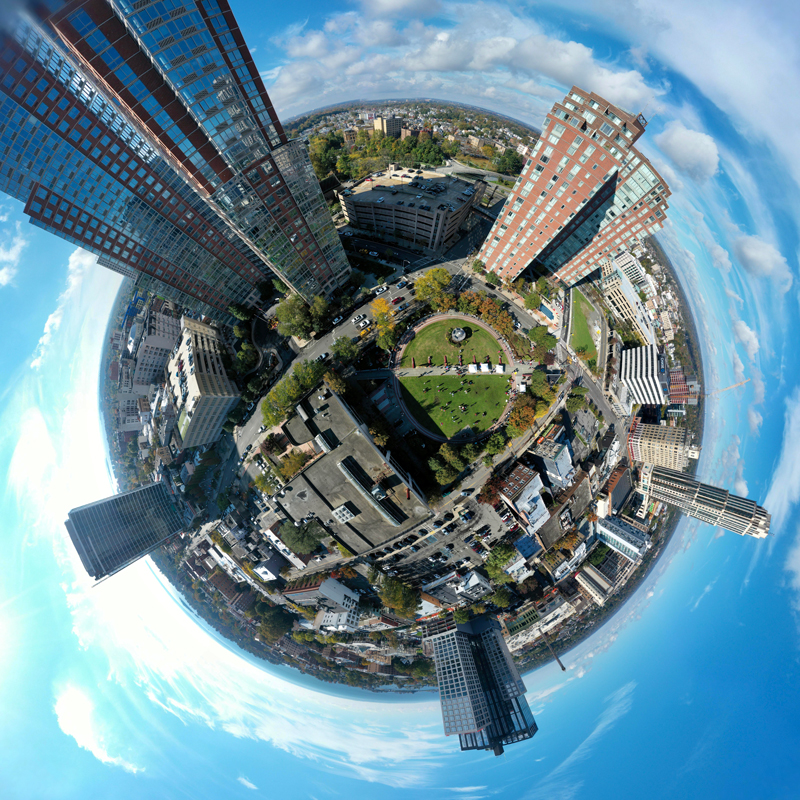 We hope that everyone is having a good start to the new year! On behalf of the NRBID, I wish you and your family good health, great happiness and peace in this new year. Now, let's take a look at news from around Downtown.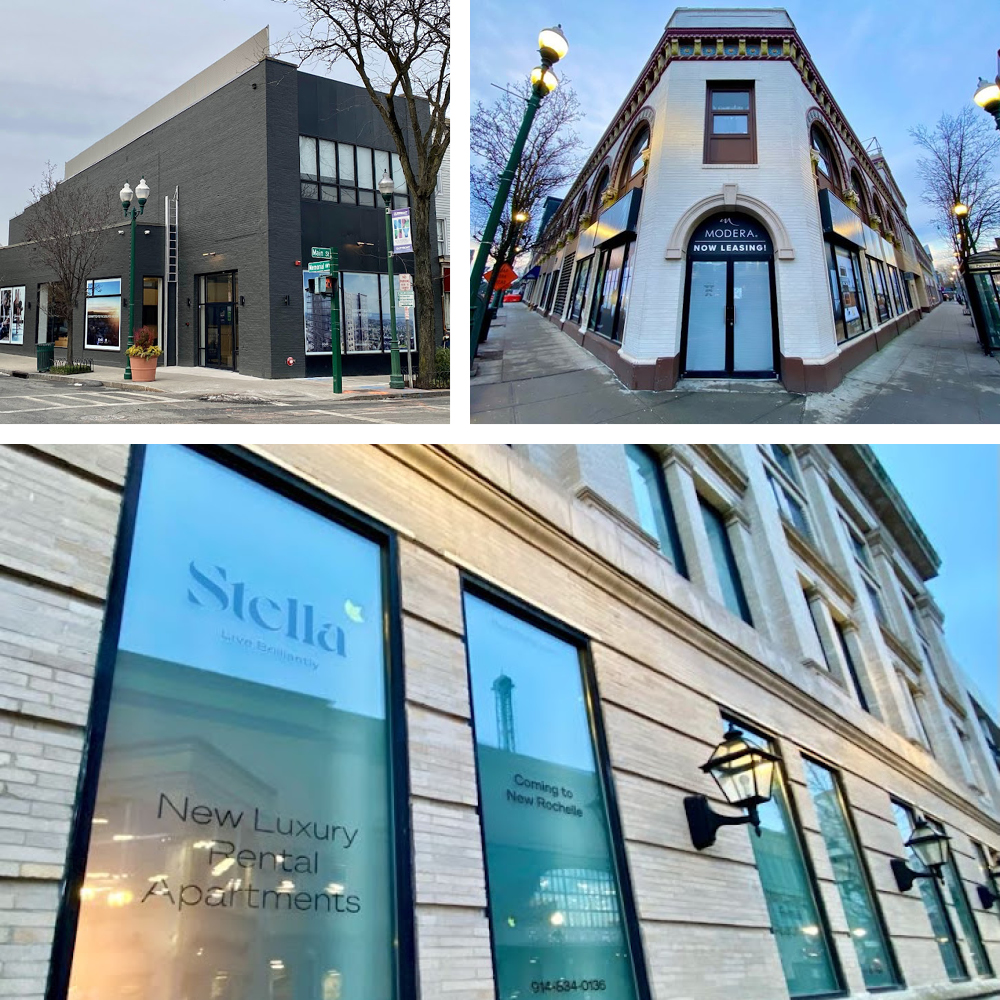 Leasing Up!
More New Buildings Open for Leasing
The beautiful new apartment buildings in Downtown are seeing strong demand from local residents and those new to the area. The moving trucks that line up along the streets at the first of the month to help new residents move in are a strong testament to that!
This month, three new storefronts on Main Street have opened up as leasing offices for three new residential buildings just completed. The office for the Stella is located at the corner of Main St and Le Count Pl. The leasing office for One Clinton Park (on S. Division St) is at the corner of Main St and Memorial Highway, while the nearby Modera has its leasing office at the corner of Main St and Centre Ave.
If you're thinking about a change of scenery, the views from one of the beautiful new apartments may be just what you need. Stop in and speak with one of the leasing agents. They'll be happy to show you their model apartments and sample furnishings.
We are excited to see these new residential buildings come to life with their new tenants. Collectively, they are adding to our vibrant Downtown and helping make this wonderfully creative, multicultural community stronger.
---

News from Some of our Downtown Neighbors
Here's a quick look at news around the community:
---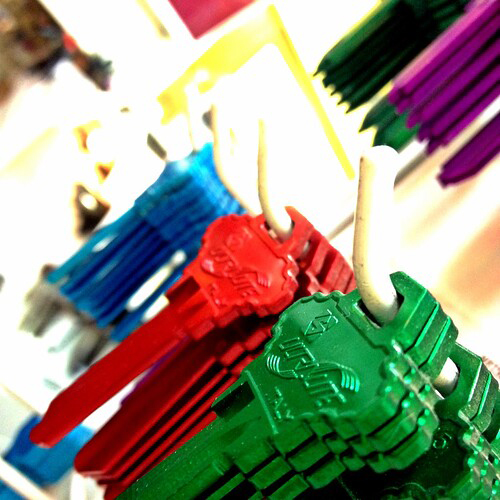 Al Rovins Locksmith Finds Key to New Year Success–
With Continued Expansion
Put some color flair and pizzazz to your boring keychain at Al Rovins Locksmith Inc. They can cut keys in bold colors and designs, including tie dye, animal print, and even florals!
This family-owned business located on Main St has been helping local families stay secure since 1946. Local residents appreciate the great service there – so much so that the company just debuted a larger showroom right across from New Roc City at 406 Main St.
"We are so happy to be expanding to meet the needs of our growing Downtown community," said Lou Panico, Owner.
He added: "We help everyone with all things lock- and safe-related — from getting duplicates of their new keys to decorating with new locks and safes to aiding in those times when someone inevitably needs help with being locked out of their home or car or boat."
Whether it is keys for homes, businesses, autos, motorcycles, and boats, new locks changed, or repaired, safe-opening services, and more, they certainly know that good, dependable service is the key to success.
---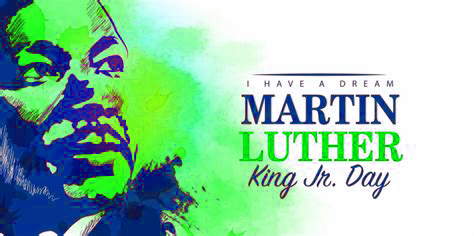 Remembering Dr. Martin Luther King, Jr.
Next Monday, January 17th, is Martin Luther King, Jr. Day. There are a number of wonderful programs scheduled this weekend to remember and honor the iconic civil rights leader and social justice activist.
Now through January 17:

MLK Winter Warmth Clothing Drive Volunteer New York through @thesharingshelf is collecting NEW adult-sized winter clothing to help New Rochelle teens stay warm this winter. See here for details and drop-off locations.
January 13 – February 26:
Saturday, January 15:

2pm Live Concert: Jazz Concert with the Wayne Henderson Sextet at the New Rochelle Public Library's Ossie Davis Theater. Donations are requested.
3pm Live Activity: Families can make a Peace Dove in honor of MLK's messages about peace and unity at the New Rochelle Public Library.

Monday, January 17:
Tuesday, January 18:
---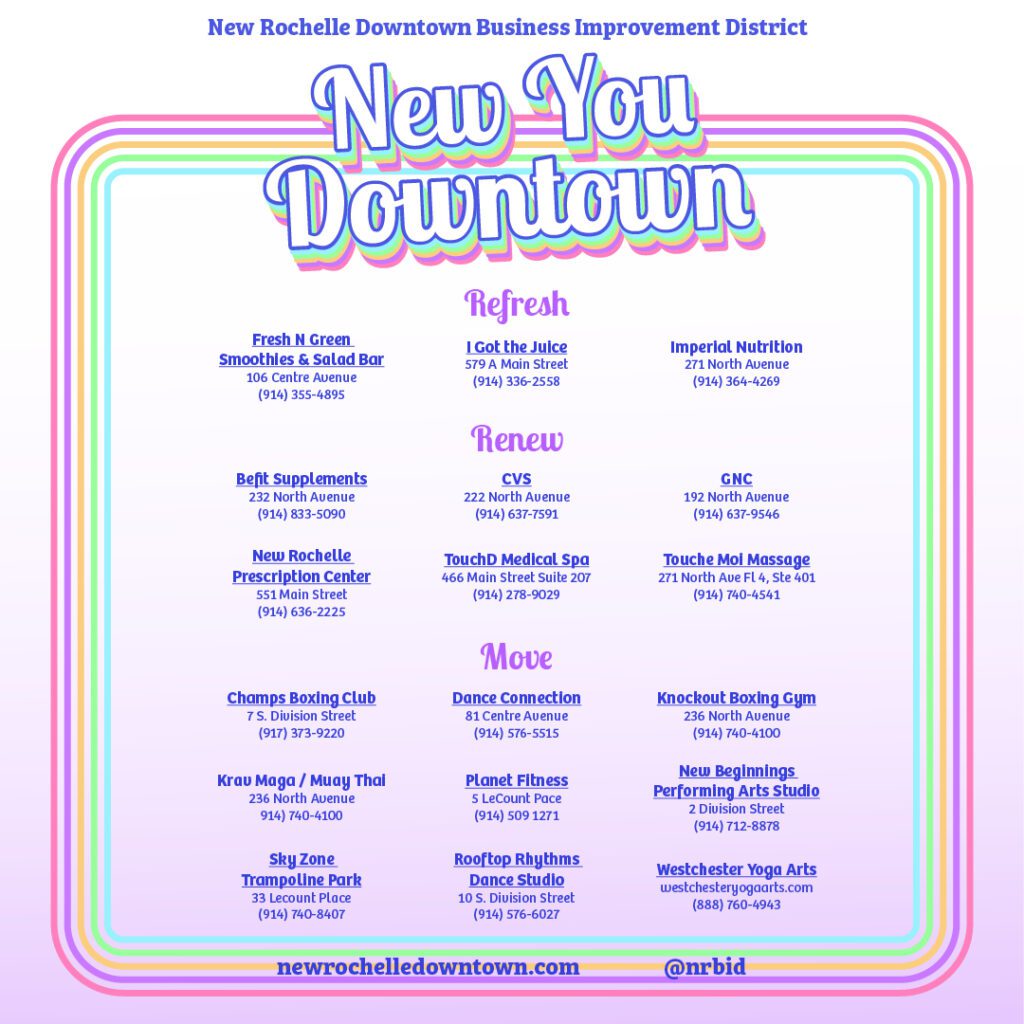 Keep Your New Year's Resolutions Going!
Downtown is Here to Help
If you are among the millions who made "new year, new me" resolutions this year, our Downtown Restaurants, Merchants and public spaces are available to help you stay on track.
For healthy eating, come get your greens at Viva Ranch/Casa Grande at 38 Centre Ave and our other markets throughout the district. You will also find immunity-builders like smoothies and gut shots available at I Got the Juice at 579 Main St, Fresh and Green at 106 Centre Ave, and Imperial Nutrition at 271 North Ave.
If more exercise is your goal, we have you covered. There are so many places to increase your heart rate. You can get moving at Planet Fitness at 5 Le Count Pl or our two boxing gyms Champs Boxing Club at 7 S. Division St and Knockout Boxing at 236 North Ave.
Alternatively, you can reach for the heights with trampoline jumping at Sky Zone at 33 Le Count Pl or practice your fancy footwork at one of our dedicated dance studios – Dance Connections at 81 Centre Ave, New Beginnings Performing Arts Studio at 2 Division St, and Rooftop Rhythms Dance Studio at 10 S. Division St.
You can also check out the virtual classes at Westchester Yoga Arts. Did you see their "Snowga" post? So funny!)
Whether you have a special resolution to be more active or not, there's always so much to see during a walk around Downtown. You can start with the track at Library Green's Ruby Dee Park and then go for a bit longer walk on the sidewalks to see all the progress being made. Keep an eye out for the just-built construction crane on Centre Ave and Westchester Pl. You can see the sun shining on our recently finished new buildings on Huguenot St, Le Count Pl and S. Division St.
You'll have your "steps" done before you know it!
---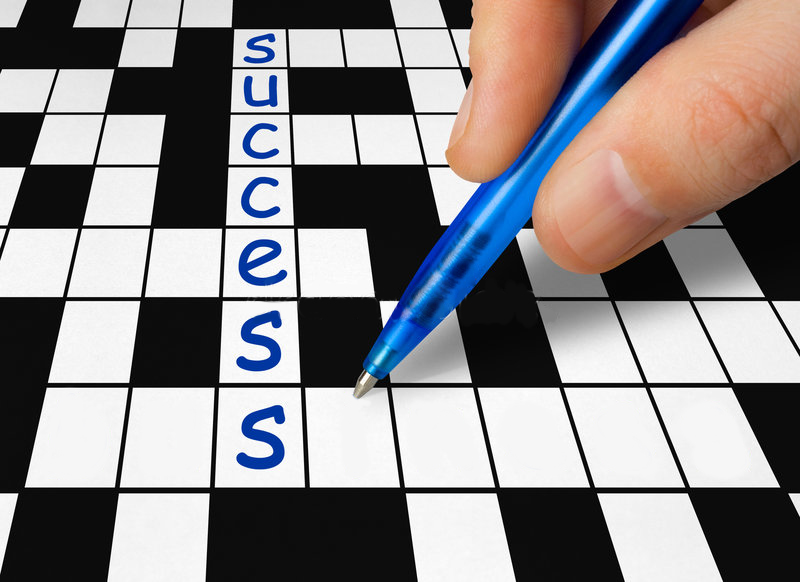 Upping Your Crossword Game:
NRPL Program Shares Tips for Enthusiasts
Ready to go from pencil to pen? If you are a crossword puzzle enthusiast seeking to improve your game, the NRPL has just the virtual coaching program for you next week. The free program will be offered on January 20th from 6:30pm – 7:30pm. Register here.
This is just one of many new and interesting programs that the NRPL has planned for 2022. For their Events Calendar, please click here.
---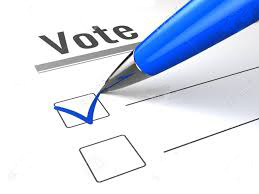 Vote for your Favorite Downtown Places!
Westchester Magazine Contest Deadline is Next Wednesday
One of the best ways to support your favorite local businesses is to let others know about them. You can do that this month by voting for your local merchants in the latest edition of Westchester Magazine's "Best in Westchester" poll. It only takes a few moments and is easy to participate! First, go to our New Rochelle Downtown website for the list of Restaurants and Merchants. Next, keep these lists handy and head over to the voting site here.
---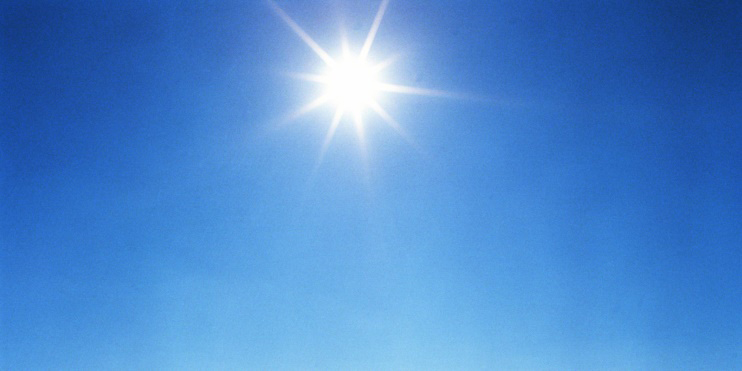 January is a month of new beginnings. New year, new resolutions, new opportunities to make this the best year yet.
Make the commitment to try something new in 2022.
Expand your boundaries. Try that restaurant you've driven or walked by one hundred times. Check out that fun exercise class. Give your décor a refresh.
You can do all of that right here in New Rochelle Downtown.
Our Restaurants and Merchants can't wait to welcome the new you!
Karel

Karel Littman,
Executive Director
New Rochelle Business Improvement District (NRBID)
newrochelledowntownbid@gmail.com
PS FOLLOW us on Instagram (@nrbid) and LIKE us on Facebook (@nrbid).