July 12, 2021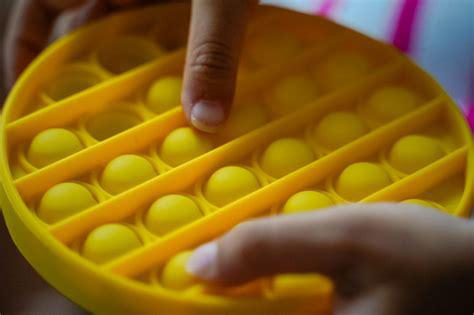 Pop Downtown for the Summer's Latest Craze – Pop It Fidget Toys
Have you heard about Pop It fidget toys? It is the toy of the summer and our Downtown Merchants have them in stock.
Originally called "Pop It!", generic versions are selling out all over the country thanks to their popularity on social media.
If you attended our Blooming Bubbles Event last month, chances are you know exactly what these are as we gave them away to the first 90 children to participate that day as gifts.
The handheld fidget toy is designed to give you the same satisfaction and comfort that comes from popping bubble wrap. The only difference is that, unlike a sheet of bubblewrap, you can never pop them all. Once you finish one side, you flip it over and there's a whole new set of bubbles to pop.
This toy is not just for kids. Even adults are gravitating toward it as a tool to sharpen focus, concentration, and sensory calming.
Pop It fidget toys come in an array of colors and range from $3.99 to $8.99. Here's where to go:
#1 J & M Smart Dollar at 550 Main Street
Lucky's Trading at 486 Main Street
The Best Dollar & Up Store at 484 Main Street
Toyland/Discount Center at 188 North Avenue
---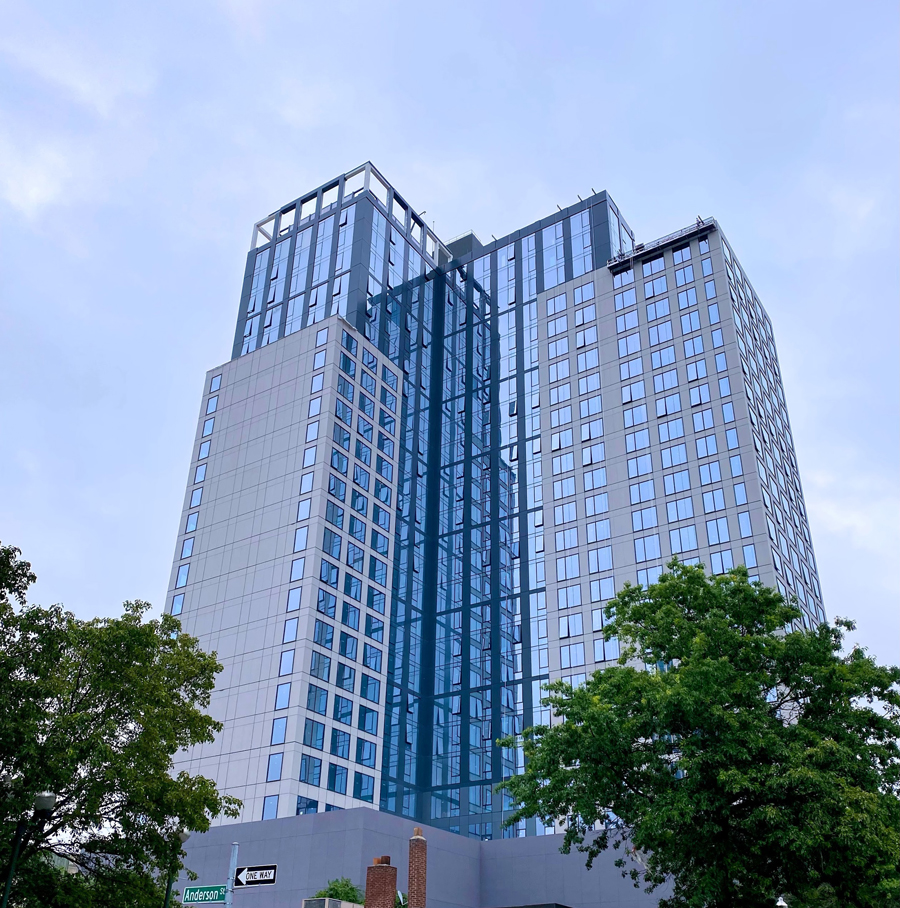 Views, Apartments, and More
Affordable Apartment Applications Now Open
As we've watched the New Rochelle Downtown skyline change this year, one of the most-watched locations has been the intersection LeCount Place, Main Street, and North Avenue. That is the site of 14 Le Count, a 27-story apartment building that's been a display of construction magic.
The 457,000-square-foot project, developed by Wilder Balter Partners and L+M Development Partners, includes studio-, one- and two-bedroom apartments, retail locations, and amenities galore including community terraces, a dog run, fitness center, and lounges. The building will have impressive views of Westchester County, the Long Island Sound, and even the New York City skyline.
There are 95 units set aside as affordable apartments, approximately half of which are for families earning up to 50 percent of the area median income (AMI) and half for those earning up to 70 percent of the AMI. The remaining 285 apartments will be leased at prevailing market rates.
If you're interested in one of the affordable housing units, please complete the application by August 2, 2021.
Selection from the applicant pool will be done by lottery. The Housing Action Council is administering both the application process and the lottery, which will take place at 5:00 pm on August 13, 2021. It will be a public drawing that will be broadcast live. More details to come.
Click here to learn about the building project and see its incredible views.
Click here for more information about the affordable housing unit lottery and application process.
---
The "Blooming and Growing" Continues!
New Grocery Pop-Up Comes to Rochelle Downtown this Week
There's an exciting new grocery pop-up shop coming to Downtown this Wednesday.
Bloom Healthy was started by Westchester County resident Marion Henson that seeks to make healthy, organic fruits and produce accessible to all by taking affordability out of the equation. Residents can place an order online, pay what they can afford, and then pick up their purchases on Main Street.
Starting this Wednesday, those who place orders will be able to pick up their items from 11:00am-5:00pm at 595 Main Street, the former Lowe's Theater space that is graciously being donated to this endeavor by RXR, Downtown's master developer.
Ms. Henson shares that Bloom Healthy has received some incredible support. In addition to the loan of the old Lowe's Theater location for her pick-up space, the program received support from the County's Launch 1000 program as well as support through KIVA.
How does it work? You simply go online and select whether you want a "Little Bloom" box (serves 1-3 people) or a "Giant Bloom" box (3-6 people). You will then see the available items from which to choose. Items will change based on seasonal availability.
If you'd like to support the program's success and pay it forward for someone in need, donations are warmly welcomed to help cover the cost of produce boxes for families who can use the help. Just go online and select the number of boxes you'd like to sponsor. A small box for 1-3 people is $35 and a large box for 3-6 people is $50.
Henson, who joined us at the NRBID's Bloom & Grow Blooming Bubbles event, hopes that the pop-up location will soon grow into an organic grocery store in Downtown.
Come help the sow the seeds of good health and help the roots of this terrific project grow deep here!
---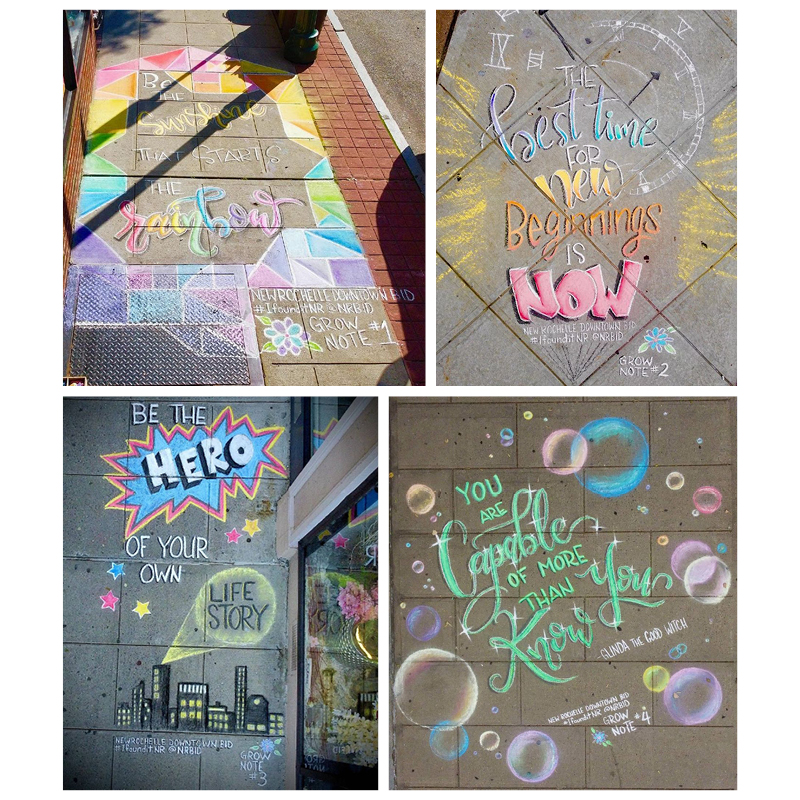 Grow Notes: Another Mystery Message to Appear this Friday
We are so pleased that you have appreciated the Grow Note Contest. We have added two more pop-ups of our inspirational chalk art on Downtown sidewalk locations that you have to find again.
Our entrants and winners found the first sidewalk art location in front of The Curtain Shop on Main Street, the second location at the Marriott Residence Inn at New Roc City, the third on Division Street between Diner Brew and Enchanted Flowers and the fourth at the Library.
Our wonderful artist Naoka will be doing these additional colorful surprises in the next mystery sidewalk places on July 15 and August 15 (depending on weather).
Where will the next Grow Note be? Watch @nrbid on Instagram and Facebook for the hints that will come at the end of this week!
When you find a new Grow Note¸ be sure to snap a picture, post it on your Instagram account, and tag #IFoundItNR and @nrbid. If you do, you'll be entered to win a $50 gift certificate to your favorite Downtown shop or restaurant*.
* Posts are only eligible to be entered from public Instagram accounts. One winner will be randomly chosen each week on or around 12:30 pm on Mondays and contacted the same day via Instagram direct message. Entrants must be at least 18 years or older and a resident of the United States to enter.
---
Downtown Fun:
Bubbles Were Everywhere for Everyone
More than 300 people came out for a fun morning at our recent Blooming Bubbles event.
On June 26, the NRBID, along with the NRPL, NR Parks and Recreation Department, and Monroe College welcomed children of all ages to Ruby Dee Park at Library Green for a visit from the Bubble Bus.
It was a truly unique experience and everyone had a great time with the bubbles and fun giveaways. We were excited to learn that the Library signed up a record number of bubble-poppers for library cards and some of their terrific programs.
Click here for pix.
---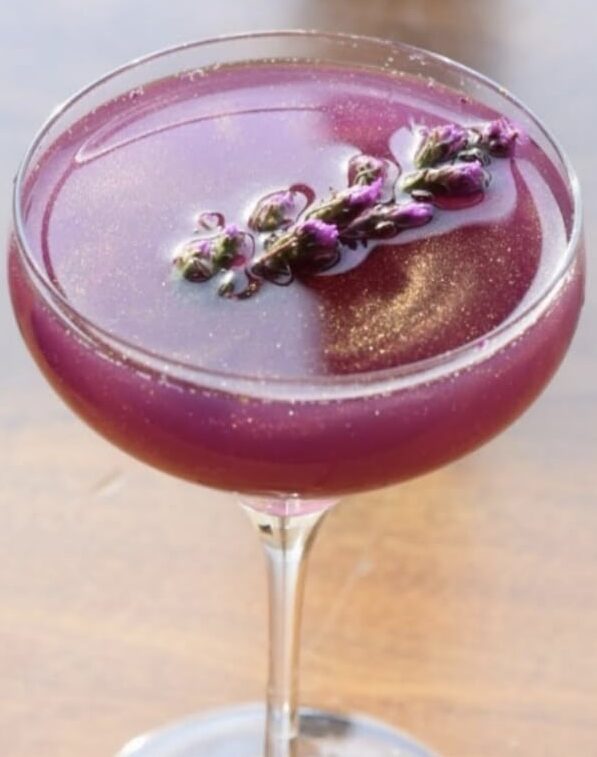 Downtown's Floral Essence Cocktails and Mocktails Continue to Tempt Tastebuds
Eateries Adding Them to Their Seasonal Summer Menus
The creativity that our Downtown mixologists have been bringing to you with their delectable flavors continues!
The Floral Essence Cocktails created for our June Bloom & Grow in New Rochelle Downtown promotion are still available at many of our dining spots. Some were even added to eateries' seasonal menus for you to enjoy all summer long.
These unique cocktails and mocktails infused with floral essences are definitely signs of summer.
Whether it is the floral infusions at Colombian House, original hibiscus infusion at Lawton Street Tavern, infused lemonade at Post 22, blossoms with basil at KRAVE, or the gorgeous 14K gold rim of the new Fiona drink at Modern, among others, there's certainly something to tempt your tastebuds. Be sure to try them this month!
Click Here for New Rochelle Downtown's Floral Essence cocktails commercial.
---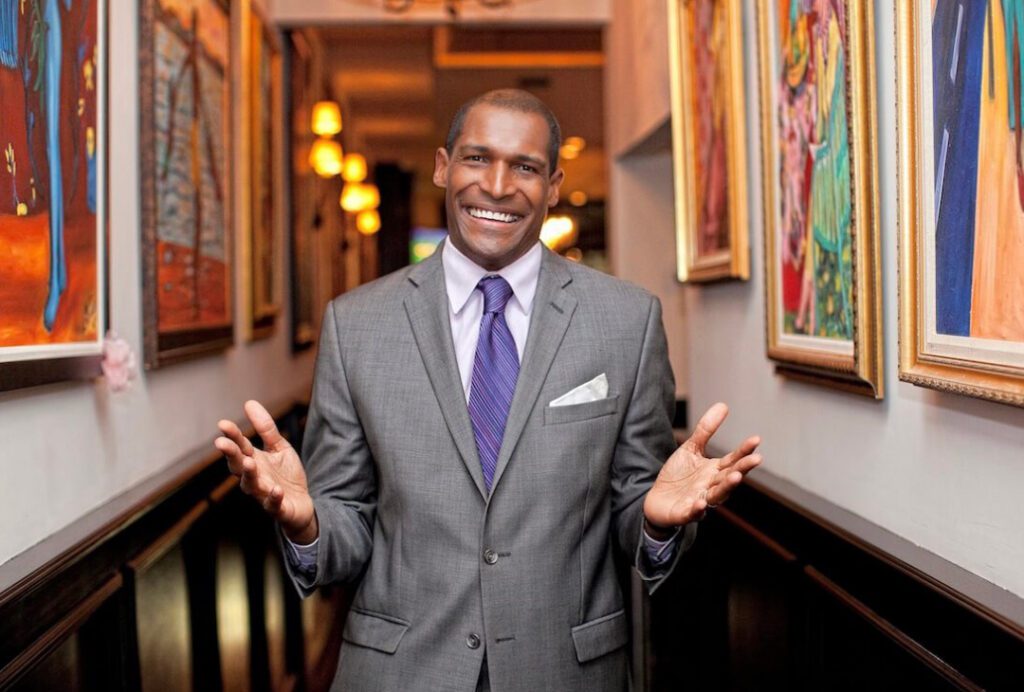 Alvin & Friends Earns "Best of Westchester" Top Spot Once Again
Congratulations to Alvin & Friends Restaurant! The popular eatery on Memorial Highway has once again earned "Best of Westchester" accolades from Westchester Magazine.
---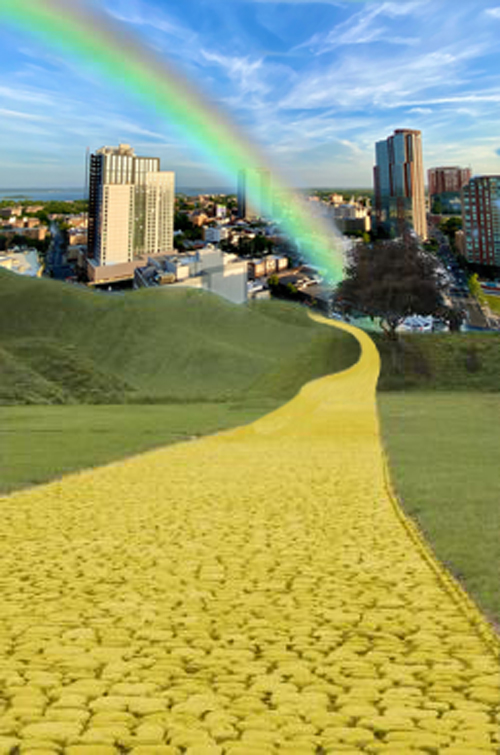 Ease on Down the Road Downtown
It sure is getting easier to get here — and to get around once you do!
Last month, the Veo bikes and scooters became available to help you get to your next destination in a new way. Pick up the scooter or bike, do your errands, and then leave it where you want. The innovative geo-fencing program will take care of the rest.
Just before that, the Circuit electric car service gained a wider route leading back to Downtown.
And now, Downtown's Valet Parking is back to help with your weekend visits for fun and dining here in Downtown.
This updated program debuted this month in the parking lot at Lawton Avenue and Memorial Highway near the Library known as the Library South Lot.
How does it work? From Thursday through Sunday (noon to midnight), you can bring your car to the lot, leave it for up to two hours and do your summer dining, shopping, strolling and exercising with additional ease. Use the Parkmobile Appto pay (cash payments are not available).
Charges are the same rates and regulations as in-city parking lot rates.
---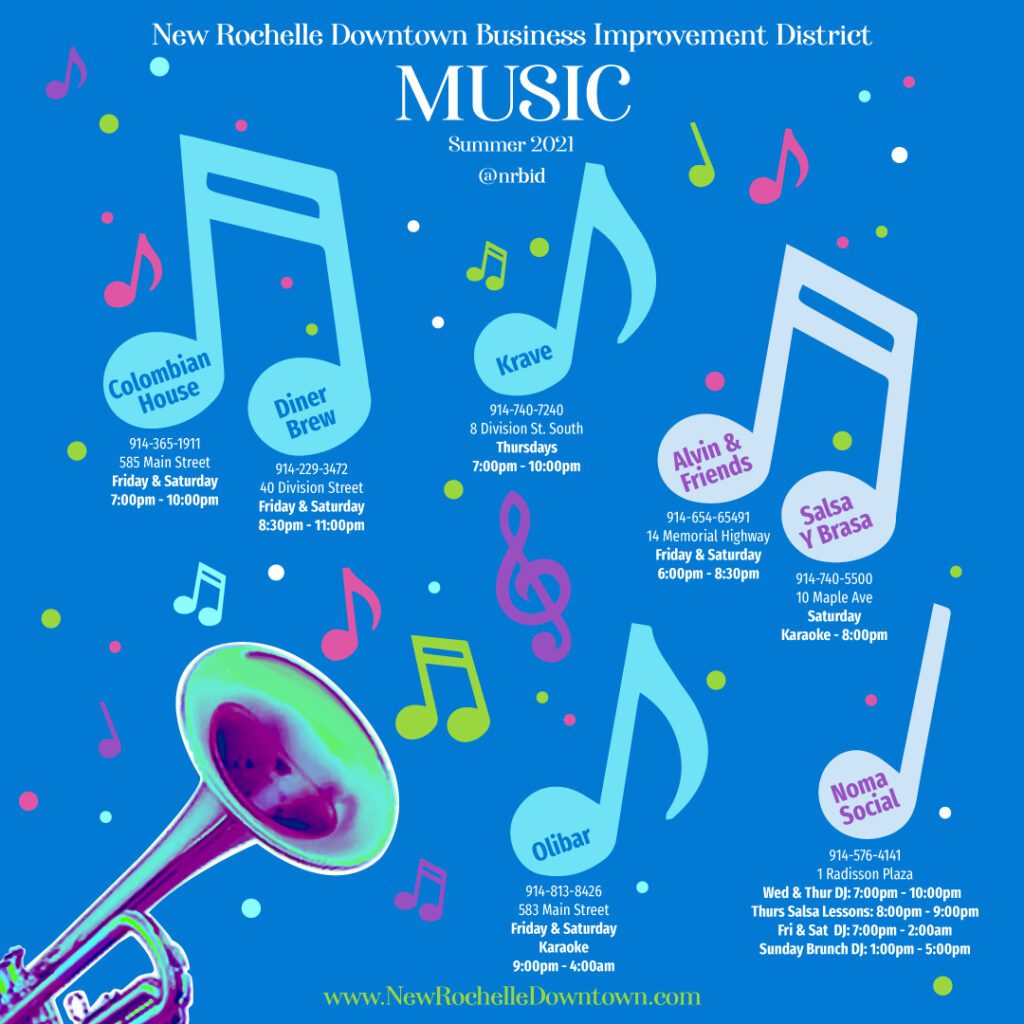 We hope we'll see you at the Bloom Healthy pop-up location this week, or perhaps at one of our local restaurants enjoying a Floral Essence cocktail or mocktail.
You'll also find some great music Downtown, of course. Whether you like Jazz, Karaoke, DJs and even dancing Salsa, there are so many new ways all week to enjoy music and life Downtown with friends and family.
Be sure to stay current with everything happening here in Downtown by
following us on Instagram (@nrbid) and liking us on Facebook (@nrbid).
Downtown is a wonderfully vibrant and diverse community. Spread the word about all the great things that are happening here by sharing your pictures and stories on your social media pages as well.
See you soon!
Karel

Karel Littman,
Executive Director
New Rochelle Business Improvement District (NRBID)
newrochelledowntownbid@gmail.com