March 24, 2020
Be Part of Today's "Great American Takeout"!
Today, March 24th, is the day of the "Great American Takeout." Residents across the country will be supporting their local restaurants and food service employees by ordering a meal today for delivery or take-out.
The Downtown BID is proud to be part of this important effort to support our local downtown restaurants. Help us help those in the community who have given us so many great meals and delicious memories by ordering lunch or dinner from one of them today – and in the weeks to come.
A list of participating restaurants is available here, along with their hours and other information. Be sure to check their individual websites for menus.
Click here for updated list of NRBID Merchant hours and information.

You can also look for this helpful logo in participating locations' windows and on their websites:

Bon appetit!
---
Free Parking in New Rochelle

As a reminder, parking is free throughout New Rochelle until further notice. City leaders are working hard to help the community through the current public health crisis and wanted to ensure those who do need to go out for doctor's appointments, groceries, and the like can do so with minimal inconvenience.

Business owners and others can visit this page online for more information.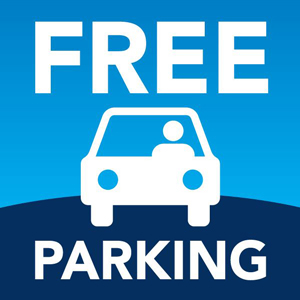 ---
A Word from Senator Andrea Stewart-Cousins
for New Rochelle Residents
Dear Friends:

I encourage you to continue supporting the wonderful restaurants and small businesses in New Rochelle through takeout and delivery opportunities. Even while practicing social distancing, we can help these small businesses continue to provide jobs and services to our greater community.

Please reach out to my office by phone (914) 423-4031 or email for ongoing information about the coronavirus situation and how government is working to address this crisis.

Together we can flatten the curve of this disease and help our small businesses endure it as well!

Andrea Stewart-Cousins
Senate Majority Leader and local State Senator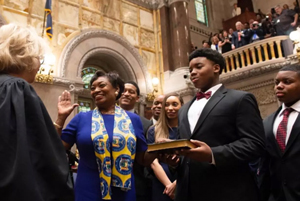 ---
Other Useful Information:
Additional resources available to assist New Rochelle Downtown Business Improvement District Business Owners are below:
New York State
Westchester County
Federal Government
The Acceleration Project (TAP)